Russia-Thailand military ties a factor of stability in Asia - ambassador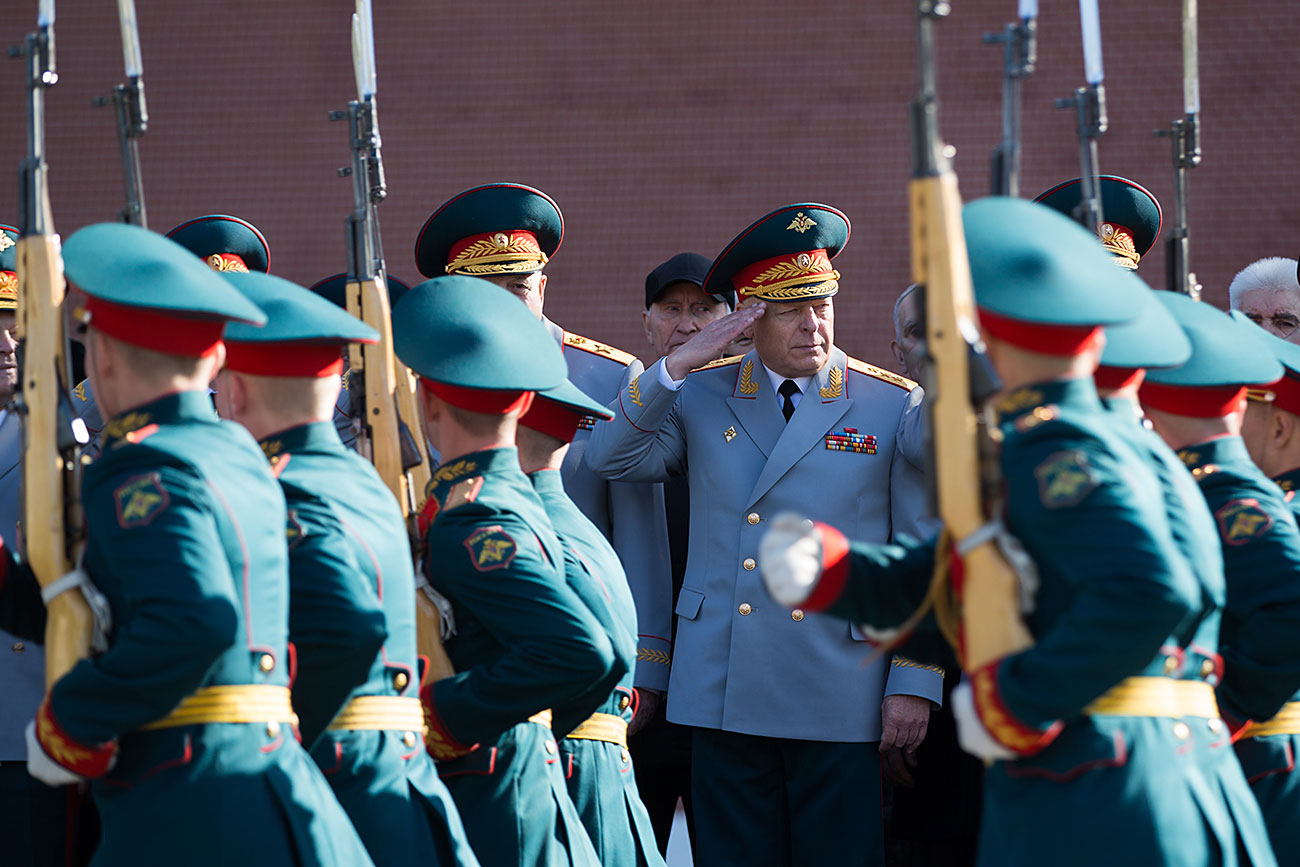 Oleg Salyukov, Commander-in-Chief of the Russian Ground Forces, visited Thailand last week.
Sergei Bobylev/Russian Defence Ministry Press Office/TASS
The Russian Ambassador to Thailand said military cooperation between Moscow and Bangkok was one of the keys to boosting bilateral ties.
Growing military ties between Moscow and Bangkok will help strengthen regional security and stability in the Asia-Pacific, Russian Ambassador to Thailand Kirill Barskiy said on March 20.
The recent visit to Thailand of Oleg Salyukov, Commander-in-Chief of the Russian Ground Forces, was a "part of the practical implementation of the agreement signed a year ago," Barsky told RIA Novosti.
During Salyukov's visit the Russian Navy was invited to participate in a parade that marks the 50th anniversary of the establishment of ASEAN.
Salyukov also met his counterparts in Thai Army and "visited Thai military units, becoming familiar with the daily life of Thai soldiers and assessing their [Thai army] capabilities", Barsky said.
When asked about progress on military cooperation between the countries, Barsky stressed that there is "a long list of our joint projects."
He explained that Thailand has plans to import modern weapons and military equipment. The kingdom is also looking at assembling Russian military equipment and servicing Russian military, civilian and dual use aircraft
He told RIA Novosti that military cooperation between Russia and Thailand is one of keys to boosting bilateral relations.
An agreement on military cooperation between Russia and Thailand was signed in May 2016 during Thai Prime Minister Prayuth Chan-ocha's meeting with his Russian counterpart Dmitry Medvedev in St. Petersburg.
In 2016 the exchange of visits between Russian and Thai military became more frequent. Deputy Prime Minister and Minister of Defense of Thailand, General Pravit Wongsuvan visited Russia twice.
Warships of the Russian Navy's Pacific Fleet called on Thai ports in 2015 and 2016, Barsky said.
During ASEAN military exercises in September 2016, Russia party "assisted in the establishment of the ASEAN Center for Military Medicine in Bangkok and still continues to provide assistance," Barsky added.
Thailand has grown increasingly closer to Russia and China since a coup in May 2014 caused the cooling of relations between Bangkok and its traditional Western allies.
If using any of Russia Beyond's content, partly or in full, always provide an active hyperlink to the original material.