Russian agriculture bruised by Turkey's punitive import duties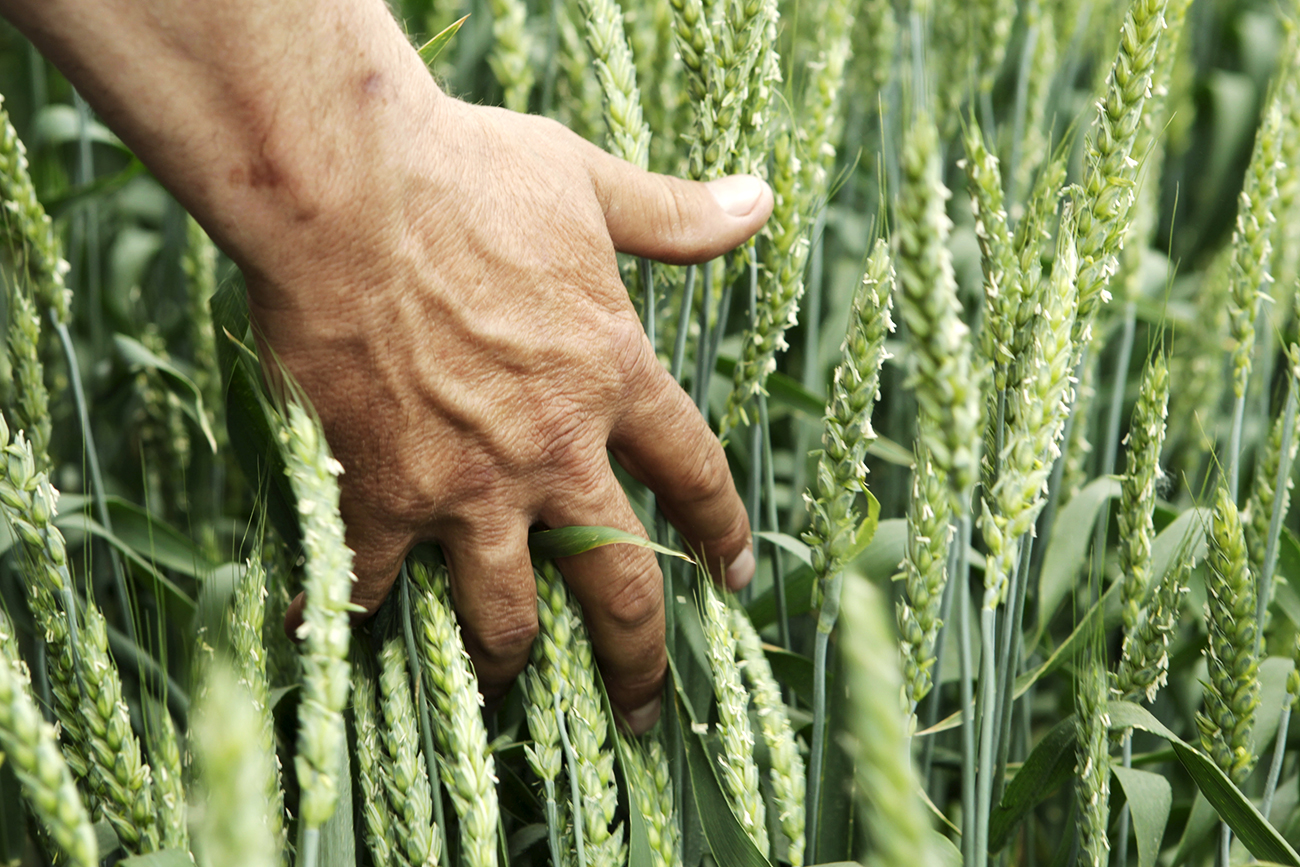 Ankara excluded Russia from the list of countries that export their agricultural products to Turkey duty-free.
Reuters
Turkey removed Russia from a duty-free import program for agricultural products. Experts say that Ankara is pressuring Moscow to reinstate privileges that Turkish agriculture enjoyed before tensions caused by Turkey's downing of a Russian Air Force jet in Syria in November 2015.
Russian exporters of grain, corn, meal and oil fear that the sudden and unexpected loss of their privileged trade status with Turkey may result in heavy financial losses, reported (in Russian) Kommersant.
On March 15, Ankara excluded Russia from the list of countries that export their agricultural products to Turkey duty-free. Now, a 130-percent duty is in effect on such Russian exports, which basically means their complete standstill.
By the end of the current season in June, Russian producers could have exported to Turkey another 0.5-1 million tons of wheat, 400,000-700,000 tons of corn and 250,000-350,000 tons of sunflower oil, said Andrei Sizov, director of the Sovekon analytic center, who estimates that total losses in terms of missed economic opportunity for Russian farmers may amount to $500 million.
The Federal Center for Evaluating the Quality and Security of Grain reported that, from the beginning of the previous season through March 20, Russia exported to Turkey 31.7 million tons of grain and products for grain processing, 2.1 million tons of wheat (46.6 percent of all Russian wheat exports) and 431,400 tons of corn (9.4 percent of all Russian corn exports). Of the total amount of Russian sunflower oil exports this season (1.1 million tons), 370,000 tons went to Turkey, reported the Institute of the Agrarian Market.
Russia resents pressure
The Turkish government didn't comment, but the country's export associations say Ankara's actions are a response to Moscow's failure to lift restrictions on Turkish agricultural products sold to Russia. For example, there's still a ban on tomato imports to Russia, 60 percent of which previously came from Turkey.
"We neither accept nor deny the attempts to pressure Russia in order to give Turkish agricultural products access to the Russian market in those sensitive areas where in the last years Russian production has been developing," said Russian Agricultural Minister Alexander Tkachev on March 22.
Igor Pavensky, deputy director of Rusagrotran's department of strategic marketing, said the Turkish factor, along with expectations of the next harvest, has already caused a drop in prices for Russian wheat.
Pavensky said it's possible that Turkish millers won't be able to hold out to the end of the season without Russian wheat, and instead, they'll be forced to buy more expensive alternatives.
If using any of Russia Beyond's content, partly or in full, always provide an active hyperlink to the original material.