Poll: More than 60 percent of Russians support Le Pen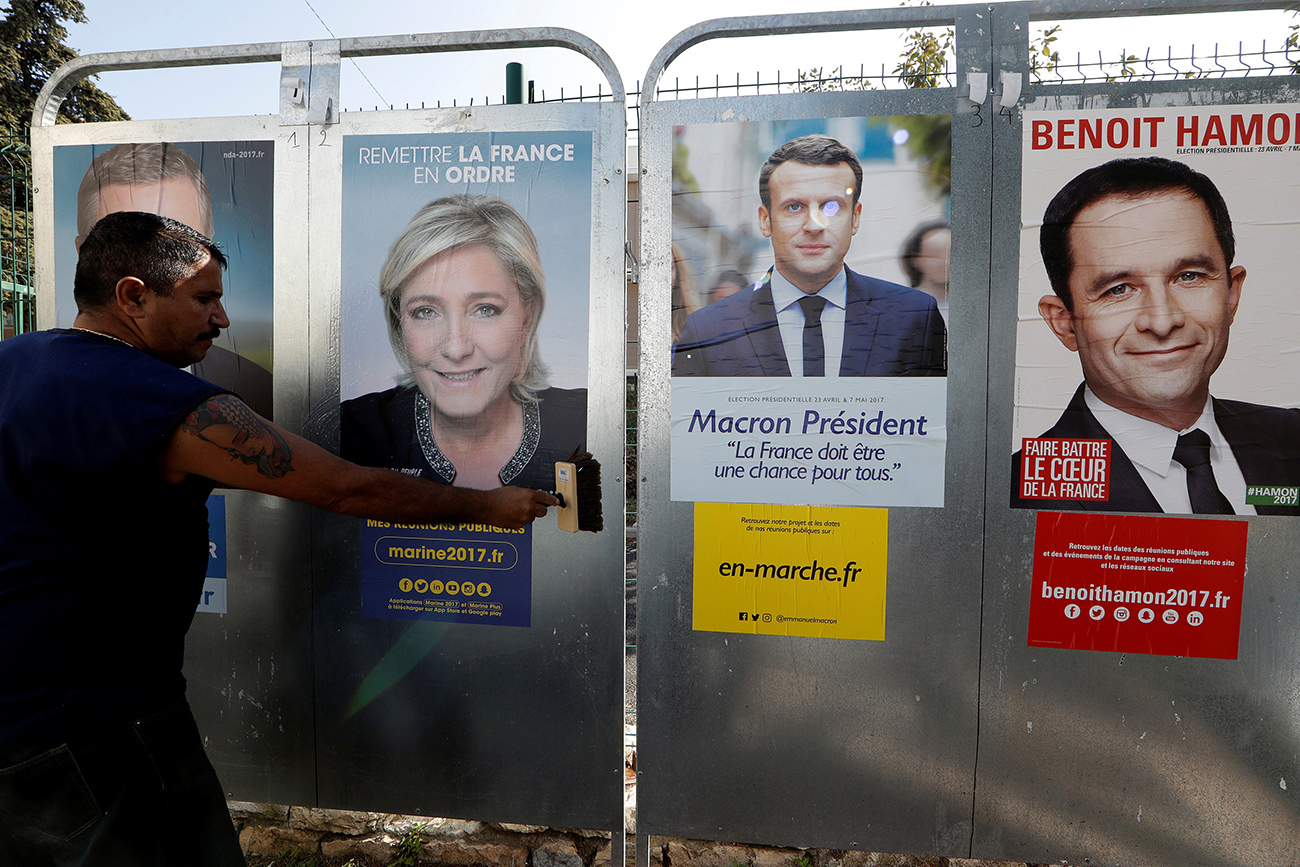 Many Russians are closely following the political developments in France.
Reuters
When it comes to the West, a large percentage of Russians back populist leaders like Marine Le Pen and Donald Trump, as well as ideas such as Brexit and Scottish independence, polls conducted by the Russian Public Opinion Research Center reveal.
"Russian sympathies" are with Marine Le Pen, the Russian Public Opinion Research Center (VCIOM) said on May 2 in a press note that announced the results of a nationwide opinion poll conducted by the center.
VCIOM's poll results revealed that 61 percent of Russians support the leader of the far-right National Front. Centrist presidential frontrunner Emmanuel Macron is backed by just eight percent of Russians.
Le Pen is also well known in Russia, where 71 percent of respondents have either heard of her or know her name.
26 percent of Russians polled said they were not in favor of anyone in the French presidential race.
62 percent of Russian women believe that the election results will be significant for Russia. Men are less sure of that: 48 percent agree, while 45 percent do not.
Overall, 57 percent of Russians believe that the election results will be of relevance to Russia.
A total of 1200 people were polled over the telephone by VCIOM on April 25-26. All the respondents were over the age of 18.
Backing populist initiatives
Polls conducted over the last year suggest that a significant percentage of Russians back populist initiatives and leaders in the West.
In a poll conducted in November 2016 by VCIOM, 45 percent of Russian respondents said they would have voted for Donald Trump in the U.S. presidential elections if they had a choice.
Only four percent said they would have voted for Hillary Clinton, and 42 percent said they would not have voted at all.
A large percentage of Russians polled in July 2016 said they believed that that Brexit would benefit Britain (42 percent) and damage the European Union (47 percent)
Just 16 percent believed that the UK would lose out after leaving the EU. 40 percent of respondents said they thought that Brexit was "the beginning of the EU's dissolution/demise."
Another 2016 poll indicated that a third of Russians support Scottish independence, compared to a fifth that voted for the preservation of the unity of Great Britain.
If using any of Russia Beyond's content, partly or in full, always provide an active hyperlink to the original material.