What else can the U.S. do to limit Russia's 'influence'?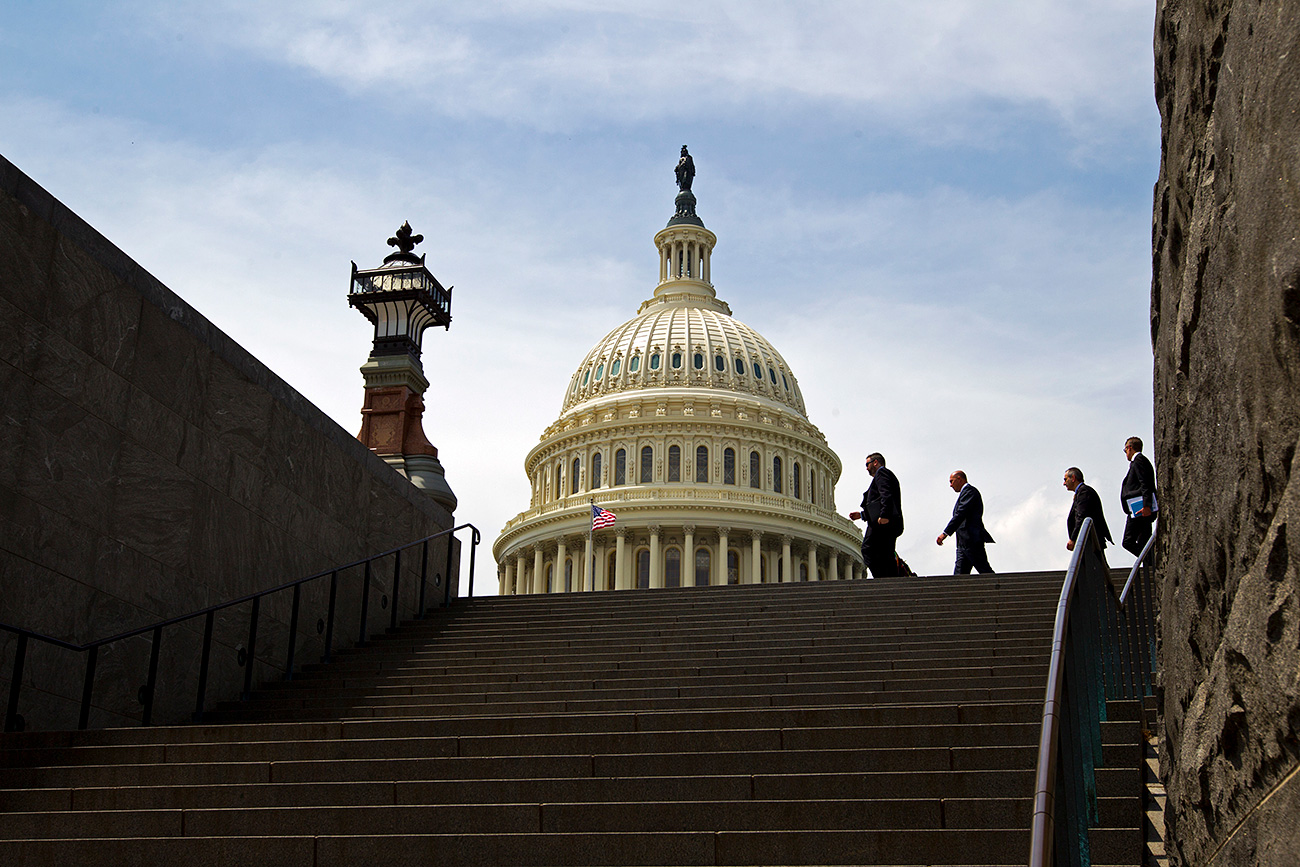 An unexpected decision to put the Russia sanctions bill on hold for an undefined period of time was announced by the leader of the Senate's Foreign Relations Committee, Bob Corker, on May 1.
AP
Russia's so-called "information campaign" and its impact on elections in France and Germany may be the focus of Senate's new initiative.
Washington's decision to indefinitely postpone plans to pass a Russia sanctions bill has no doubt angered a number of American lawmakers. However, Russian experts say the new measures addressing Russia's alleged information presence in Europe may soon surface.
Old bill
An unexpected decision to put the Russia sanctions bill on hold for an undefined period of time was announced by the leader of the Senate's Foreign Relations Committee, Bob Corker, on May 1. The Senate committee responsible for overseeing foreign policy problems decided to focus on an Iran sanctions bill first, putting aside Russia-related legislature that sought to investigate Russia's alleged role in the November elections.
Some experts believe the call to suspend the bill was only possible due to the fears some Congressmen had that Trump would unilaterally terminate Russian sanctions.
"Right now it's evident that Russian-American relations under Donald Trump have deteriorated even more than they did under Barack Obama. I think at some point there was an understanding [on the Capitol Hill] that Donald Trump is not a 'Kremlin's agent,'" said Pavel Sharikov, director of the Center for Applied Research of the Institute of USA and Canada of the Russian Academy of Sciences.
The Russia sanctions bill, seeking to establish a separate commission for the inquiry into Russia's cyber operations and its alleged attempts to interfere in the U.S. presidential elections, was introduced by Senator Benjamin Cardin, ranking member of the Senate's Foreign Relations Committee, in January 2017.
"The investigation is already going on and there's no need for a separate bill to establish such a commission for the investigation," said Sharikov.
New measure
In light of the criticism the decision has drawn from well-known Russia hawks in the Senate, including Senator Marco Rubio, Corker said the committee is now working on a bill to "push back against Russia in Europe."
Russian foreign policy experts are in agreement that the new bill is likely to address Russia's reported information campaign in Europe.
"The U.S. prioritizes Moscow's political influence in some of the European countries' domestic politics, namely support for the right-wing parties and potential cyber influences and Russia's information influence. If so, the package may include some tools regulating the activity of Russian TV and radio broadcast," said Max Suchkov, an expert at the Russian International Affairs Council and a Russia-Mideast editor for U.S. news website Al-Monitor.
The new measure may come at a time when the EU faces a number of major electoral campaigns in the bloc's key countries, namely France and Germany.
Although the Kremlin hasn't made any endorsements, there has been speculation about Le Pen's campaign funding and the Kremlin's attempts to undermine German Chancellor Angela Merkel's position leading up to September's election.
"The U.S. senators are still implying that Russia is meddling with French and German elections. So, the new bill may be about strengthening the alliance with Germany and France or about limiting Russian influence in German and French elections," said Sharikov.
Until the Senate's committee discloses details about the new bill, experts warn against further speculation since it's not clear how the U.S. Congress can address the problem of interference in Europe's internal affairs if such a bill is passed.
If using any of Russia Beyond's content, partly or in full, always provide an active hyperlink to the original material.