Immortal Regiment marches across 18 U.S. cities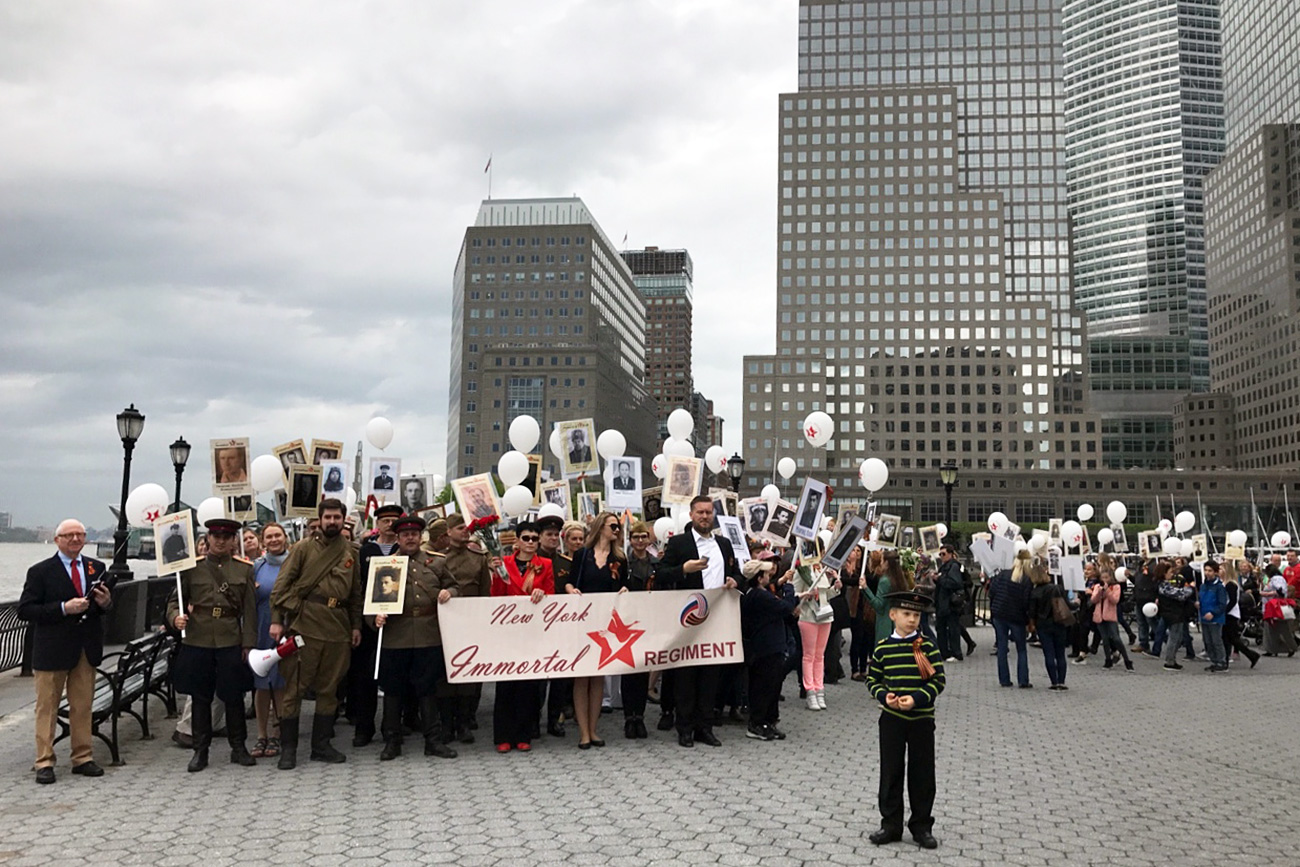 New York: Over 2,000 people, descendants of Soviet and American soldiers who fought in different detachments around the world against the Axis powers in WWII, took part in the Immortal Regiment march in the biggest U.S. city. People marched along the Hudson embankment before arriving at the WWII memorial in Battery Park, where hundreds of white balloons decorated with pictures of cranes - symbols of fallen soldiers - were released.
Natalya Slavina-Shkretova/TASS
For the third year in a row, relatives of World War II veterans joined "Immortal Regiment" processions in the U.S., marching through cities while holding images of their ancestors. The American event was organized by the Coordinating Council of Russian Compatriots of the U.S. (KSORS). On May 6 and 7, representatives of the Immortal Regiment came together in a total of 18 U.S. cities. Up to 5,000 people participated in these events.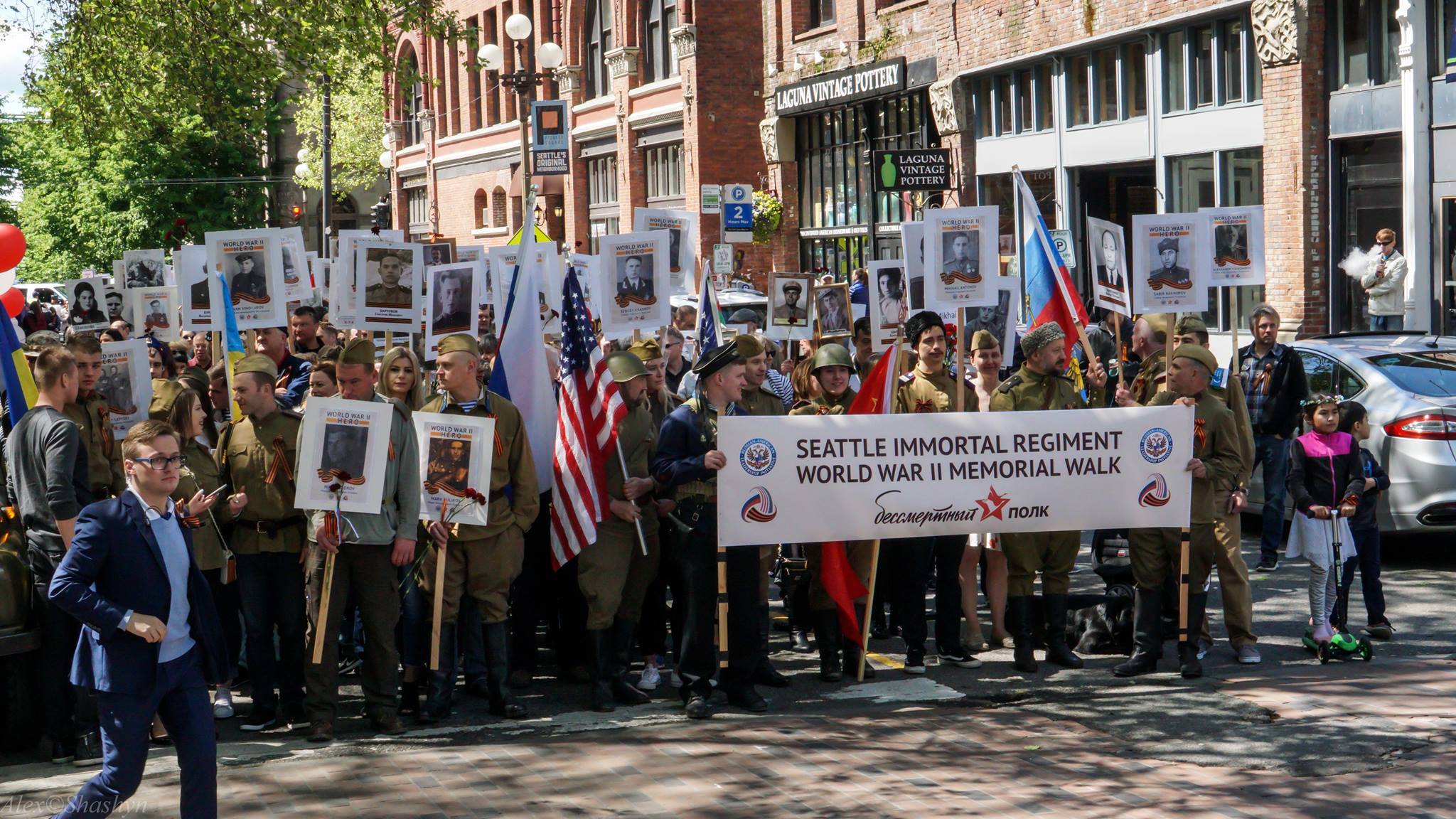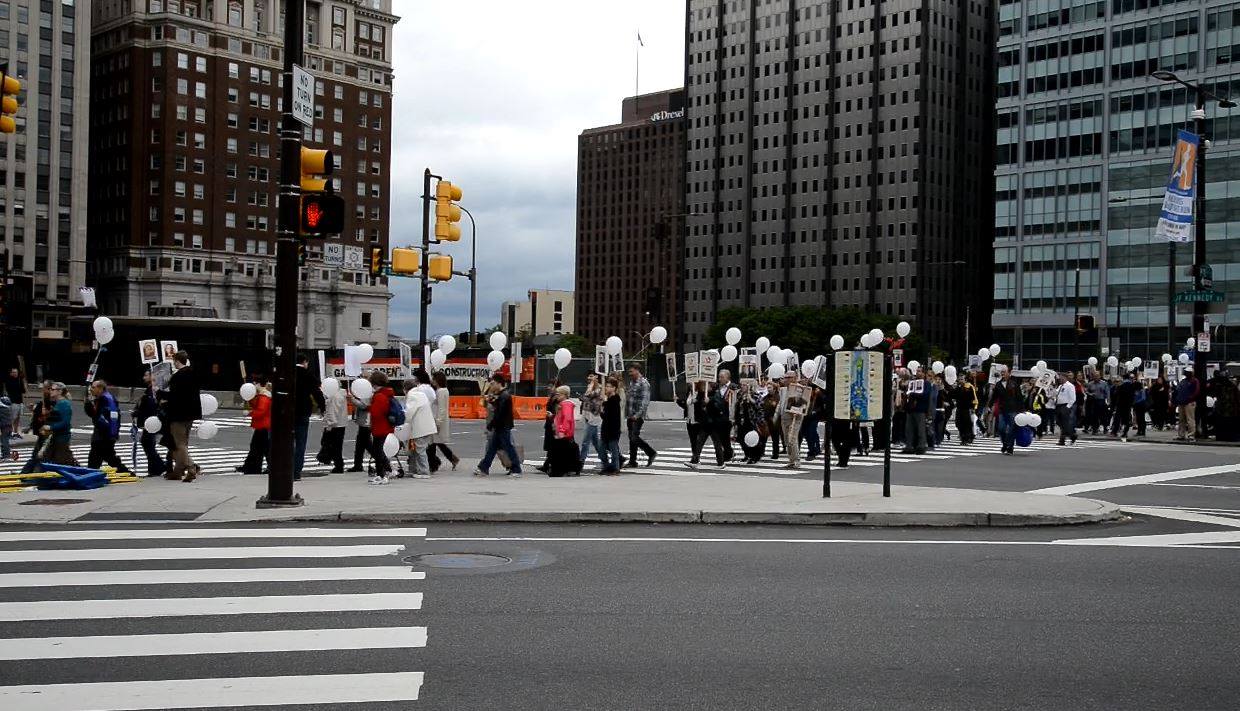 Around 200 people marched through the center of Philadelphia. The march was attended by veterans, and ended with a moment of silence and a concert.
KSORS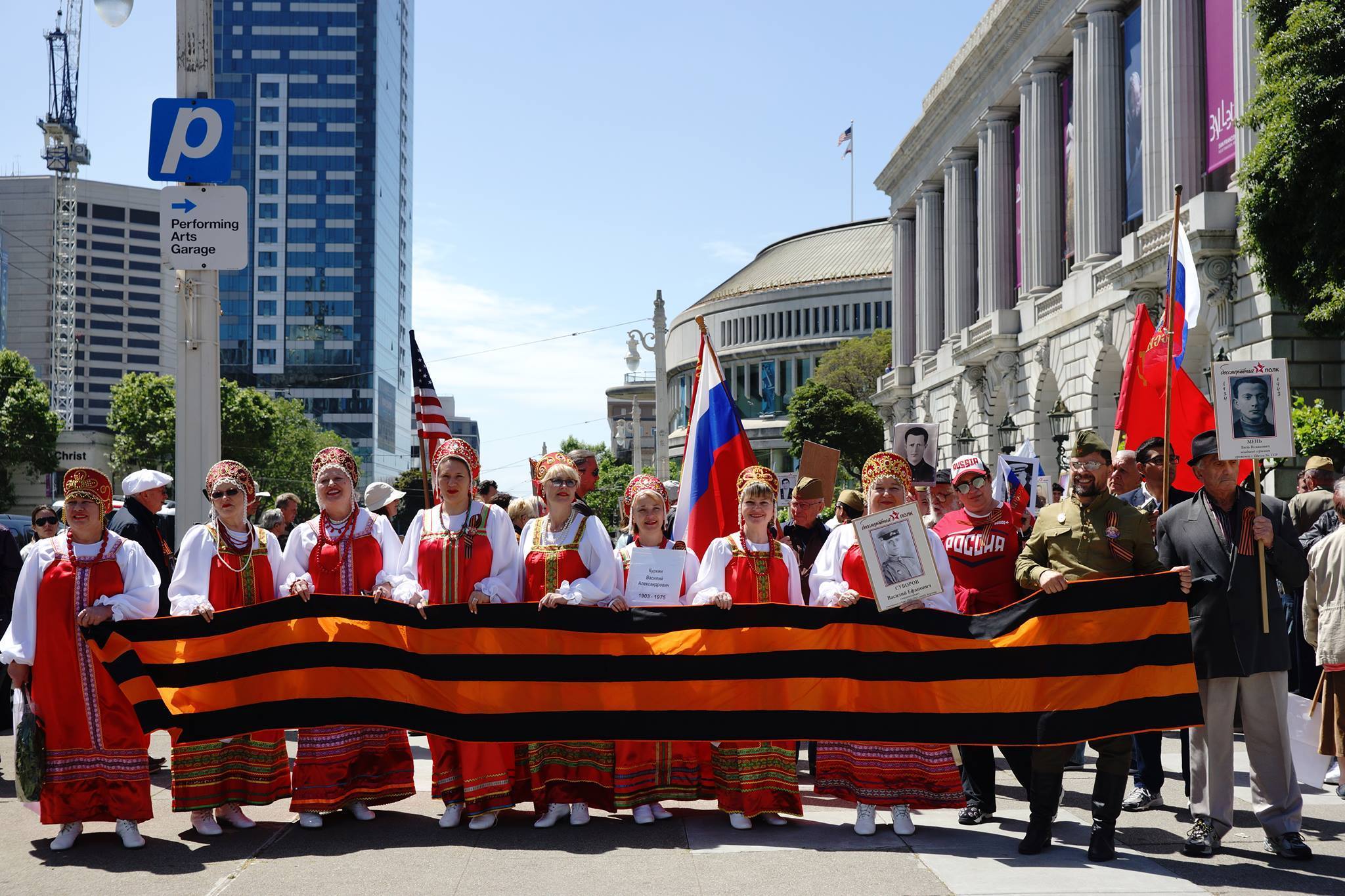 The hot weather did not hinder the 500 people strong gathering in San Francisco, who walked in unison along Geary Boulevard.
KSORS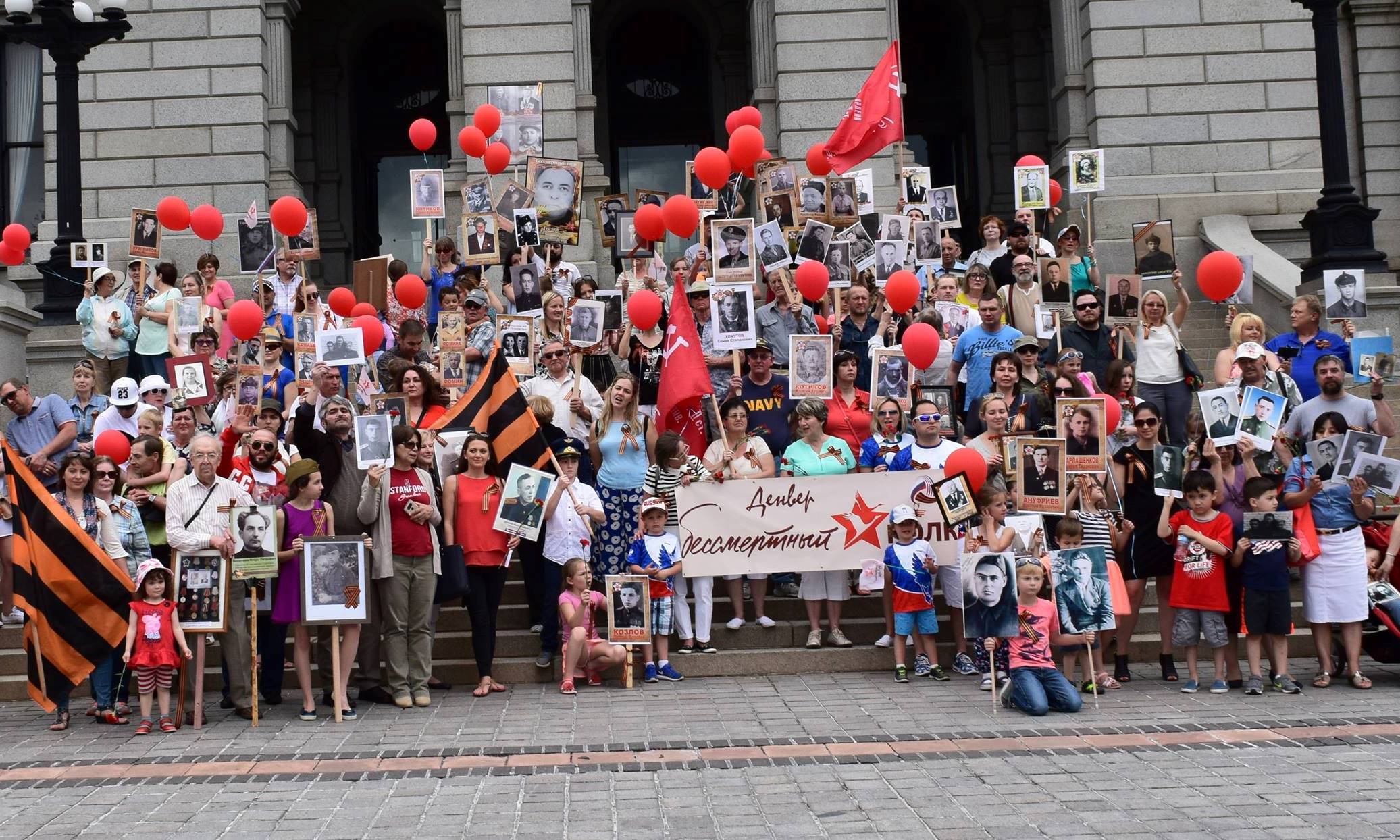 In Denver, Colorado, 150 or so people gathered for the event.
KSORS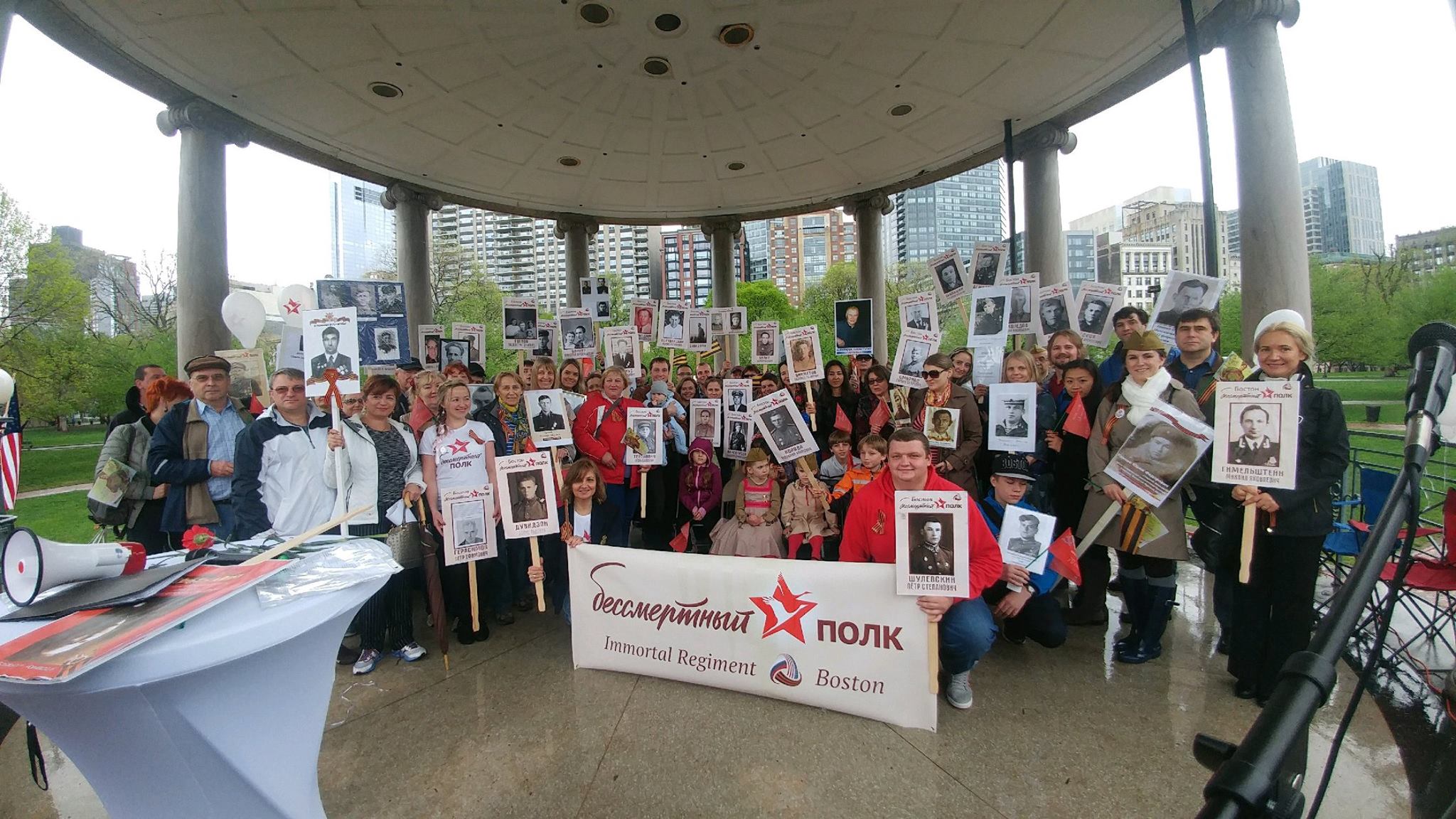 For the first time the Immortal Regiment was held in Boston, attracting about 100 people. People recited poems and sang old war songs.
Liza Zvereva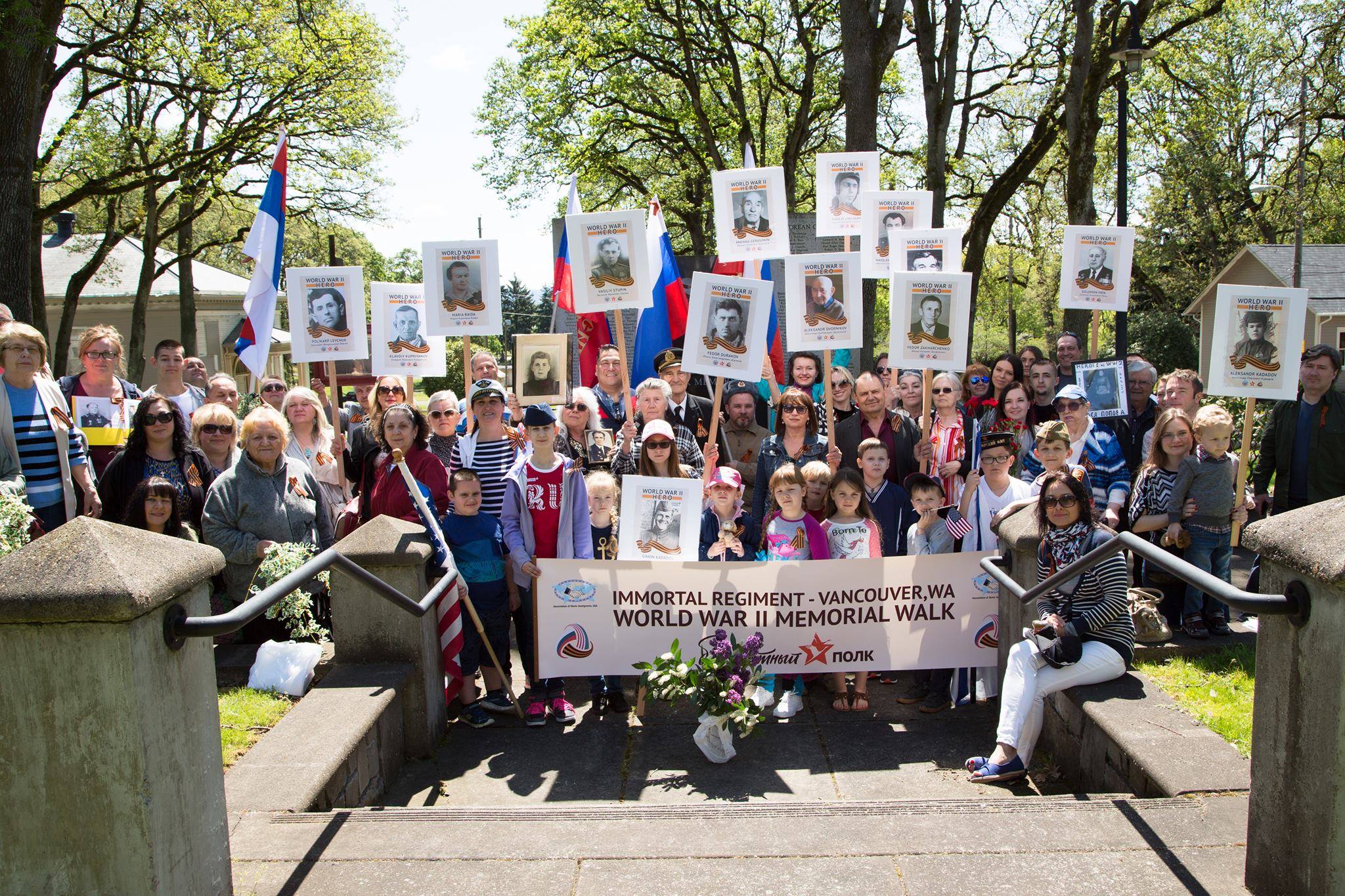 Marches were also held in Vancouver (Washington), Miami, Little Rock (Arkansas), St. Petersburg and Tallahassee (both in Florida).
KSORS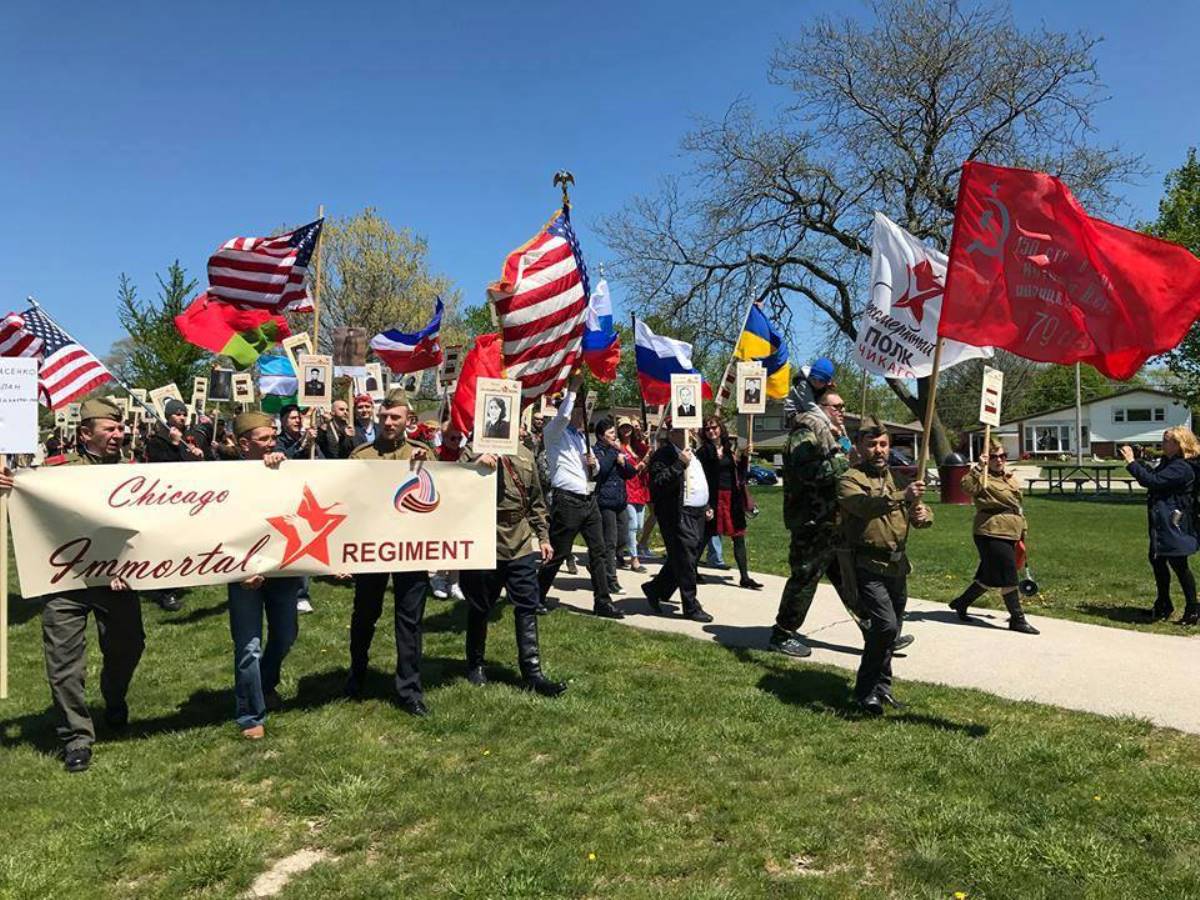 In Chicago, the Immortal Regiment brought together nearly 500 representatives from Russia, Ukraine, Belarus, Serbia, and America. They marched about a mile from the dock on Lake Opeka to the Lake Park Memorial, where a concert was held.
KSORS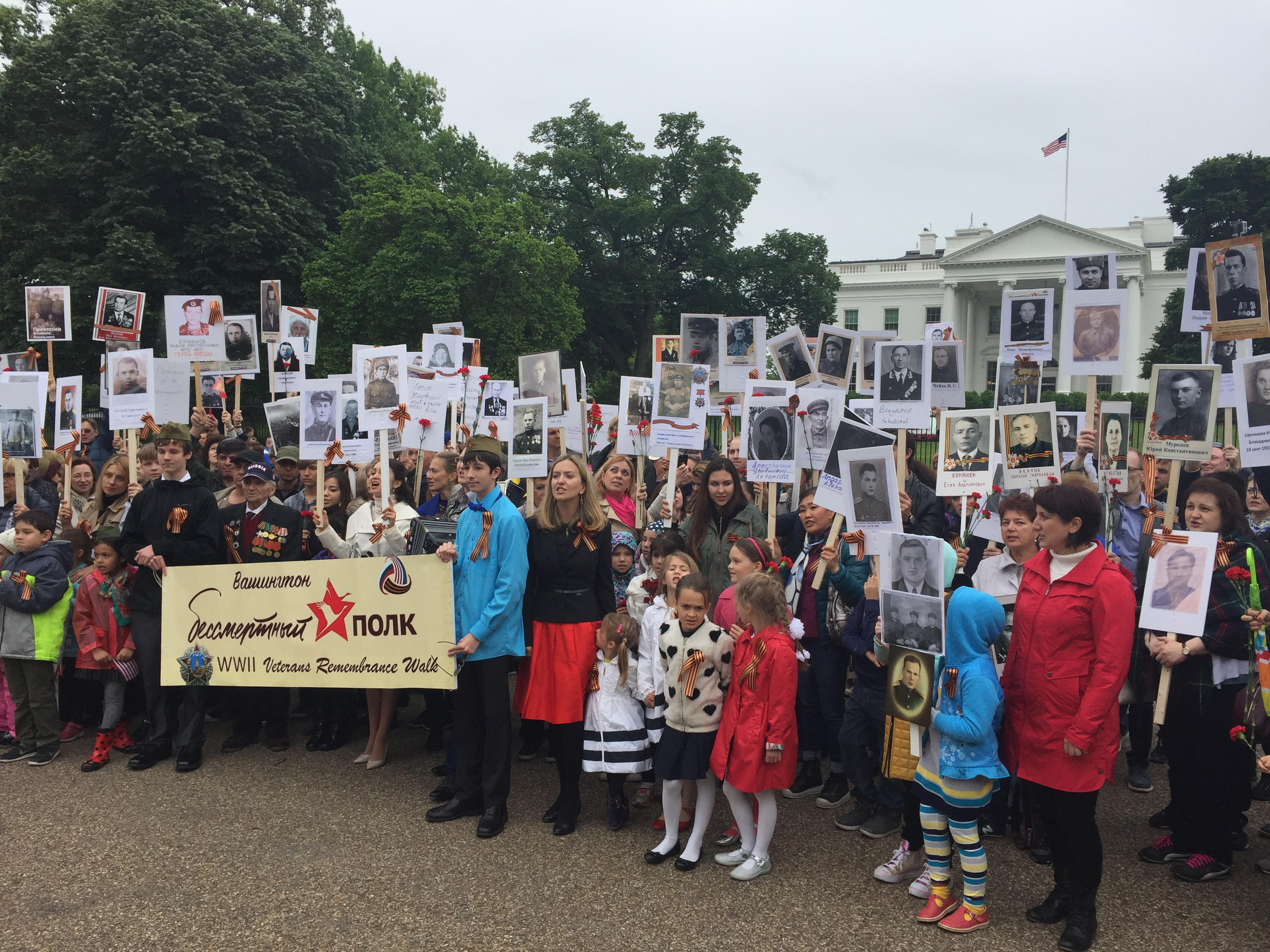 In Washington DC, the downtown area was closed for the Immortal regiment's march. The procession started at the White House and ended at the WWII memorial on the National Mall park. About 450 people turned up.
KSORS
Get the week's best stories straight to your inbox