Immortal Regiment marches across 18 U.S. cities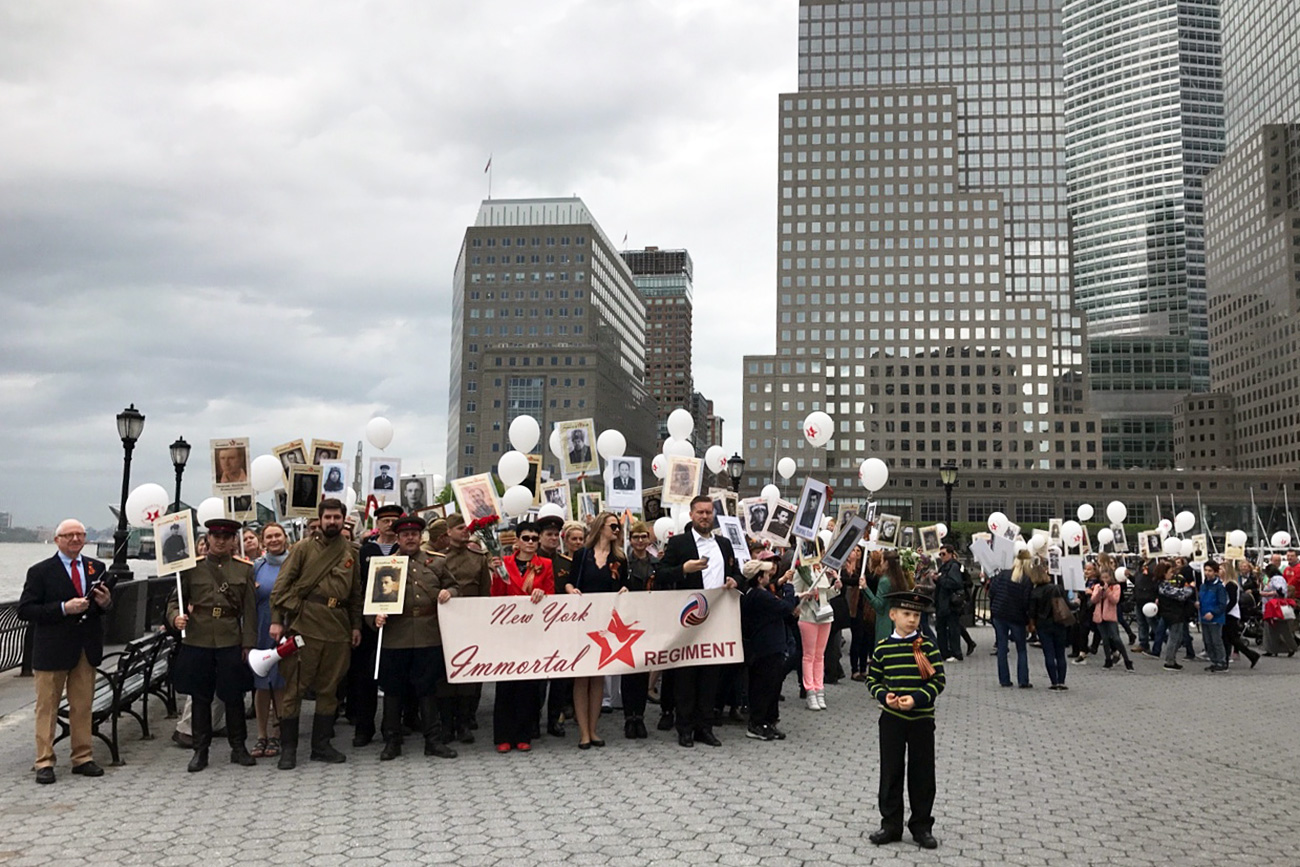 New York: Over 2,000 people, descendants of Soviet and American soldiers who fought in different detachments around the world against the Axis powers in WWII, took part in the Immortal Regiment march in the biggest U.S. city. People marched along the Hudson embankment before arriving at the WWII memorial in Battery Park, where hundreds of white balloons decorated with pictures of cranes - symbols of fallen soldiers - were released.
Natalya Slavina-Shkretova/TASS
For the third year in a row, relatives of World War II veterans joined "Immortal Regiment" processions in the U.S., marching through cities while holding images of their ancestors. The American event was organized by the Coordinating Council of Russian Compatriots of the U.S. (KSORS). On May 6 and 7, representatives of the Immortal Regiment came together in a total of 18 U.S. cities. Up to 5,000 people participated in these events.