On trial: Why are Russians behind bars in the U.S.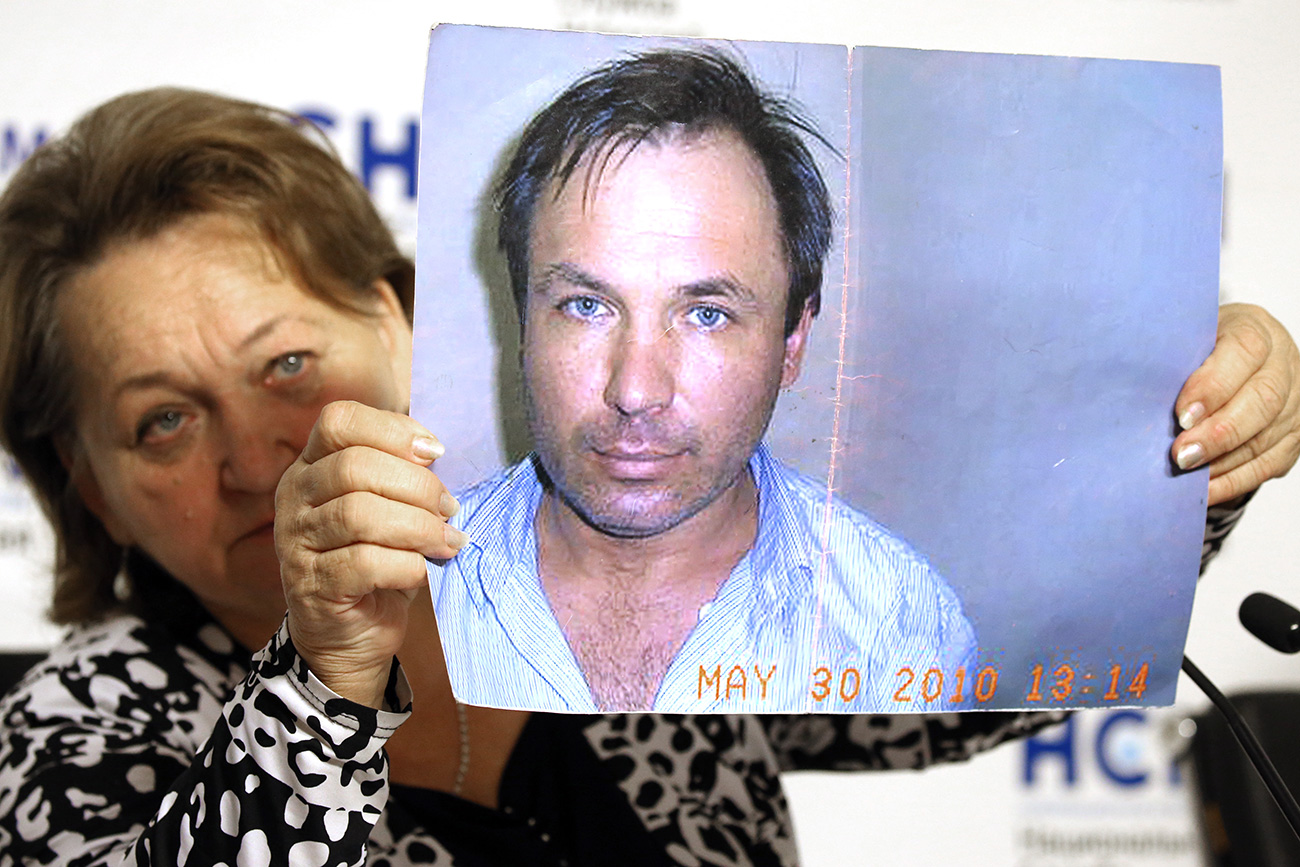 Lyubov Yaroshenko, the mother of Russian pilot Konstantin Yaroshenko, holds a photograph of her son during a press conference. Konstantin Yaroshenko is serving a 20-year sentence for drug trafficking in Fort Dix, a U.S. federal prison in New Jersey.
Artyom Geodakyan/TASS
Russian citizen Konstantin Yaroshenko, sentenced to 20 years in an American jail, has once again drawn attention to his case by publishing a farewell letter to his recently deceased mother. There have been at least two other high-profile trials of Russians in the U.S., in connection with which Moscow has accused Washington of both kidnapping and having political motives.
All three Russians in the criminal cases were flown to the U.S. by American special services agents from foreign countries. All three trials resulted in long-term sentences for the defendants.
Yaroshenko and 'four tons of cocaine'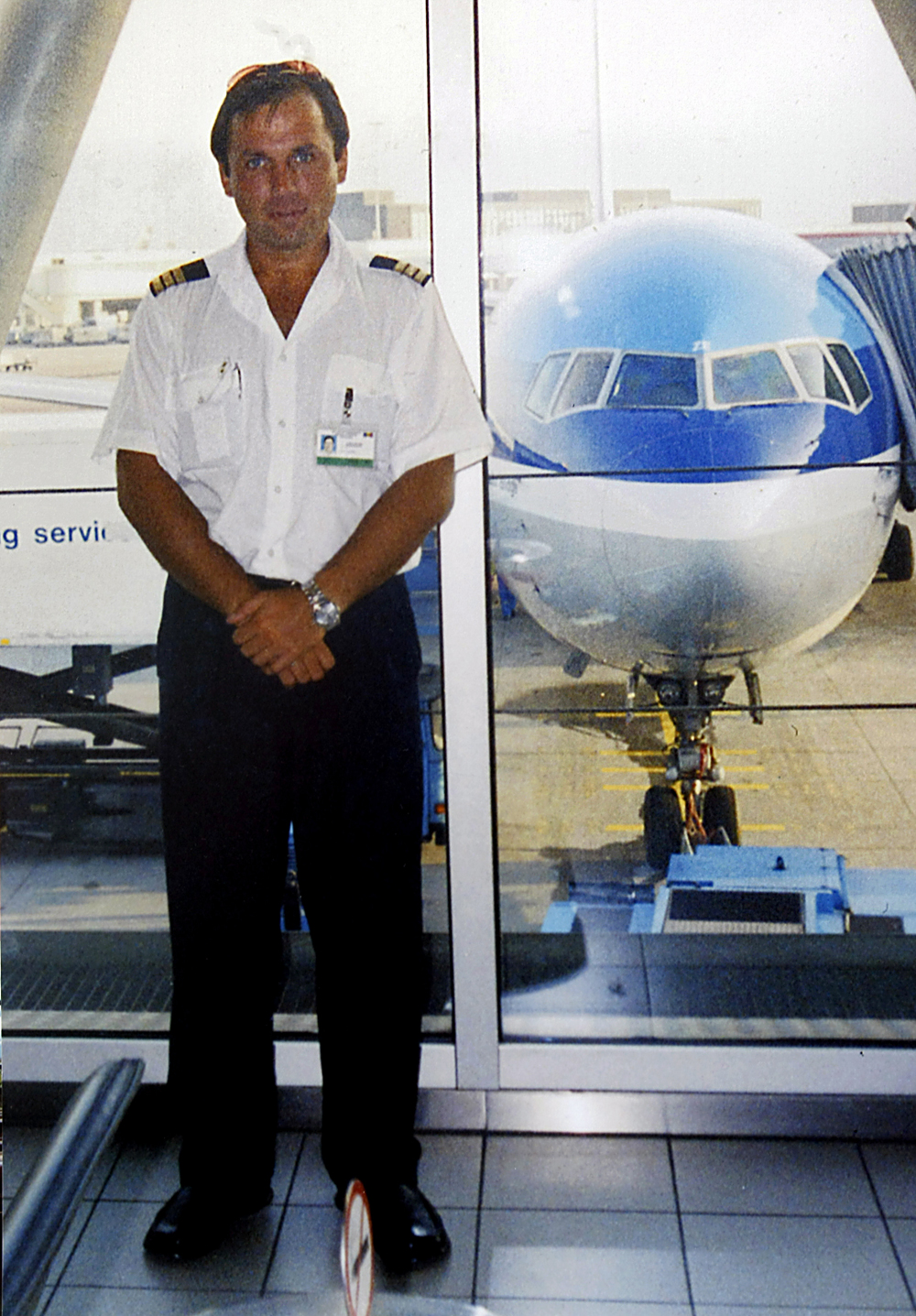 Russian pilot Konstantin Yaroshenko was detained by U.S. special forces in Liberia and transferred to the U.S. Yaroshenko where he was charged with drug trafficking. Source: TASS
On May 11 media outlets published an emotional letter from Yaroshenko to his recently deceased mother. In the letter the Russian expresses regret that his incarceration does not allow him to bid her farewell and thanks her for her support.
American special services captured Yaroshenko in Liberia in 2010. During his arrest, according to media reports, Yaroshenko thought it was a prank. A few days later he was flown to the U.S. where the following year a court found him guilty of drug trafficking. The key evidence against the pilot was the conversations with Yaroshenko recorded by undercover agents from the U.S. Drug Enforcement Administration, during which he allegedly agreed to smuggle four tons of cocaine from Colombia to Liberia. Then the drugs were supposed to be smuggled to the U.S. Yaroshenko insisted on a retrial. He also tried to get a transfer to a Russian prison under international conventions. But all his efforts were unsuccessful.
The Russian Foreign Ministry has repeatedly described Yaroshenko's verdict as biased and politicized. When in 2015 an American court rejected an appeal to review the case of the Russian pilot, Foreign Ministry ombudsman Konstantin Dolgov said it was "yet another act of politicization of the case". According to the Russian diplomat, the situation regarding the Russian pilot was "extremely politicized" from the very beginning, from the moment of his "absolutely unlawful kidnap" in the African country.
Yaroshenko himself pleaded not guilty. After his conviction he complained of torture in detention in a "secret American jail in Liberia" and of being denied medical assistance in prison. The Russian man believes his prosecution is connected to another high-profile case in the U.S. against Viktor Bout. According to Yaroshenko, the U.S. authorities wanted to extract from him evidence compromising Bout.
The 'Merchant of Death'?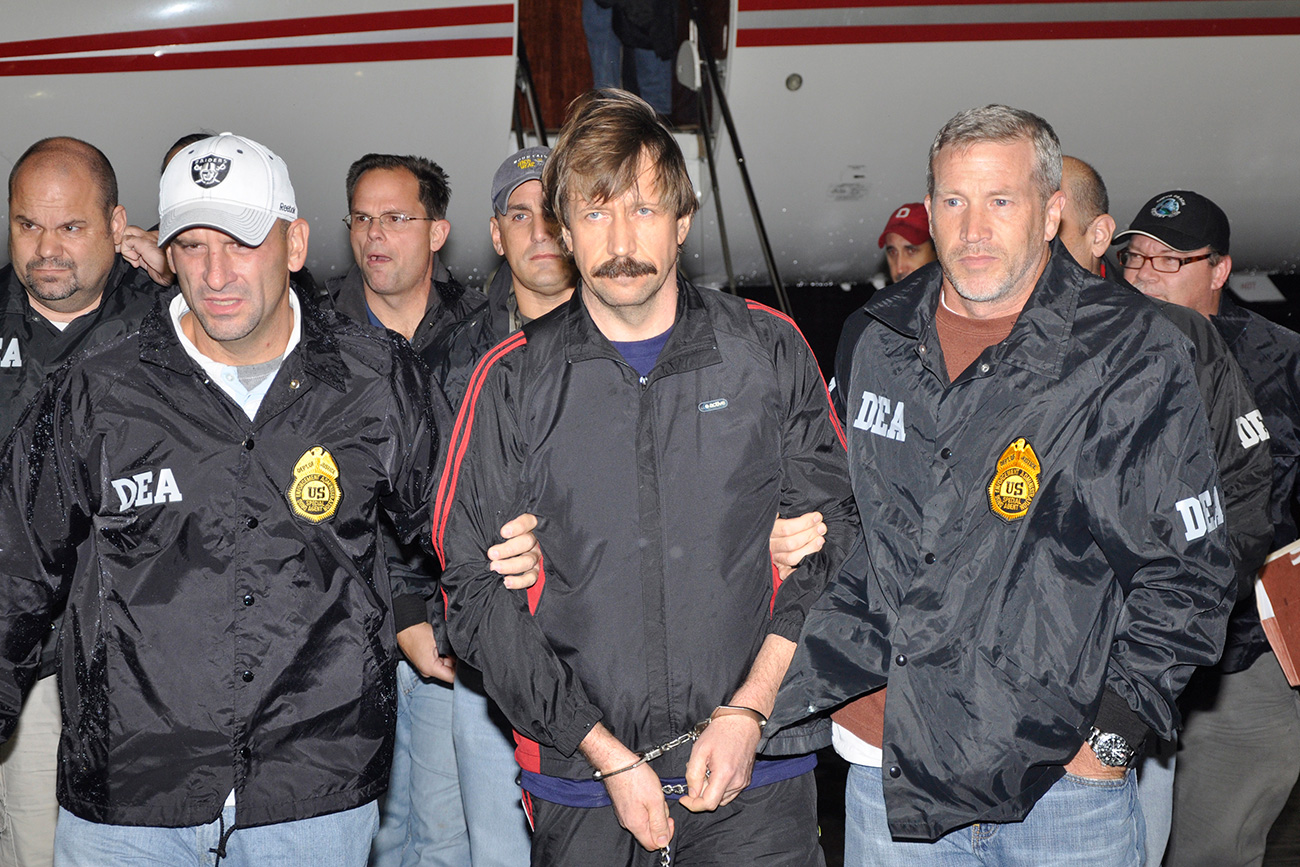 Suspected Russian arms dealer Viktor Bout (C) is escorted by Drug Enforcement Administration (DEA) officers after arriving at Westchester County Airport in White Plains, New York, Nov. 16, 2010. Source: Reuters
Russian man Viktor Bout, dubbed the "merchant of death" in the U.S., was detained by agents of the same U.S. Drug Enforcement Administration two years before Yaroshenko's arrest, in 2008. The mother of the Russian pilot maintained that the same agents had been dealing with the Bout case as in her son's case. In 2012 Bout was sentenced in the U.S. to 25 years in jail.
The cases of the two Russians have a lot in common. Both were detained on the territory of foreign countries (Bout in Thailand) and then extradited to the U.S. Like Yaroshenko, Bout was convicted on the basis of conversations recorded by American intelligence agents in a sting operation. In the case of Bout they posed as Colombian guerrillas who allegedly wanted to buy anti-aircraft missile systems. Neither in the case of Yaroshenko nor in the case of Bout was any crime committed - there were no supplies of either cocaine or weapons. "It is straight out of a sci-fi movie - you are put on trial for some future crimes. At the trial I was mainly accused of what I had on my mind. They had no evidence. No crime had been committed. At the trial they only had a stand-in agent," Bout told RT in a recent interview (in Russian).
The judge who delivered the verdict in the Bout case, who subsequently left her job, described her ruling as "excessive and inappropriate." According to her, Bout was a businessman who had left the arms trade in the past. Bout himself always maintained that he was engaged in air transportation, not in the arms trade.
As with Yaroshenko, the Russian Foreign Ministry condemned the case against Bout, saying the American justice system is neither fair nor impartial. "Essentially the court kowtowed to a political order," the Russian Foreign Ministry said.
25-year jail term for a deputy's son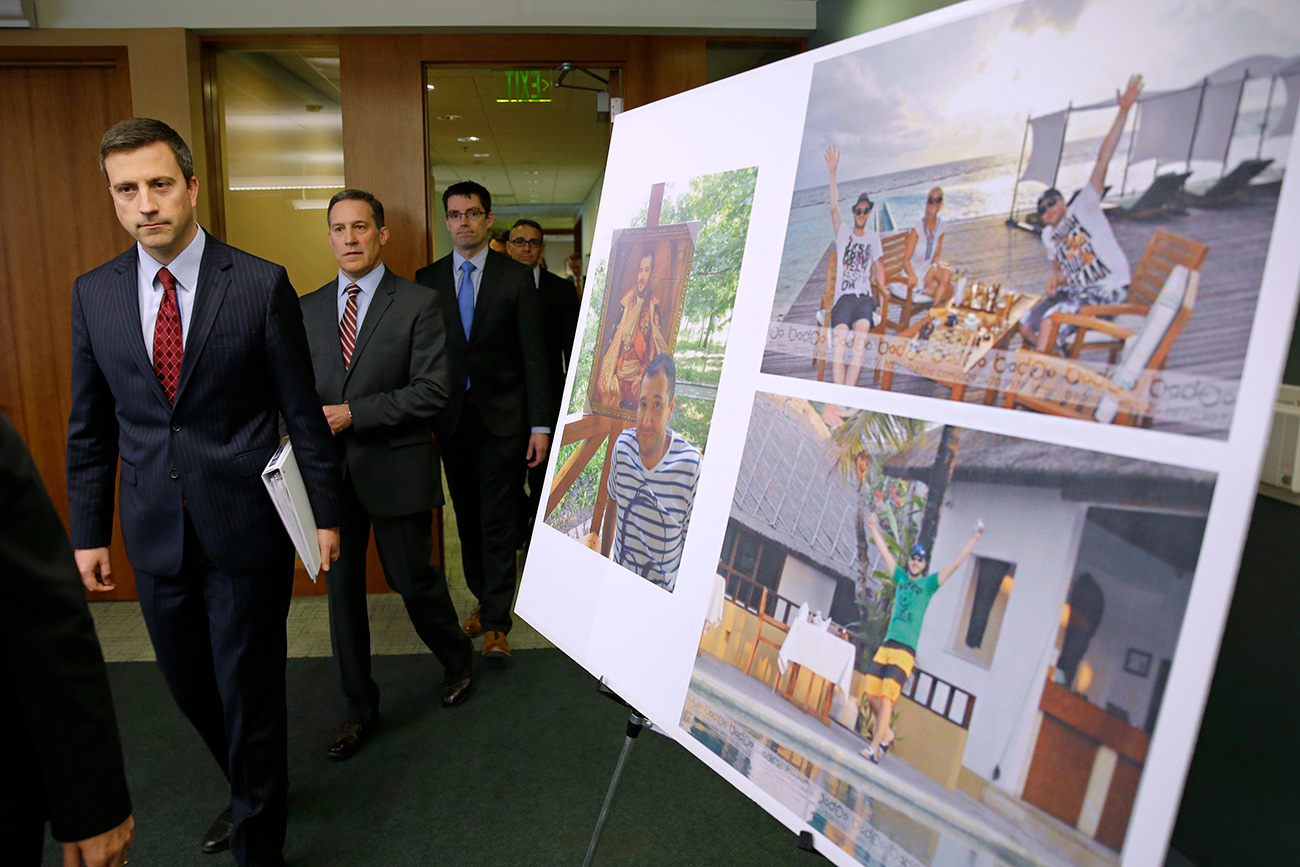 Trevor McFadden, left, acting principal deputy assistant attorney general, and other officials walk past photos of Russian hacker Roman Seleznev as they arrive to talk to reporters on April 21, 2017, following the federal court sentencing of Seleznev to 27 years in prison after he was convicted of hacking into U.S. businesses to steal credit card data. Source: AP
A third high-profile case involving the arrest of a Russian national abroad and a subsequent court hearing in the U.S. was the trial of the son of a deputy of the Russian parliament, Roman Seleznyov. He was detained in the Maldives in 2014. Then American intelligence agents flew the Russian to Guam from where he was later extradited to Seattle.
In April this year a jury found Seleznyov guilty and he was sentenced to 27 years in jail. A U.S. court found him guilty of hacking bank card details and causing damage to the tune of $170m. A short time before the verdict was delivered and after the jury's verdict, Seleznyov pleaded guilty and asked for clemency.
According to Seleznyov's defense lawyer, never before have such long jail sentences been delivered for cyber crimes. Seleznyov himself said the court verdict was a death sentence, owing to his existing health problems. In 2011 he was seriously injured in a blast set off by extremists in Marrakesh.
The Russian Foreign Ministry described Seleznyov's arrest as unlawful kidnapping. His father, a State Duma deputy, is convinced that the verdict is politically motivated.
If using any of Russia Beyond's content, partly or in full, always provide an active hyperlink to the original material.