'Compositions' by Kandinsky: not just spots and lines
Wassily Kandinsky was an outstanding Russian painter, graphic artist, visual art theorist and pioneer in the field of abstract art.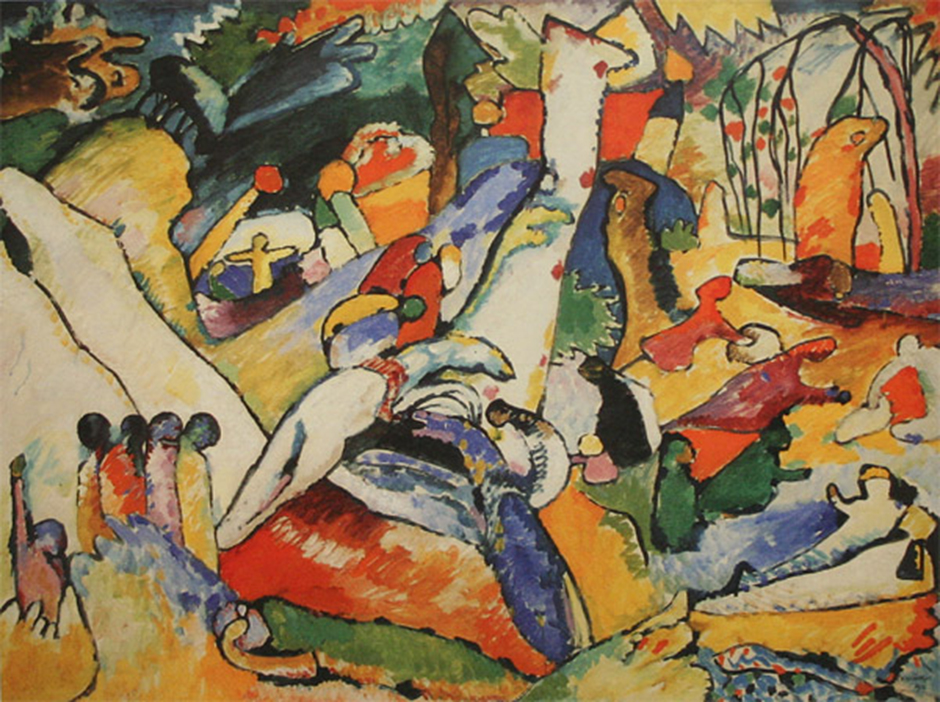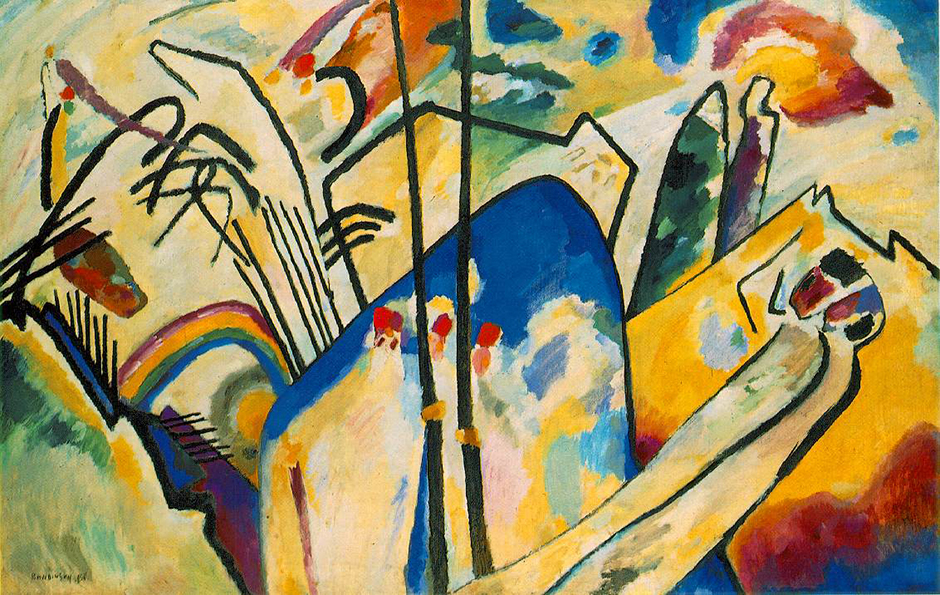 "Compositions" is a famous series of works by Kandinsky, which fully expresses his creative pursuits. Before arriving at abstract art, he experimented with Expressionism and Fauvism, and attached himself to decadent Russian circles. The first "Composition" dates from 1910, the last from 1939. He painted ten in total, but the first three were destroyed during the Second World War, and only photos of sketches of some have survived. // Composition IV, 1911
Wassily Kandinsky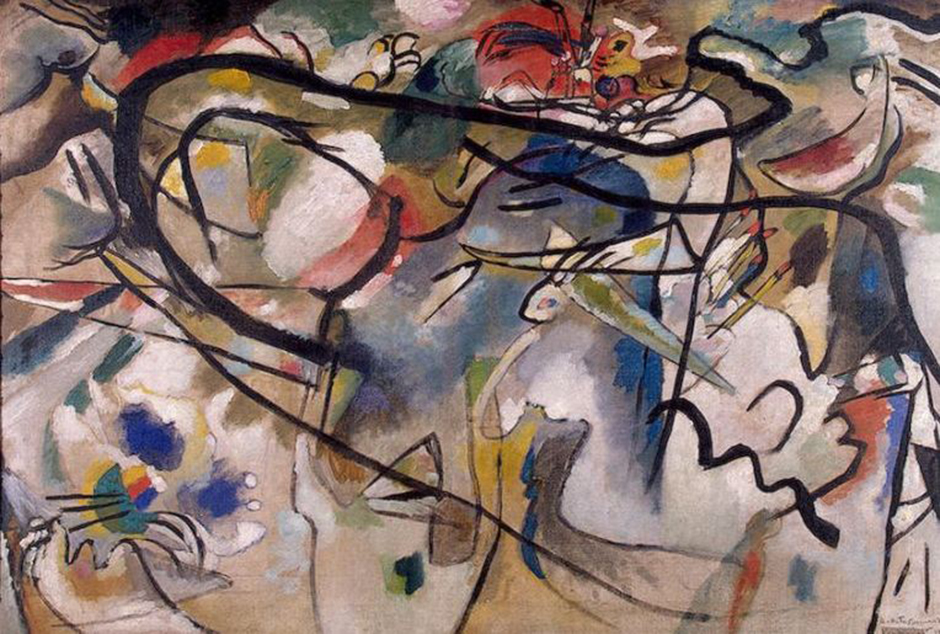 In his own words, Kandinsky's abstract works can be divided into three groups (by the degree of separation from the subject): impressions, improvisations and compositions. The former are born as direct impressions of the outer world, while improvisations unconsciously express inner impressions. // Composition V, 1911
Wassily Kandinsky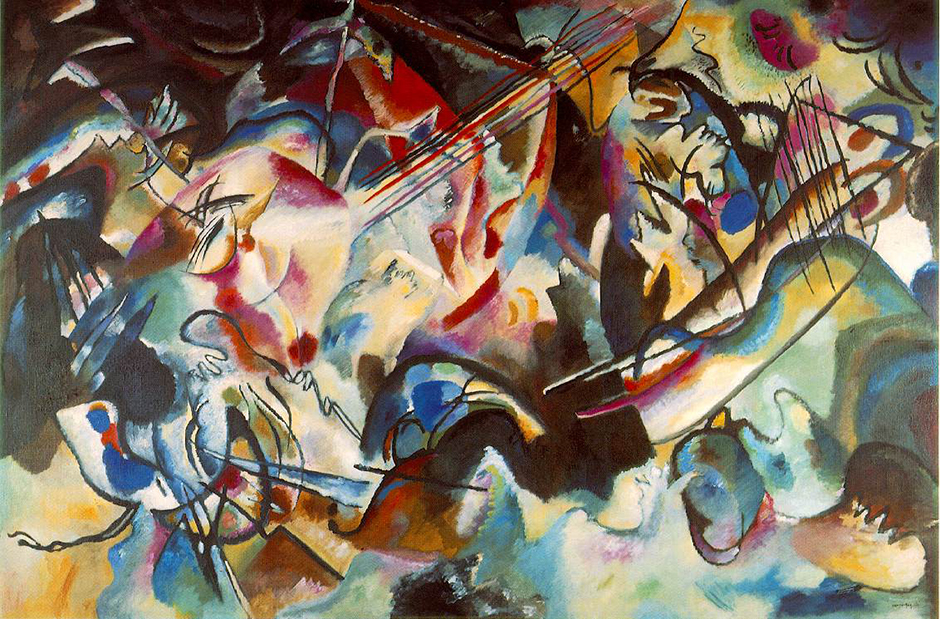 Lastly, there are compositions. They represent the supreme and most consistent form of abstract painting with no direct links to reality. Colored spots and lines create an elemental force of movement that takes the breath away. // Composition VI, 1913
Wassily Kandinsky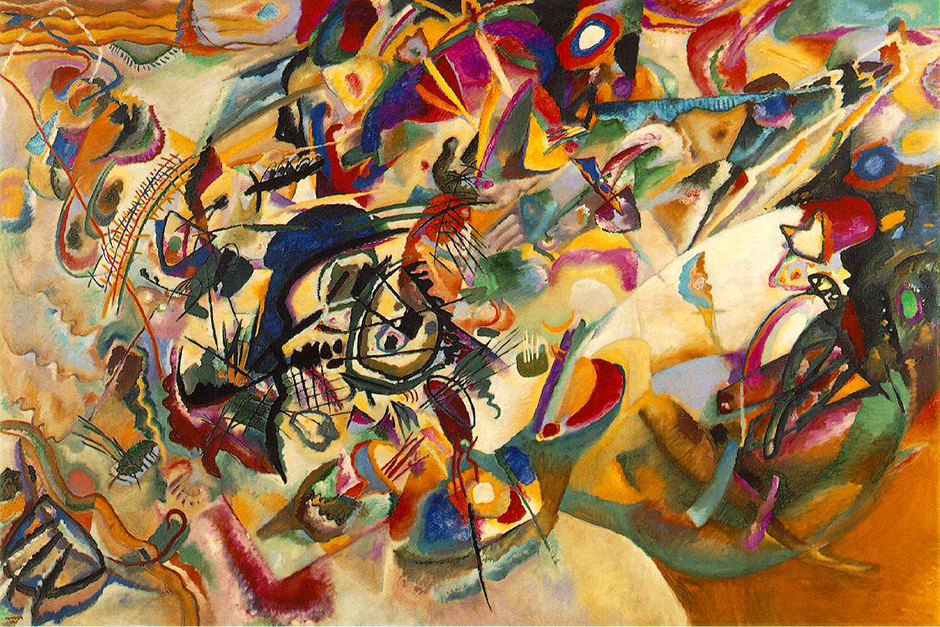 For Wassily Kandinsky, the bedrock of any creative activity was the composition as a concept. Therefore, his compositional works stand apart from the rest of his oeuvre. "From the very outset," the artist wrote, "that one word "composition" sounded to me like a prayer." // Composition VII, 1913
Wassily Kandinsky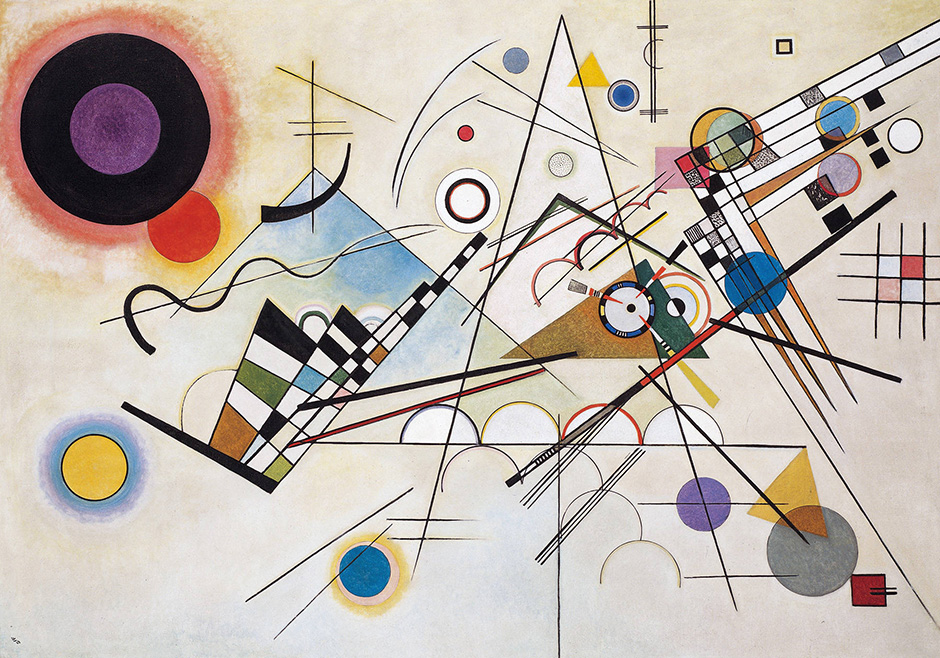 "Composition VIII" is Kandinsky's most famous work in the series. It reflects the influence of Suprematism and Constructivism, in which Kandinsky immersed himself while in Russia and at the Bauhaus. // Composition VIII, 1923
Wassily Kandinsky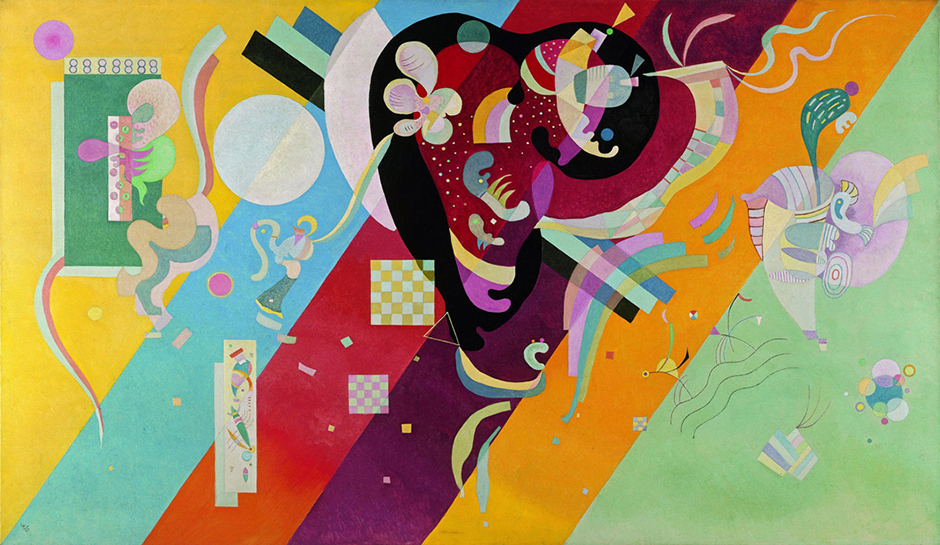 Kandinsky himself described the pivotal moment when he happened to glance at one of his pictures resting sideways against a wall. In it he suddenly saw "an indescribably beautiful picture saturated with inner fire, consisting exclusively of colored spots." It dawned on him that objectivity was detrimental to his pictures. // Composition IX, 1936
Wassily Kandinsky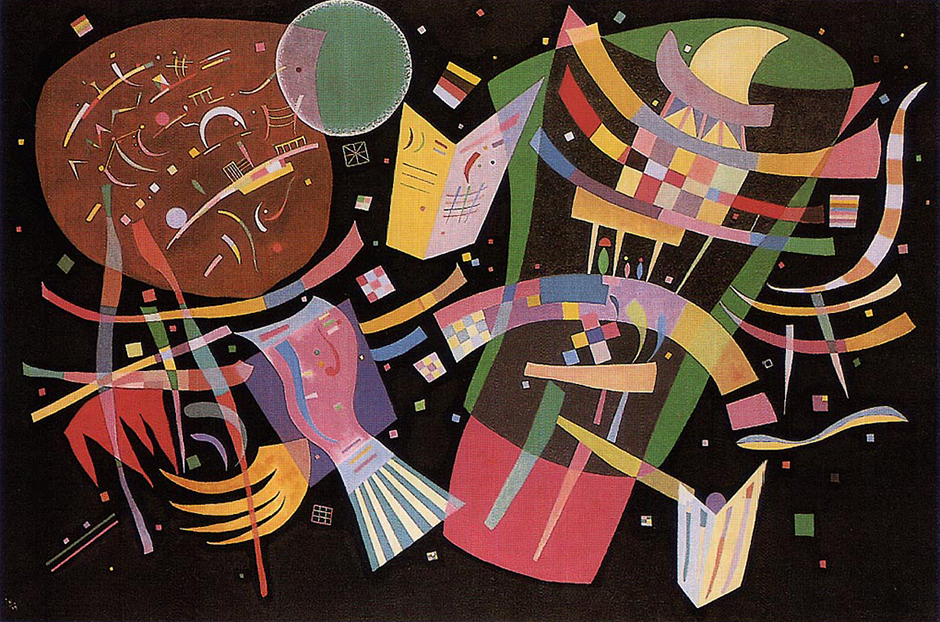 "Compositions" spans Kandinsky's creative process - from his first steps on the path towards abstraction to his final Parisian period, when he departed from rigid geometrics in the tradition of the Bauhaus school in favor of milder forms under the influence of the Paris school of surrealists, which included Joan Miro and Jean Arp. // Composition X, 1939
Wassily Kandinsky
All rights reserved by Rossiyskaya Gazeta.
Get the week's best stories straight to your inbox