Want to dress up like a Russian soldier? Now you can buy army gear online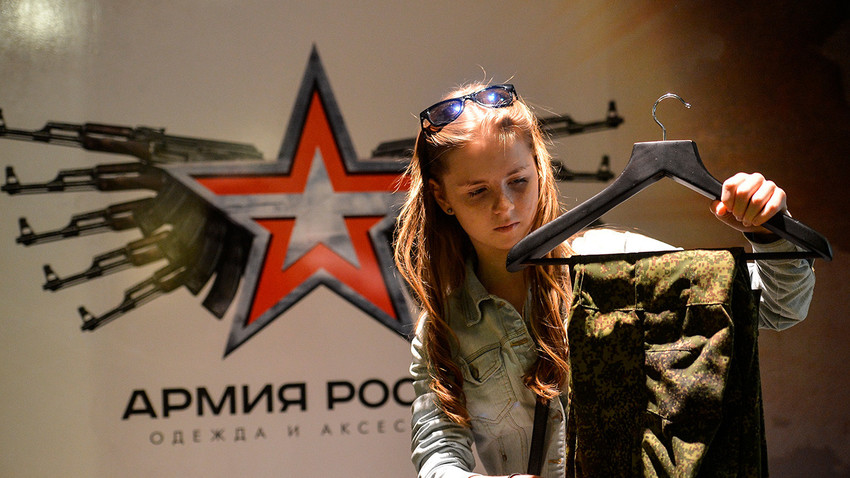 A customer examines goods at the Russian Army store on Tverskaya Street in Moscow.
Ramil Sitdikov/RIA Novosti
Special ops uniforms, the first military boots for your kids, and even a gold iPad Mini - these are just a taste of the Russian military goods that will be available online all over the world.
Russia's Defense Ministry is considering opening a number of clothes stores called "Army of Russia" in Europe, the Americas, and Asia. Its first step will be adapting its website to foreign customers' requirements, enabling them to purchase Russian military clobber from the comfort of their own homes.
So, in a couple of months you'll be able to dress your child like a Russian army officer. Surely this is what the world has been waiting for?!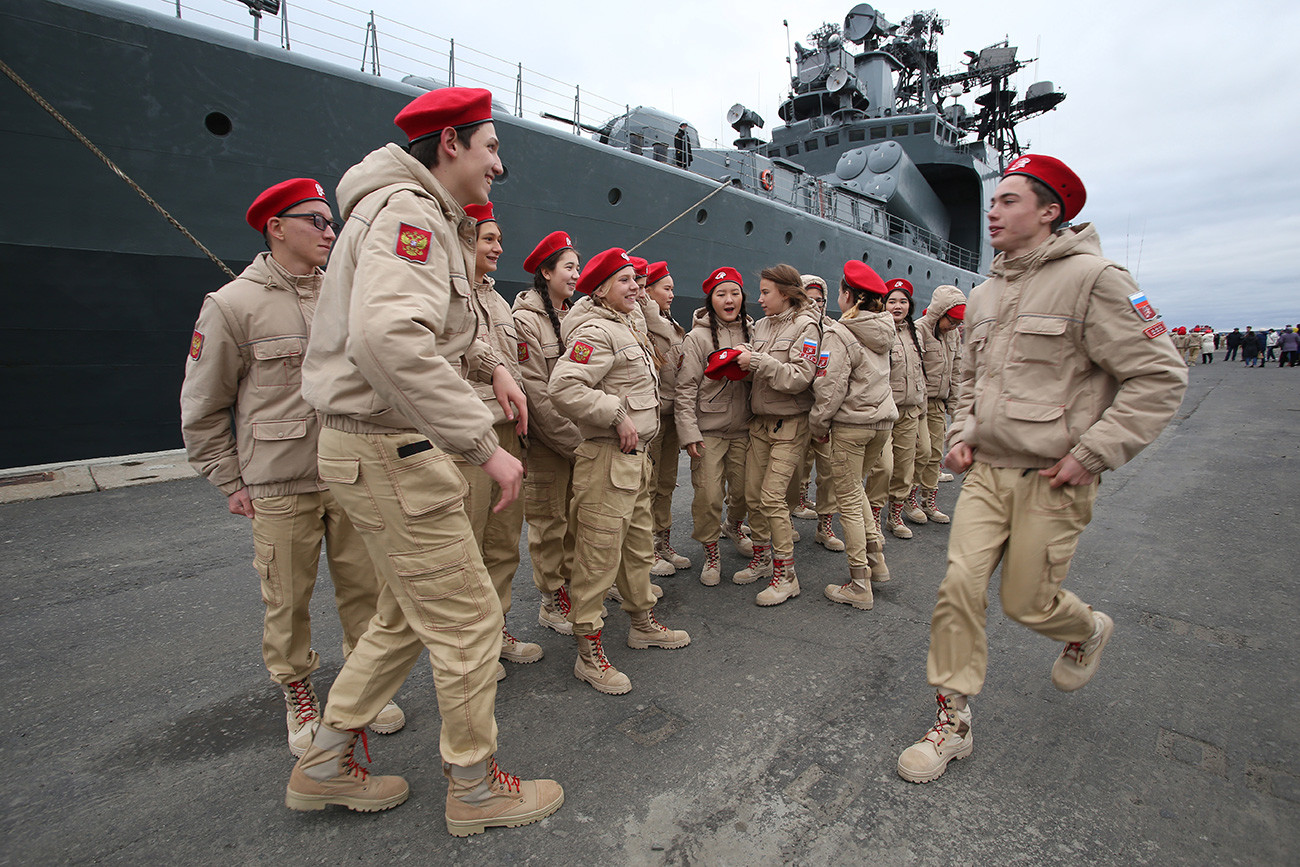 You and your kids will be able to sport the very latest special ops Russian army outfits, worn by soldiers fighting ISIS terrorists this very moment.
But the buck stops there. If you want your kids to experience their first weapons handling and target practise drills, you'll have to sort that out on your own.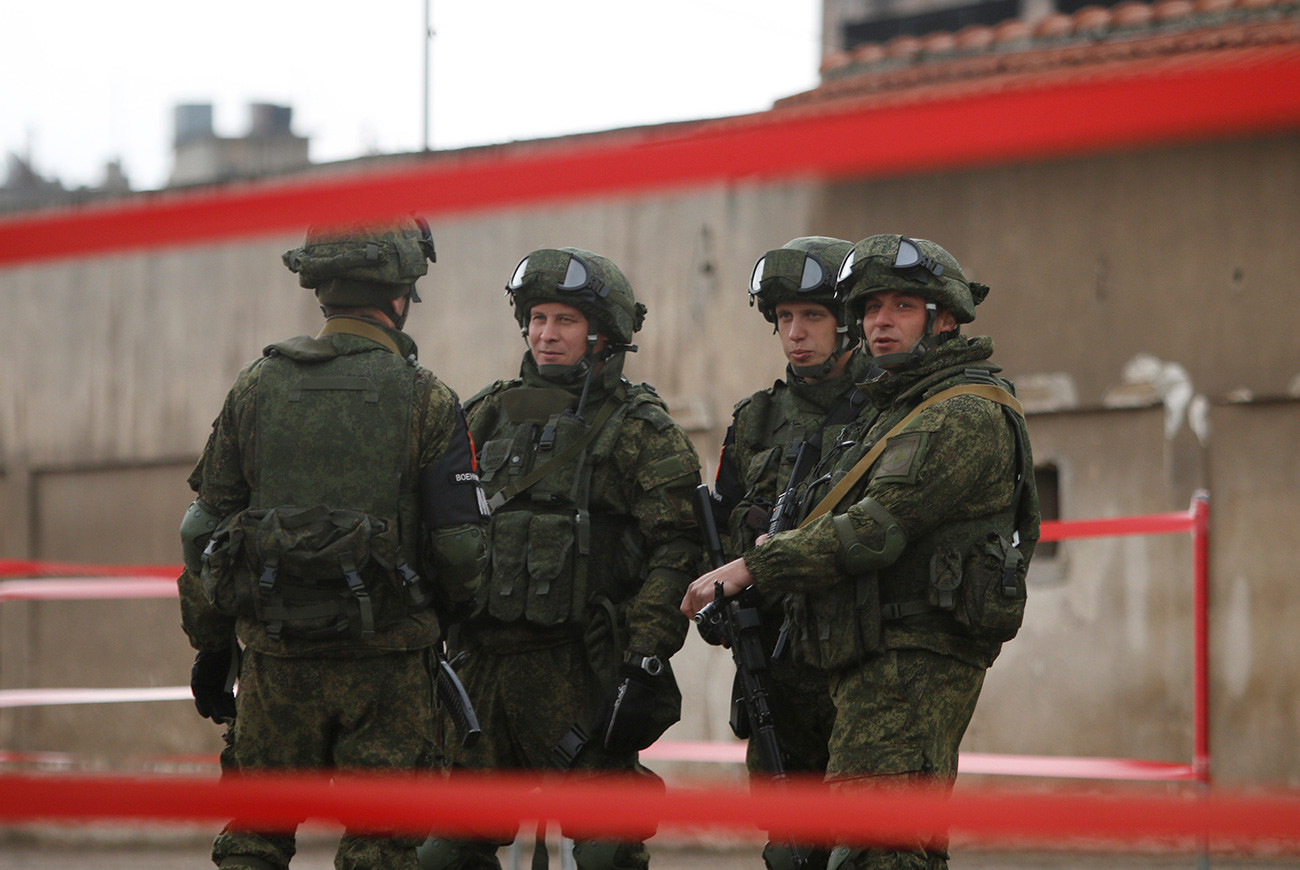 - Russian soldiers gather as rebel fighters and their families evacuate the besieged Waer district in the central Syrian city of Homs, after an agreement reached between rebels and Syria's army, Syria March 18, 2017.
Omar Sanadiki/Reuters
You won't be able to buy Russia's brand new AK-12 or AK-15 machine guns, but you'll get a taste of what it's like to be a soldier.
You'll also be able to wear Russian portyanki (special foot wraps once worn by the army).
How about getting your hands on an "army issue" golden iPad mini in a box made of red wood?
Maybe a silk scarf embroidered with military symbols is more to your liking, perhaps as a gift to your girlfriend or wife - or for men in touch with their feminine sides?
In the very near future, "Army of Russia" will present its new collection: "Autumn-winter 2018." According to them, all on sale will touch upon the campaign in Syria and the efforts of soldiers fighting terrorists in the Middle East...
If using any of Russia Beyond's content, partly or in full, always provide an active hyperlink to the original material.