200 years since Karl Marx's birthday: Do Russians care?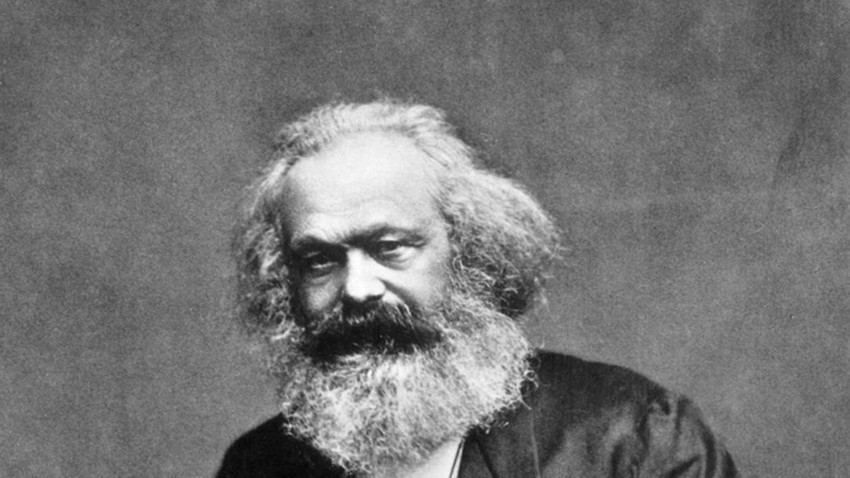 Russia has a street named after Karl Marx in almost every city
Public Domain
The German philosopher and economist was one of the key figures for Soviet science and ideology. But is he relevant for contemporary Russians?
"30 years ago a committee would have been organized with a Politburo member chairmanship, and local party cells would have been sent instructions on how one should make notes of the works of Marxism's founders. By that date movies would have been shot, radio programs would have been made…" This is how former Russian minister of culture Mikhail Shvydkoi imagined the anniversary of Karl Marx's birthday if Gorbachev's perestroika and consequent events had not taken place in Russia.
'Marx tuning in his grave'
"Now it's all different," he says, and it would be hard to disagree with the former official. This year's program of celebration of Marx's anniversary looks pretty modest. There is going to be an exhibition in one of Moscow's museums and a couple of conferences. There is also going to be some activity in Kazan University. Students are organizing "Marx Fest" involving a rap battle and a "Find Marx's capital" quest - a reference to Marx's principle work.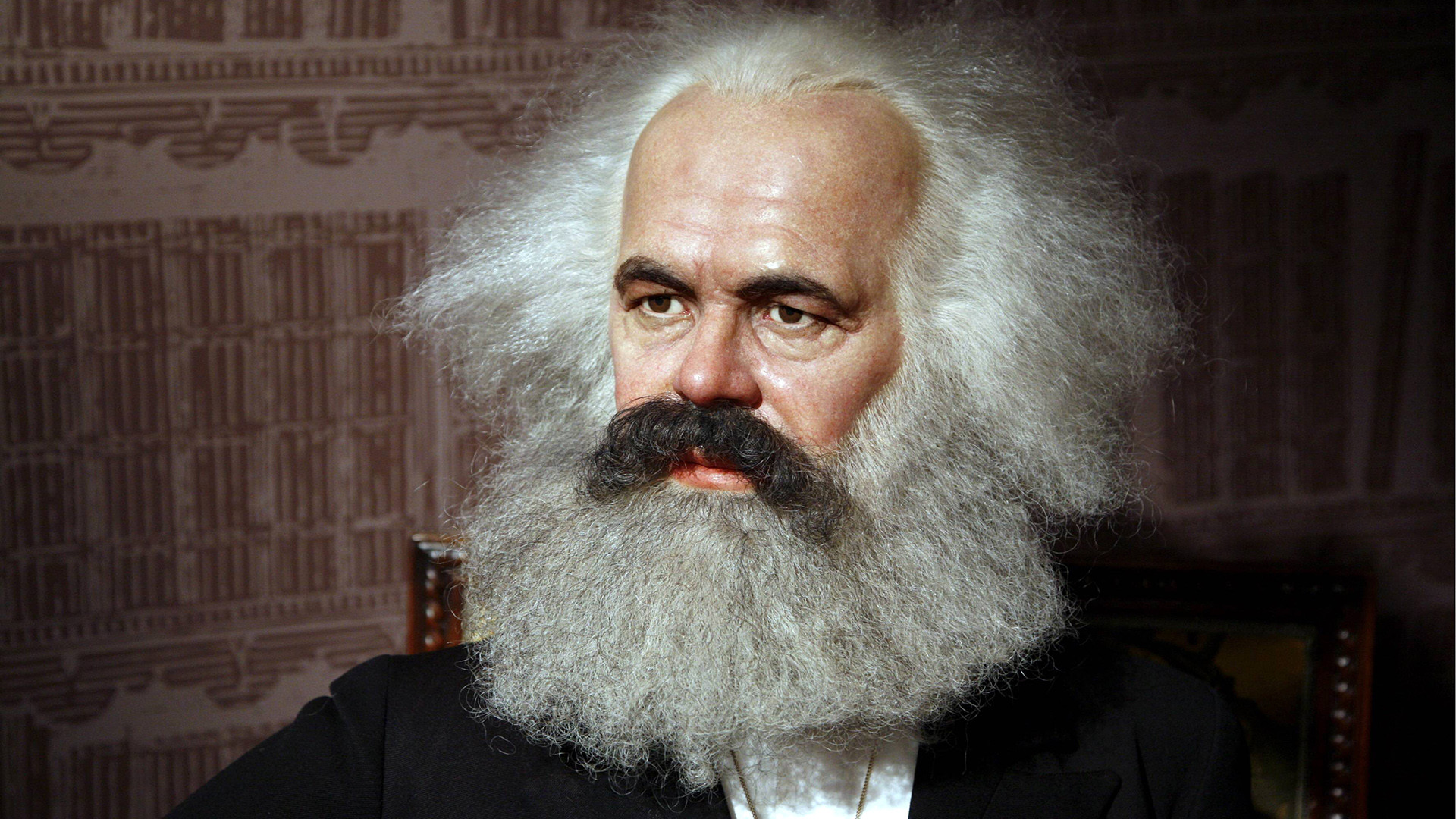 It doesn't seem like much of a fuss for a county that has a street named after the philosopher in almost every city (here's a list of such streets) and even a town named after him on the Volga River some 800 km away from Moscow. Moreover, people abroad still tend to associate Russia with Karl Marx despite 30 years of painful transition from socialism to capitalism. At least, this seems to be the case with the UK's ambassador to United Nations, Karen Pierce. In remarks made during recent Security Council hearings on Syria she mentioned the German philosopher: "I think he must be turning in his grave to see what the country founded on many of his precepts is doing in the name of supporting Syria."
Marx on four elephants
One might argue that it's no wonder some people easily write off 30 years of Russia's recent history like Peirce did it. In the end, the scale of Marx' presence in the USSR was indeed remarkable. Karl Marx was omnipresent in the country, starting from the Bolshevik revolution of 1917.
Right after the revolution Vladimir Lenin introduced his plan of "Monumental Propaganda" - in other words setting up multiple monuments to great revolutionaries and social thinkers. The monuments "to the greatest figures of the revolution – Karl Marx and Friedrich Engels" were to be erected on a priority basis.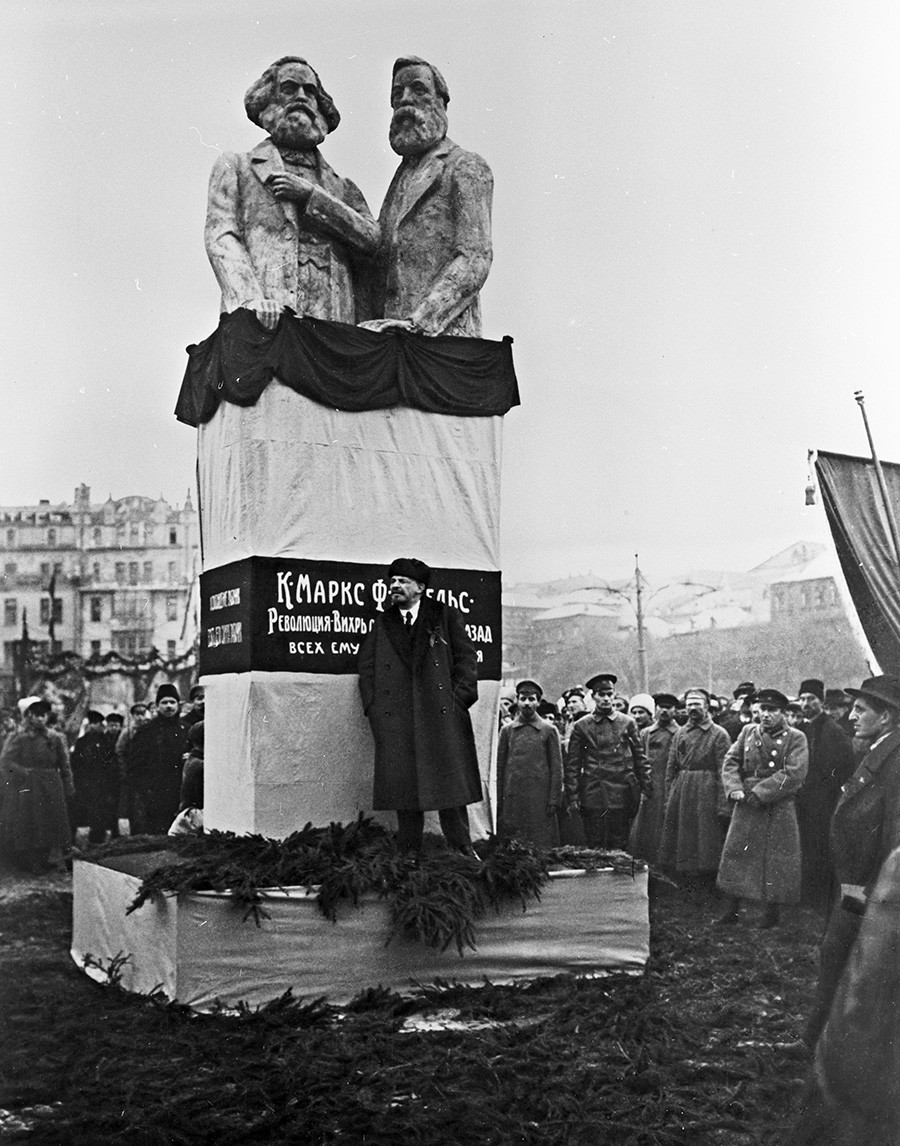 Vladimir Lenin at the unveiling of a temporary monument to Karl Marx and Friedrich Engels in the center of Moscow
Sputnik
The first one made of gypsum was erected in front of Smolny Palace in Petrograd, where the Bolshevik headquarters were during the October Revolution. The monument was ready by the first anniversary of the revolution in November 1918. It was the world's first monument to Marx and it was designed in a traditional manner:
Another Marx monument, in Simbirsk (now Ulyanovsk, where Lenin was born), was conceived differently. This time around Marx is chiseled in black marble. They say he looks like the legendary Prometheus – who is breaking his shackles and bringing freedom to himself and others. On the back of the monument Marx's famous words are engraved: "The ideas that are taken by the masses become the greatest driving winning force."
There were also several amusing suggestions of Marx's image offered by artists, many of whom enthusiastically supported the revolution and wanted to serve its ideals in a futuristic and modernistic manner. These included an idea to portray Marx in the form of a "dynamic composition of cubes" – and also to put the German philosopher on four elephants.
Joking about Marx
Probably, the most famous Soviet monument to Marx, the one in the very center of Moscow close to Red Square, wasn't erected until 1961. Although the creators of the statue were awarded the Lenin Prize, some Muscovites bitterly labeled it "a fridge with a beard."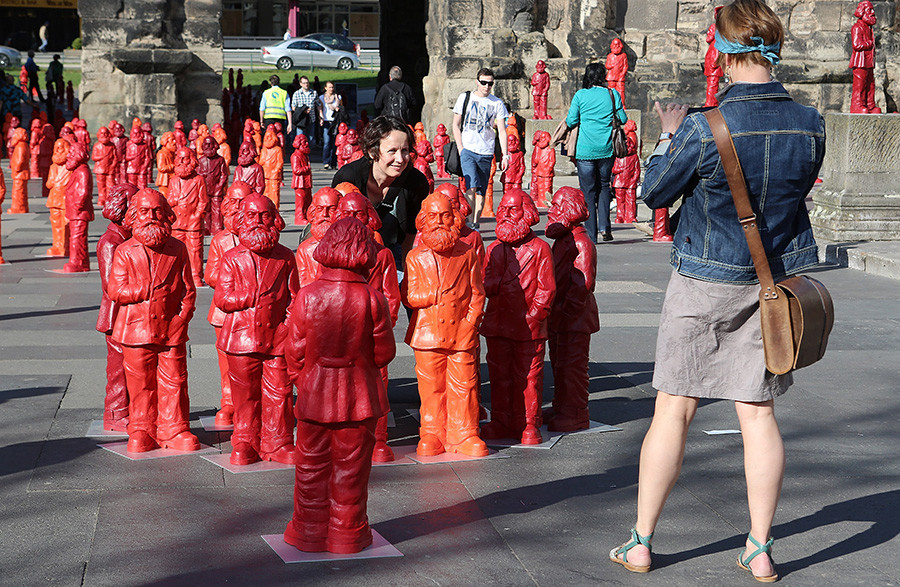 Visitors take photos with some of the 500, one meter tall statues of German political thinker Karl Marx on display on May 5, 2013 in Trier, Germany
Getty Images
It seems like Marx's beard was his most iconic feature for many in the USSR. There was a popular joke at the time. "There was a street cleaner whose appearance remarkably resembled that of Marx. His bosses felt uneasy about this because it looked like the great philosopher was sweeping streets with a broom. So, they told him to shave off his beard. 'I can of course shave my beard off, but what about my great bright mind?' retorted the lookalike."
Marxism is not popular
The majority of contemporary Russians seem to be pretty indifferent towards Marx and Marxism. They definitely do not consider him one of the founders of modern Russia. The all-Russian survey that was devoted to the figure of the German philosopher demonstrated that the majority recognized Marx's name but almost 70 percent of respondents said that they were indifferent to his teaching. The survey (it is the most recent of its kind) was carried out more than 10 years ago.
According to Shvydkoi, this situation mainly derives from the fact that Russians still cannot make up their minds about the events of the Bolshevik revolution and the assessment of the Soviet period, and do not know how to relate to it.
Read here about Peter Kropotkin, the father of Russian anarchism.
If using any of Russia Beyond's content, partly or in full, always provide an active hyperlink to the original material.