Cat helps Russian bailiffs find his debt-burdened owner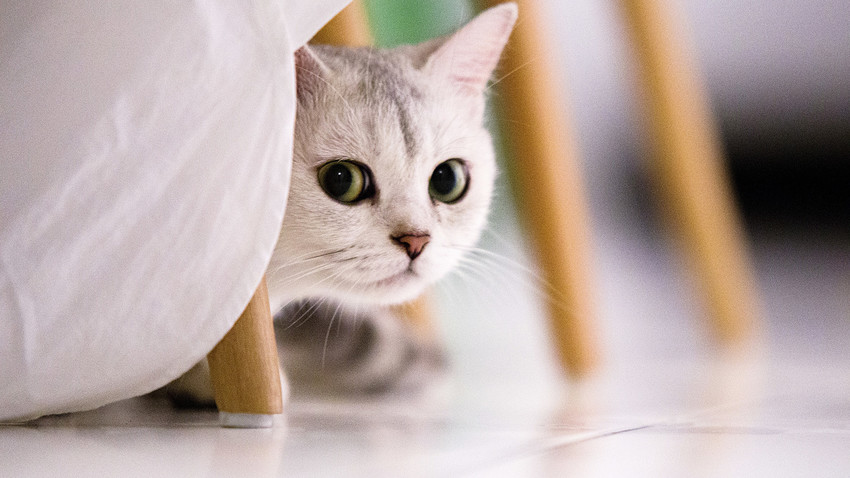 Be careful with your secrets - your cat may know them way too well.
Getty Images
One cunning man from Veliky Novgorod (500 km north-west of Moscow), uneager to pay his alimony, almost escaped the bailiffs who came for him – but was "betrayed" by his own cat. However, it seems unlikely that the poor animal was trying to rat his master out; He was just bad at playing it cool..
As officials reported on their web-site, bailiffs visited debtor ("citizen K.")'s apartment to remind him that he owes his ex-wife around 800 000 rubles ($12 800) in child support. He had previously been detained twice, and even had a criminal investigation opened against him.
However, this time, his roommate said that K. was not home, inviting the bailiffs in to search for him themselves.
You can run but you can't hide
Indeed, the apartment seemed empty… except for the cat, who "attracted bailiffs' attention by staring under the coach fixedly, and even with touch of surprise." As you might imagine, it's easy to look surprised when your master is sprawling under the coach desperately trying to hide.
The cat remained silent – but the bailiffs understood everything and made K. climb out from under the sofa, drawing up yet another report on his nonpayment. It's unclear whether he will finally pay his alimony debt, but the cat turned out to be definitely more law-abiding than his master.
And to think people used to joke, "A dog can be man's best friend, but a cat never tells the police where you're hiding your weed"! As it turns it out, cats are also capable of collaborating with the authorities – albeit perhaps inadvertently.
Cats are powerful animals in Russia indeed. Just check out this story about a cat "with magic powers"!
If using any of Russia Beyond's content, partly or in full, always provide an active hyperlink to the original material.