Surprised by Russia: Love, respect, and money for foreign football stars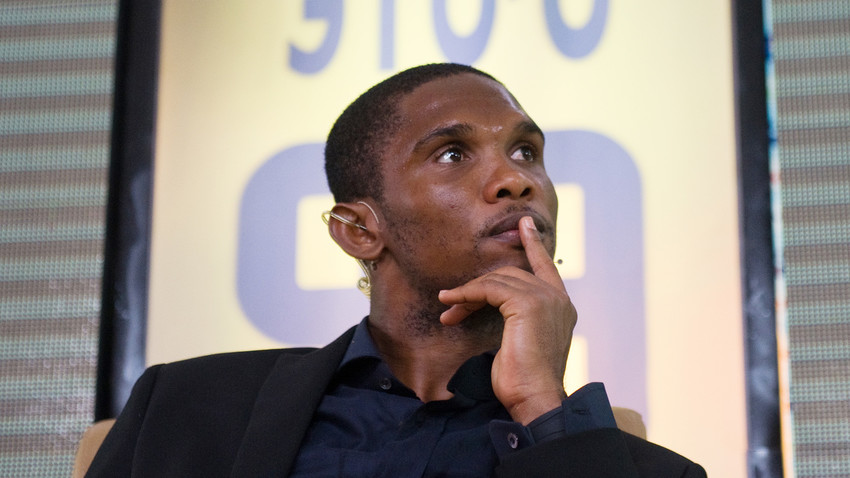 A number of international football stars are nostalgic about time they spent at Russian football clubs. Some even regard the experience as the best time of their lives.
"We led a beautiful life there, we were happy! It was the happiest period in my life, seriously!" This is how Samuel Eto'o, one of the best football players of the past decade, described his feelings about the time he spent playing for the Anzhi Makhachkala club from Dagestan, a region in southern Russia.
This was in 2011, when Suleiman Kerimov, a Russian billionaire of Caucasian origin, tried to form a dream team at a relatively unknown Dagestani club by pouring in lots of money. He probably had in mind something like what Roman Abramovich had done with Chelsea several years before. The first important acquisition was Roberto Carlos, a world champion team member from Brazil's 2002 national team and the Golden Foot award winner of 2008.
'A Dagestani in the mirror'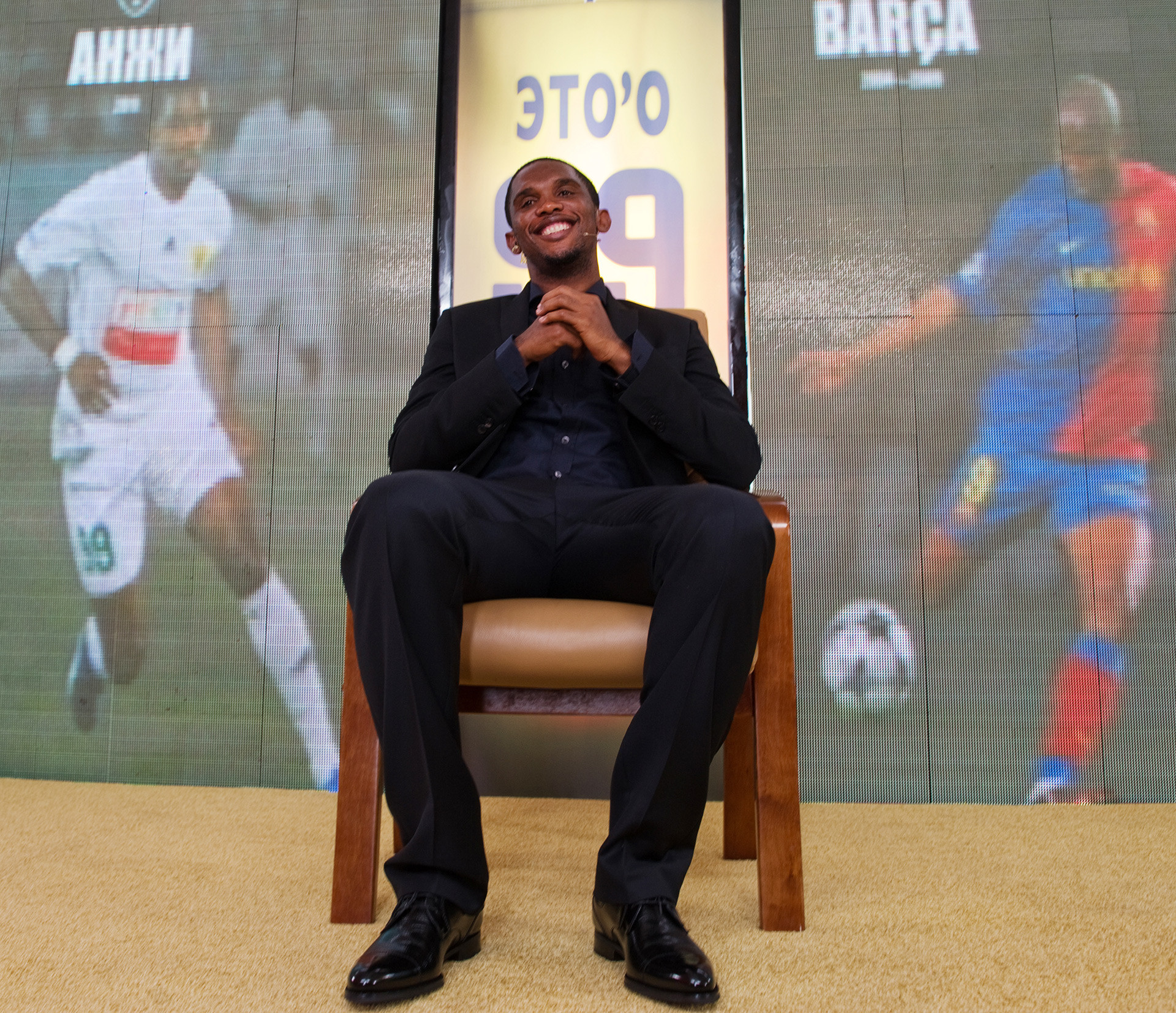 As he revealed later, Kerimov approached him and placed some pieces of paper with names written on them on the table. The names were Neymar, Messi and Eto'o, some of the best players in the world. Kerimov's offer turned out to be especially attractive for the Cameroonian player Samuel Eto'o, also a Golden Foot winner, who played for Inter at the time.
And so it was that in Aug. 2011 Eto'o found himself in Dagestan's capital Makhachkala, a modest city with some 600,000 residents. Kerimov also brought onboard Anzhi Yury Zhirkov from Chelsea, a goalkeeper from the Russian national team and some other energetic players. Dutch specialist Guus Hiddink, who led Russia to win bronze in the Euro-2008, became the team's head coach.
In 2013, Kerimov's investments started to yield fruit. For the first time in its history, the club placed third in the national championship and became a finalist in that year's Russian Cup. While the team did not win a main trophy, it did come close.
Eto'o said in one interview that his time in Dagestan was "something unforgettable for him" (interview in Russian). "Every time we came back to Makhachkala, it was a moment of true happiness! When we played there, life in the city simply stopped! ... It was fantastic!" The football star his experience was good not because of his high salary, but rather because, "I understand when some say that [you appreciate your time in Anzhi because] you were treated in a very special way. But no, this state of my soul was not created by money. People treated me not like a star–I was their friend, brother, a member of their community. Still to this day I see a Dagestani person daily…when I look at the mirror."
Beautiful Moscow and TV clichés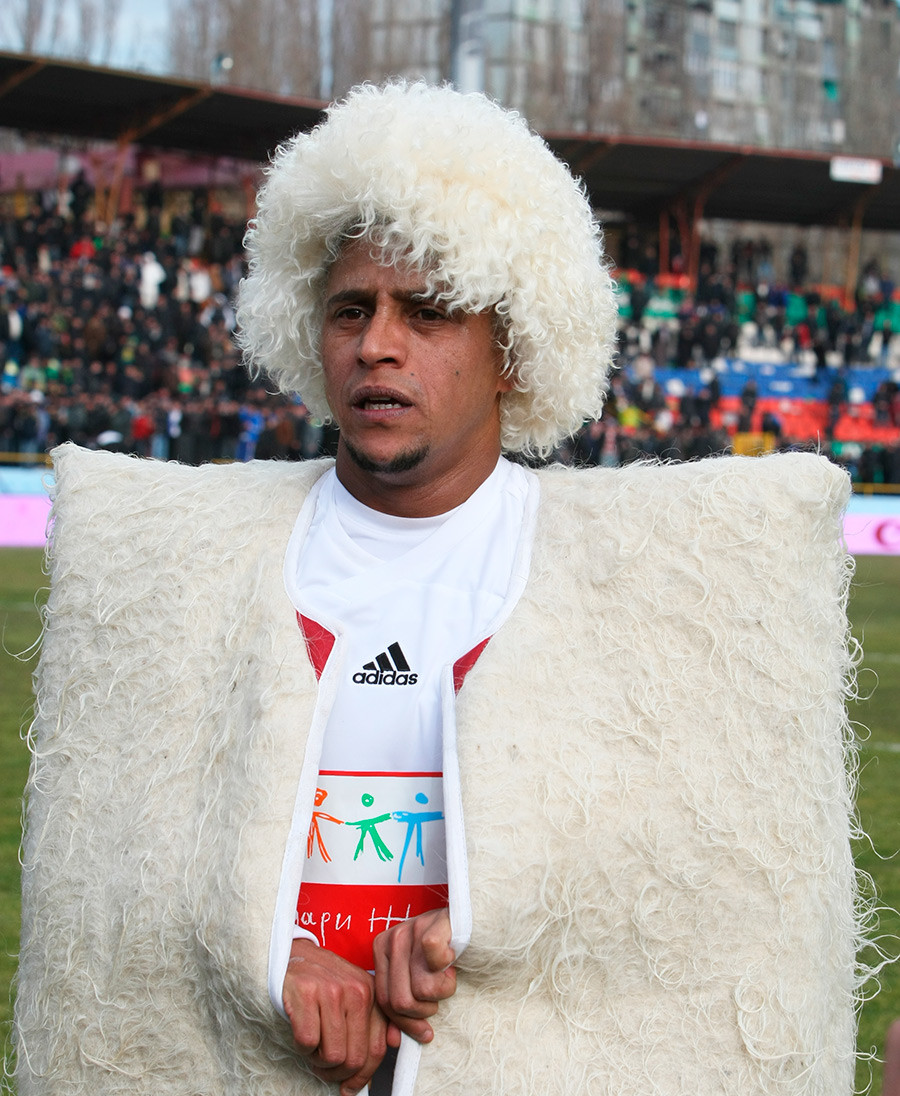 Roberto Carlos.
Said Tsarnaev/Sputnik
Eto'o liked it not only in Dagestan but in the Russian capital as well. In his view, people often assume Moscow is not an attractive city because of a number of widespread clichés. "When I tell skeptics that Moscow is one of the most beautiful cities in the world they cannot believe it, cannot understand this. Why? Because we live in the society where there are too many clichés and the television imposes its worldview on us."
Playing in Russia was also a good experience for Roberto Carlos, who calls his Anzhi period one of "the most pleasant in his career." In one interview he said that if he did not play for Brazil he would agree to receiving Russian citizenship and becoming the first black player on the Russian national team.
Unfortunately for Dagestani football though, by 2013 the club owner had already changed his strategy and stopped pumping in as much money. Anzhi lost its place in the Premiere League, and the success story of the dream-team was short-lived.
'Mentally Russian'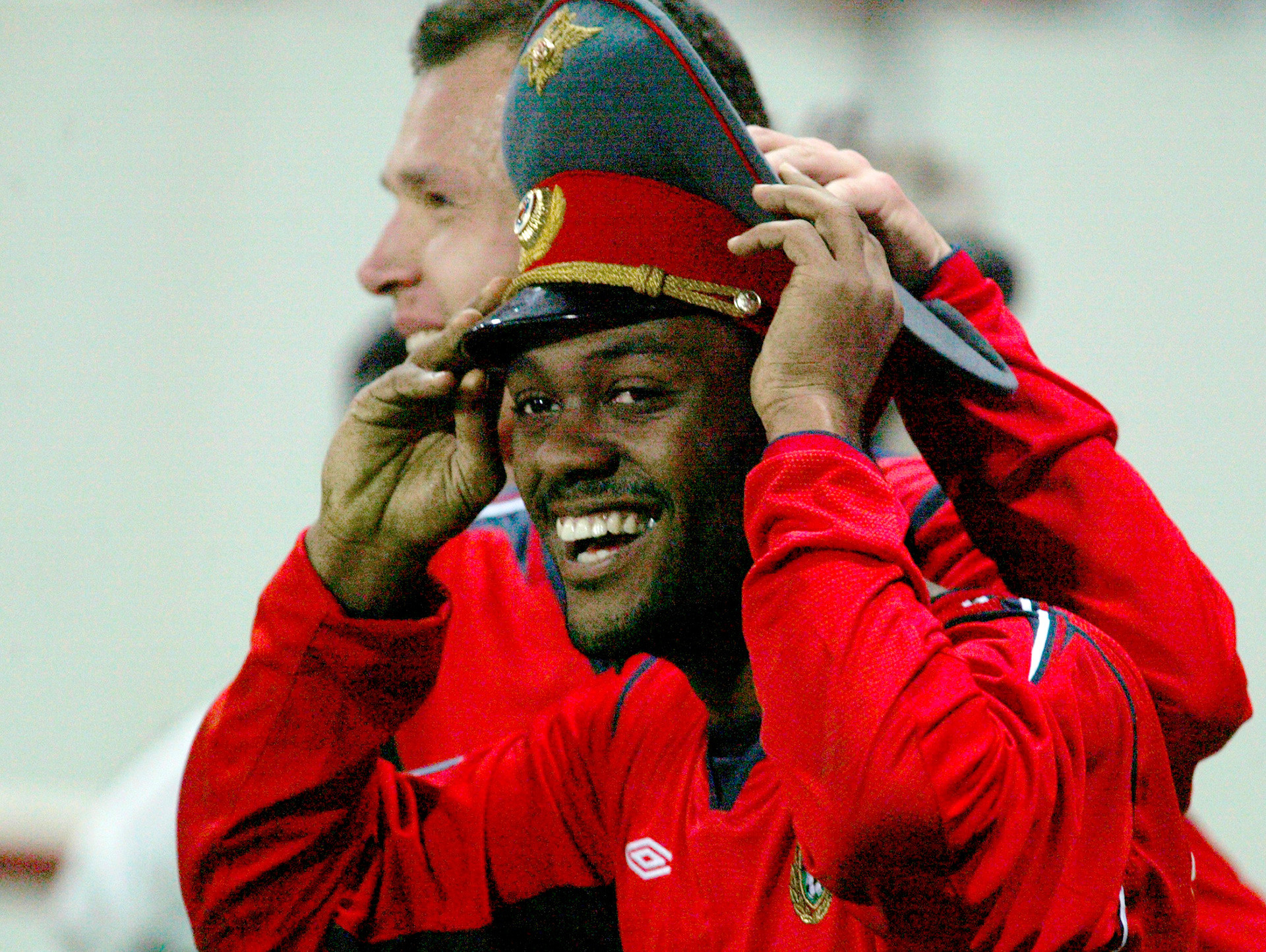 Vagner Love.
Alexander Cherny/Global Look Press
There was another famous Brazilian player who briefly toyed with the idea of becoming a Russian citizen. This was the vividly named Vagner Love. He began playing for CSKA Moscow when he was only 20 and went on to win 14 honors in eight years with the team. In the 2005 UEFA Cup Final, his goal sealed CSKA's victory. In the 2008-9 UEFA Cup, he was a top scorer. Love also played 20 games for the Brazilian national team, scoring four goals.
Love, who currently plays for Besiktas, called his CSKA period "probably the best in his career." "CSKA always remains in my heart," he said. One renowned Russian coach said that Love fit well into the Russian context because "in his mentality, he looked like a real Russian."
For Love, playing for a Russian club also meant receiving a huge amount of money. "I have never seen so much money," he said, hinting at a time when he considered leaving the Moscow club for a European team and its president made him a very generous offer to stay.
"When I came to Russia, I scored in three games and helped the club to enter the group stage of the Champions League tournament. Having come back to Moscow, there was a conversation about a bonus. I was shown a pack of money. I thought I would only get a part of it, but no–I signed the paper and received it all. I have never seen so much! I was shaking, and I did not know where to put it…Later, I bought a new house for my mum. I was very happy."
"I kept money in a bag at home. I did not know how to spend it…Scored the goal–got a bonus. The club gave me a car, an apartment. I had money for any whim… It seemed to me that Russia paid me as much as I deserved…" But Love says it was not just about money. "I felt there what love and respect are."
If using any of Russia Beyond's content, partly or in full, always provide an active hyperlink to the original material.