The BREATHTAKING 'Swan Lake' of Siberia in PHOTOS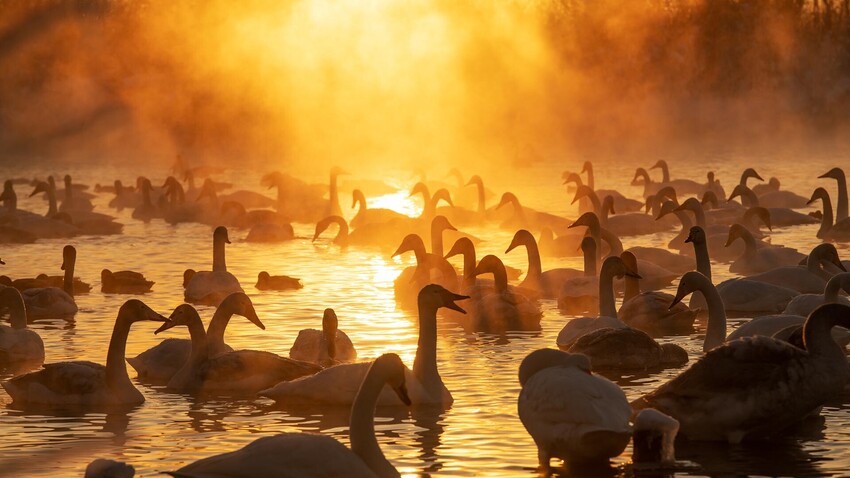 Swans usually fly south for their winter vacation, but hundreds of them actually prefer Siberia - one of the coldest regions in the northern hemisphere. But what could force them to do such a thing?
Each winter in Altai Region, you can witness a most unusual scene: amidst the frost-covered trees and crackling cold, a small island plays host to several hundred swans.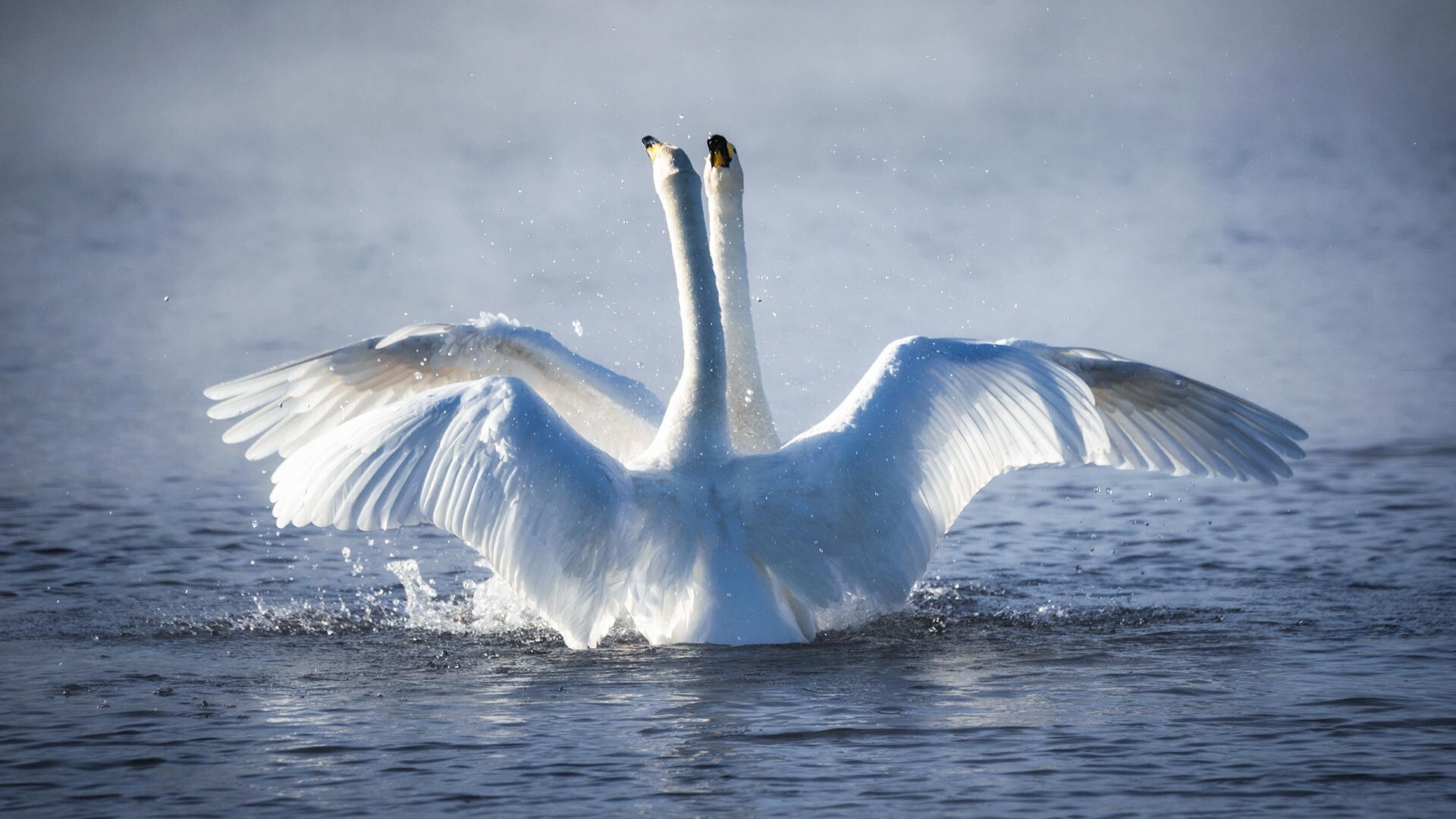 The birds gather there for winter, which is in itself strange. Lake Svetloe, about three kilometers from the village of Urazhaynoe, is in Siberia, which is famous for its ferocious winters. Due to the constant sounds of the howler swans (which have a characteristic honk), locals put 'Swan' in the title. Upwards of 500 of them make the trip there every November.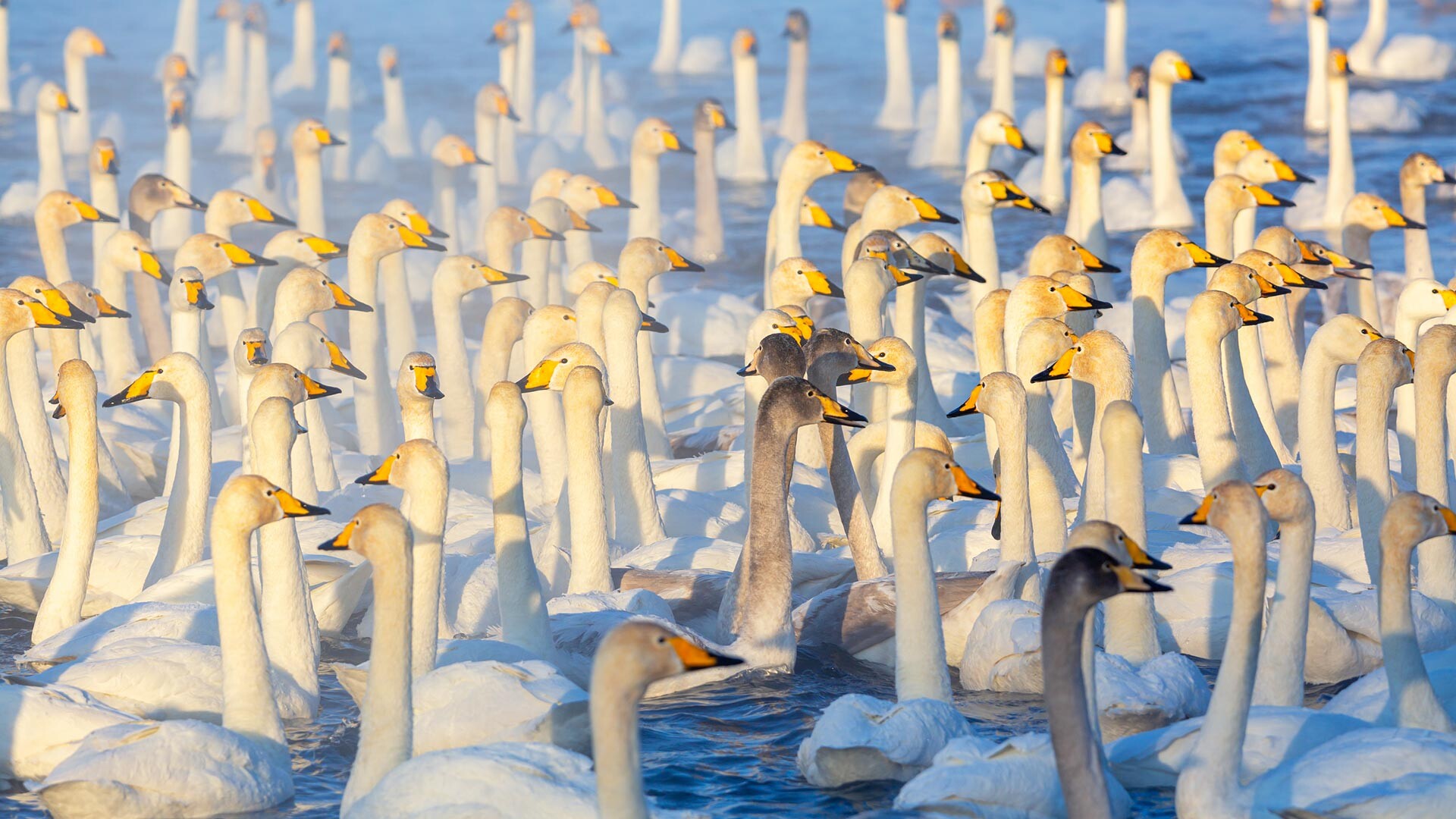 Legion Media
The lake itself isn't massive, only stretching to a kilometer in length, with a width of only 400 meters and a depth of just two. The water is so clear that the lake's official name is actually 'Svetloe' ('light').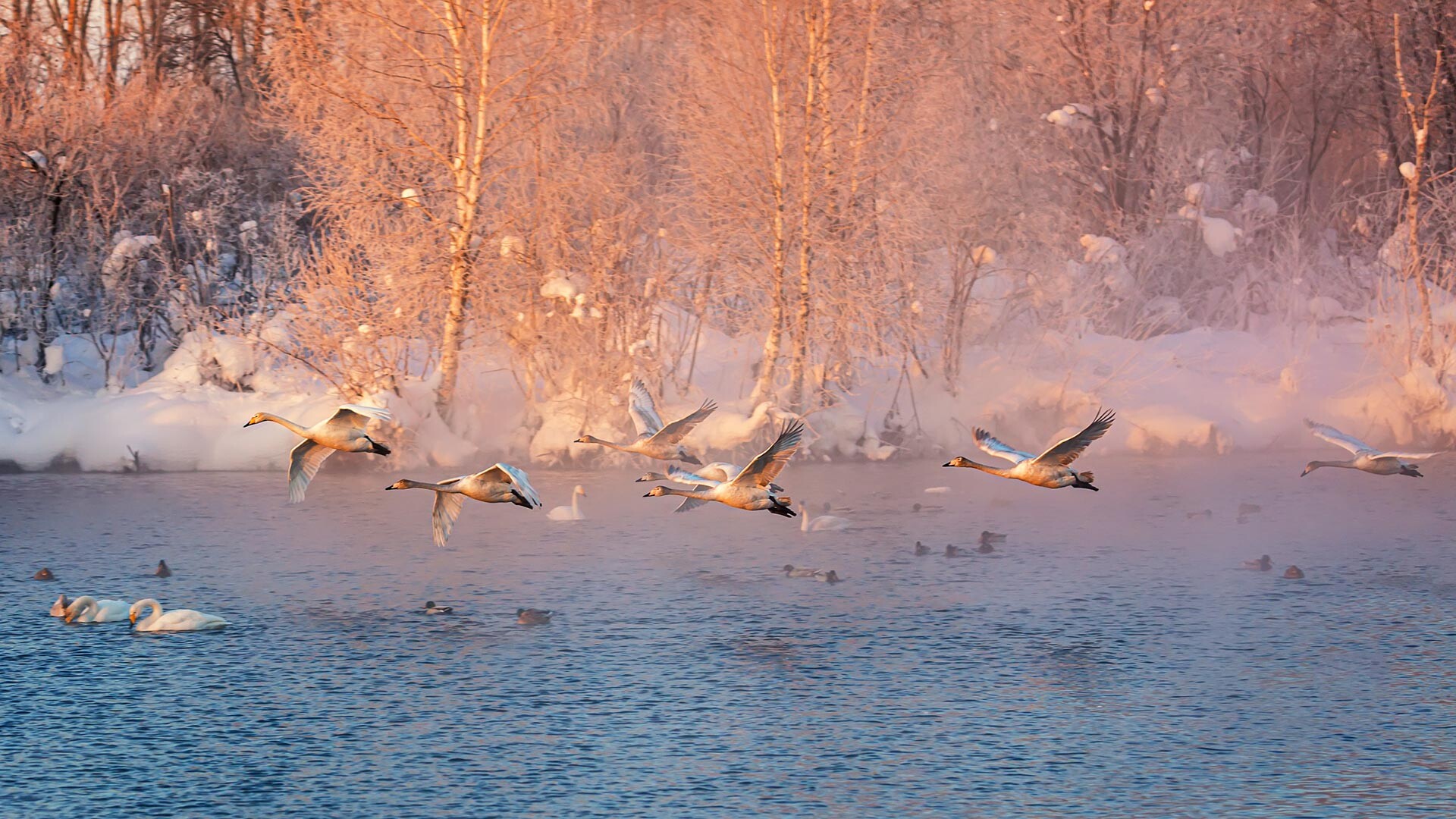 Legion Media
And it's a very special lake. While temperatures can plummet to -30°C all around, its surface does not freeze over, keeping at a constant +4°C. This is all down to the numerous hot springs located beneath.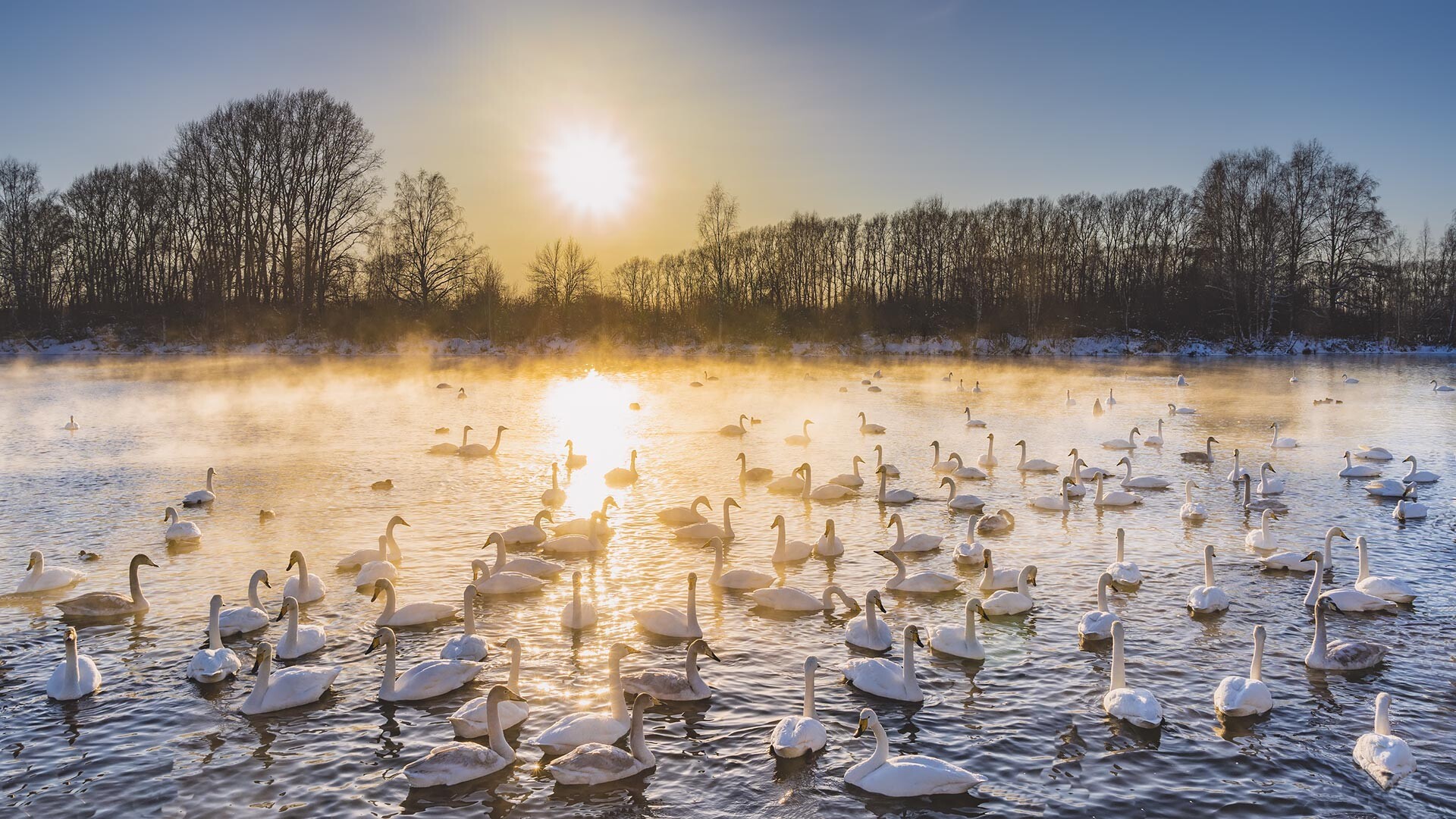 Legion Media
The first swans appeared in 1967 - there were only 15. But there's more every year. Ornithologists discovered that these particular swans spend summers in the Salekhard tundra in the North Pole. As soon northern lakes freeze over, they make their way south with their newborn offspring.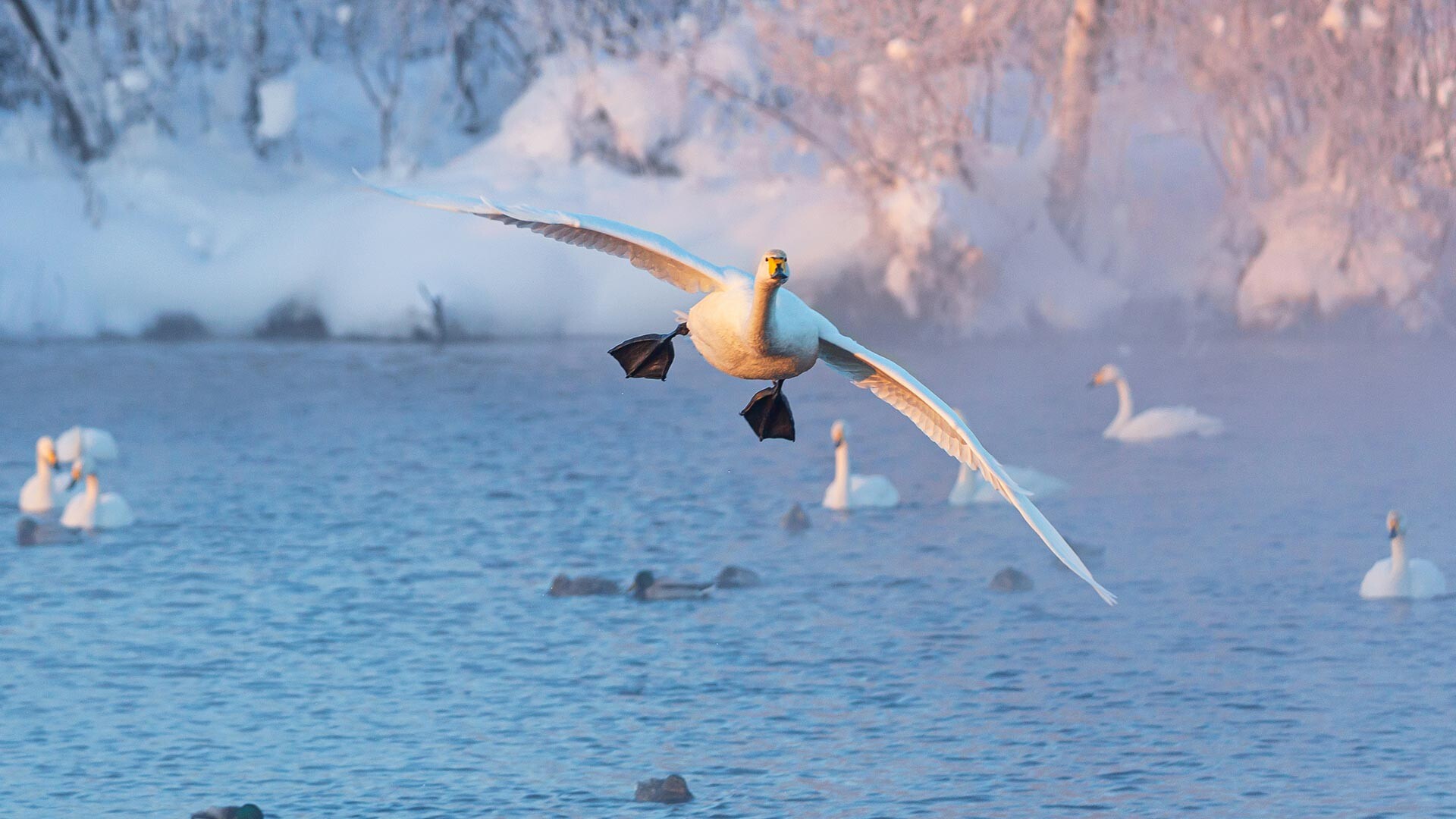 Legion Media
Aside from swans, the lake also becomes a winter refuge for several thousand ducks - which is why it's been turned into a nature reserve. All the bird species are fed and protected. Some 25 tons of grain and feed are consumed every season.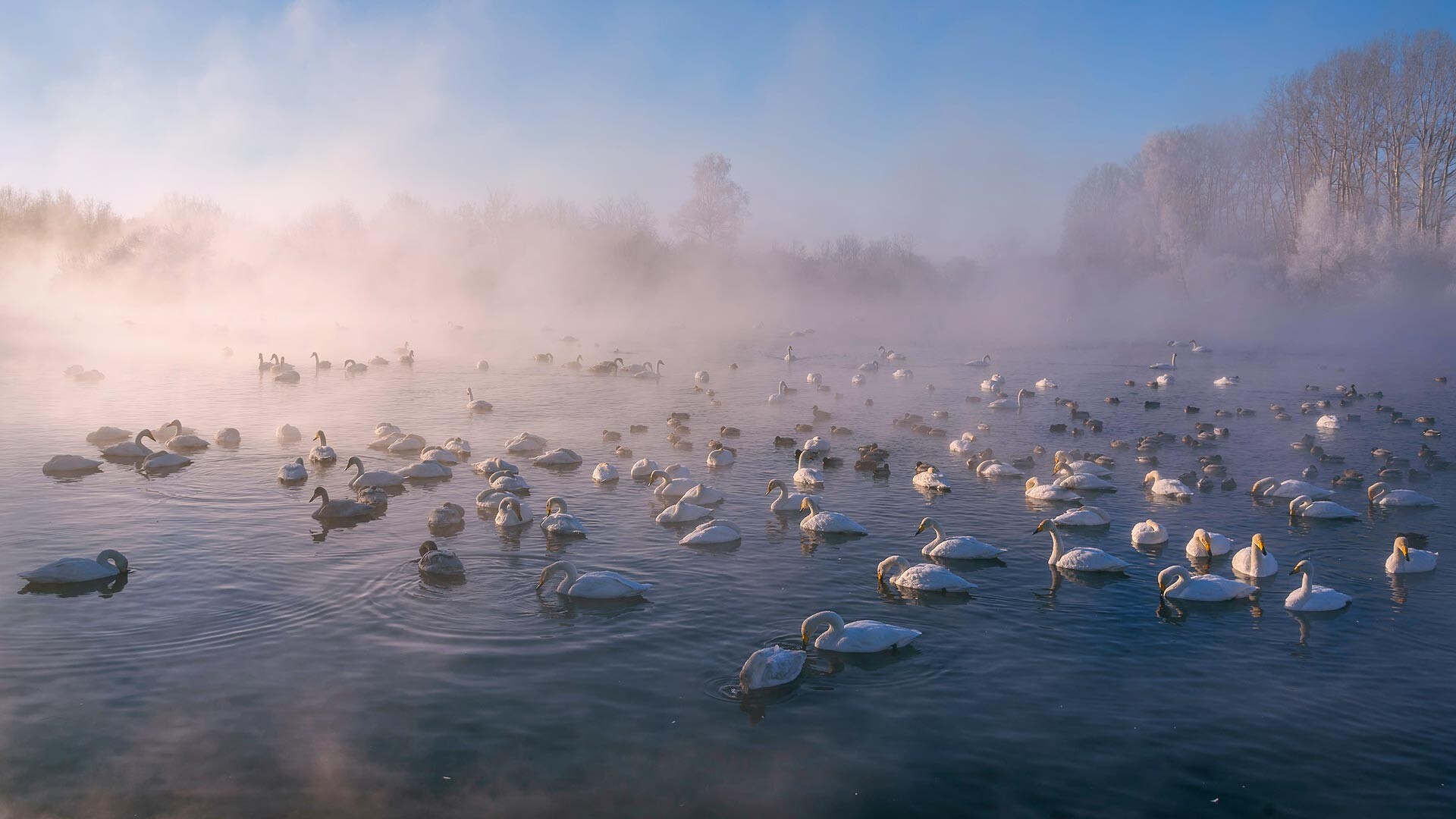 Legion Media
The location is very popular with tourists: the massive birds combine well with the winter landscape. That being said, the howling swans don't really like being disturbed.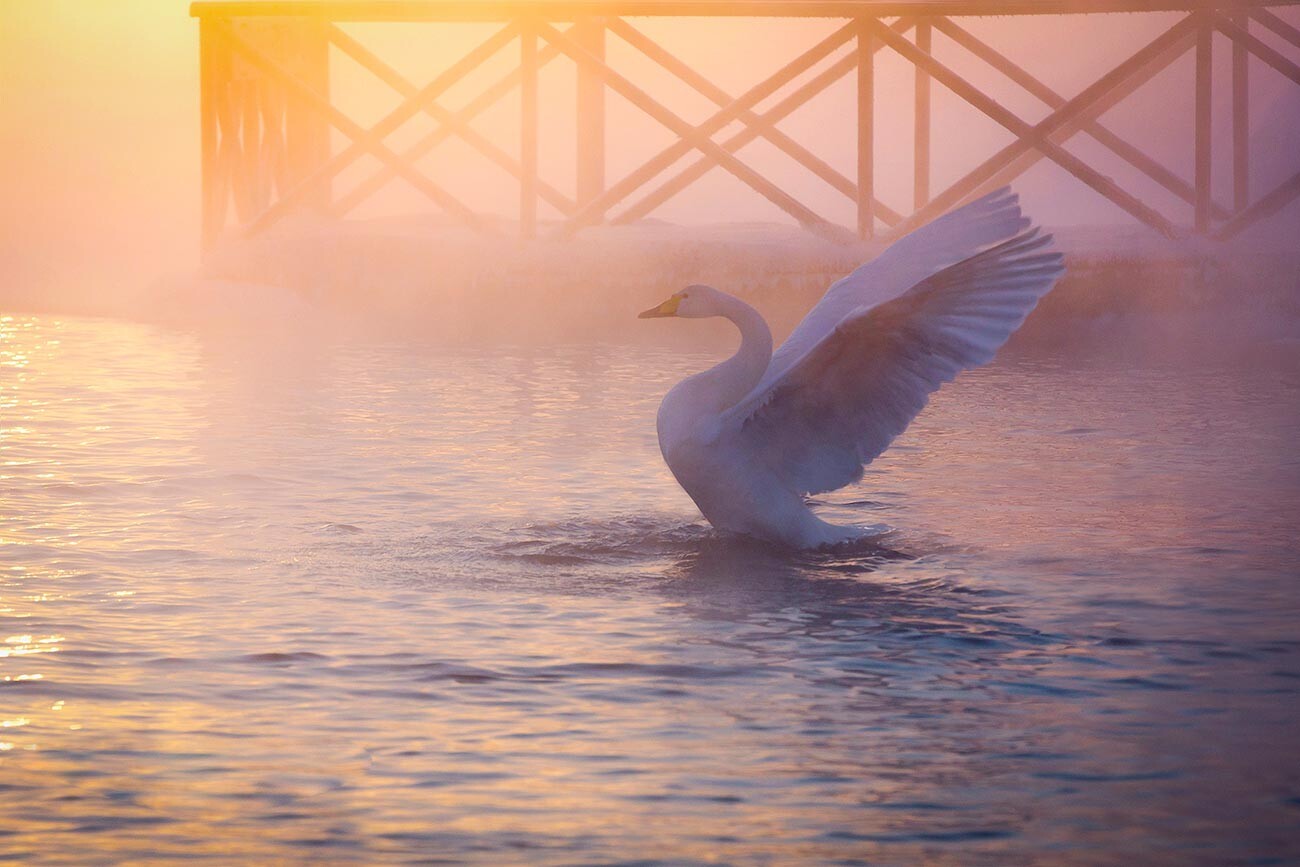 Legion Media
The reserve has a number of observation decks a safe distance from the birds. One of them is five meters in height and overlooks the entire lake.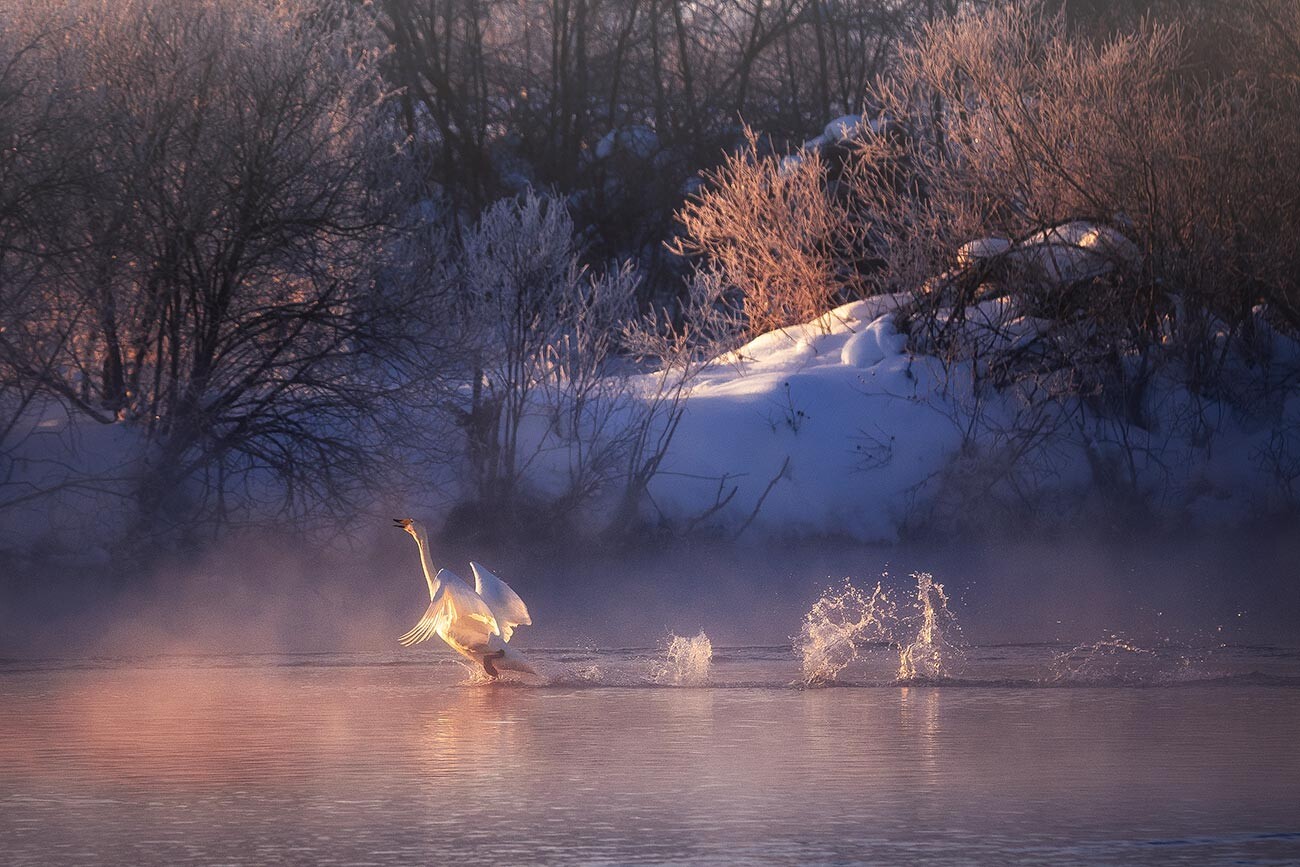 Legion Media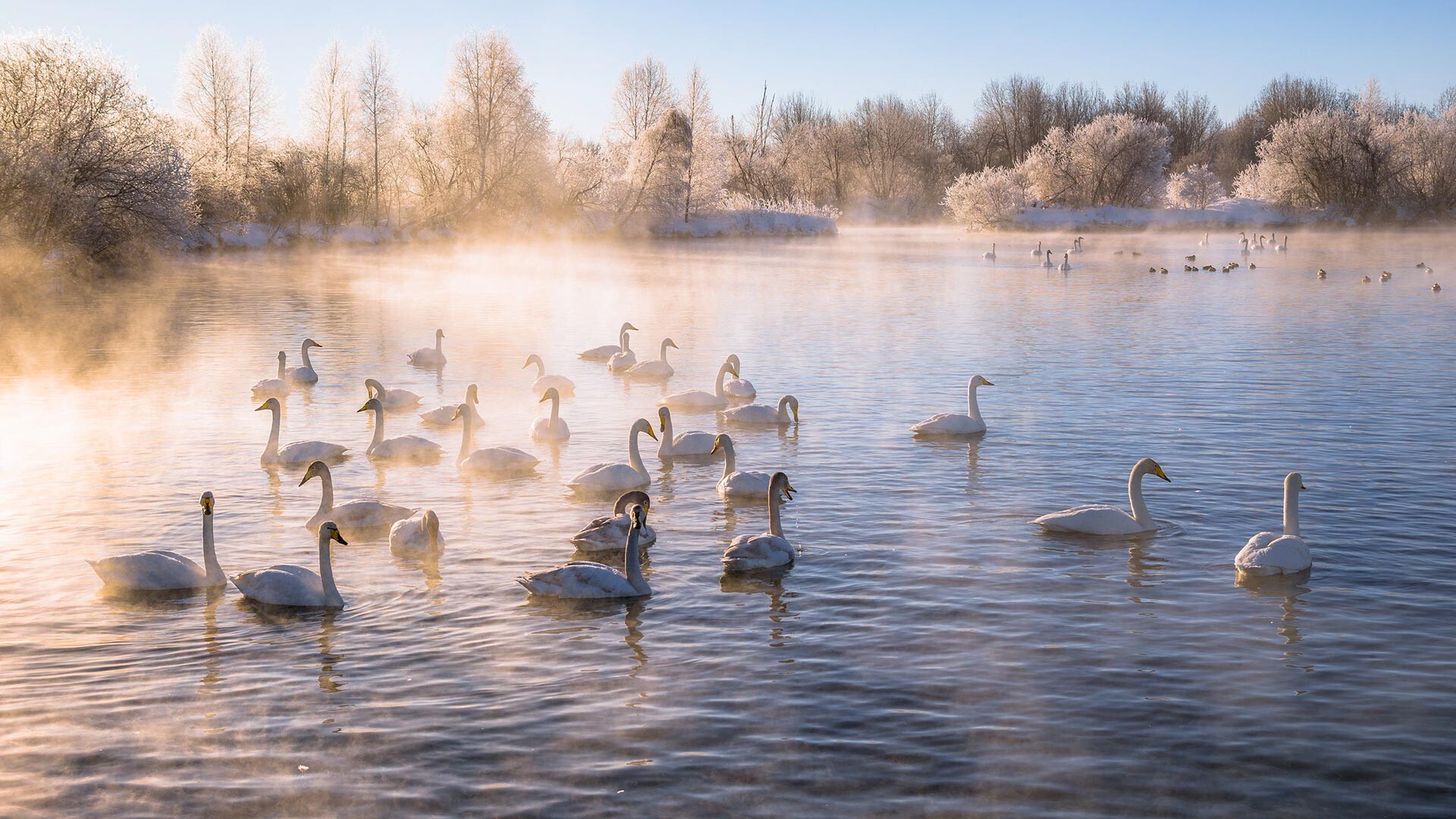 Legion Media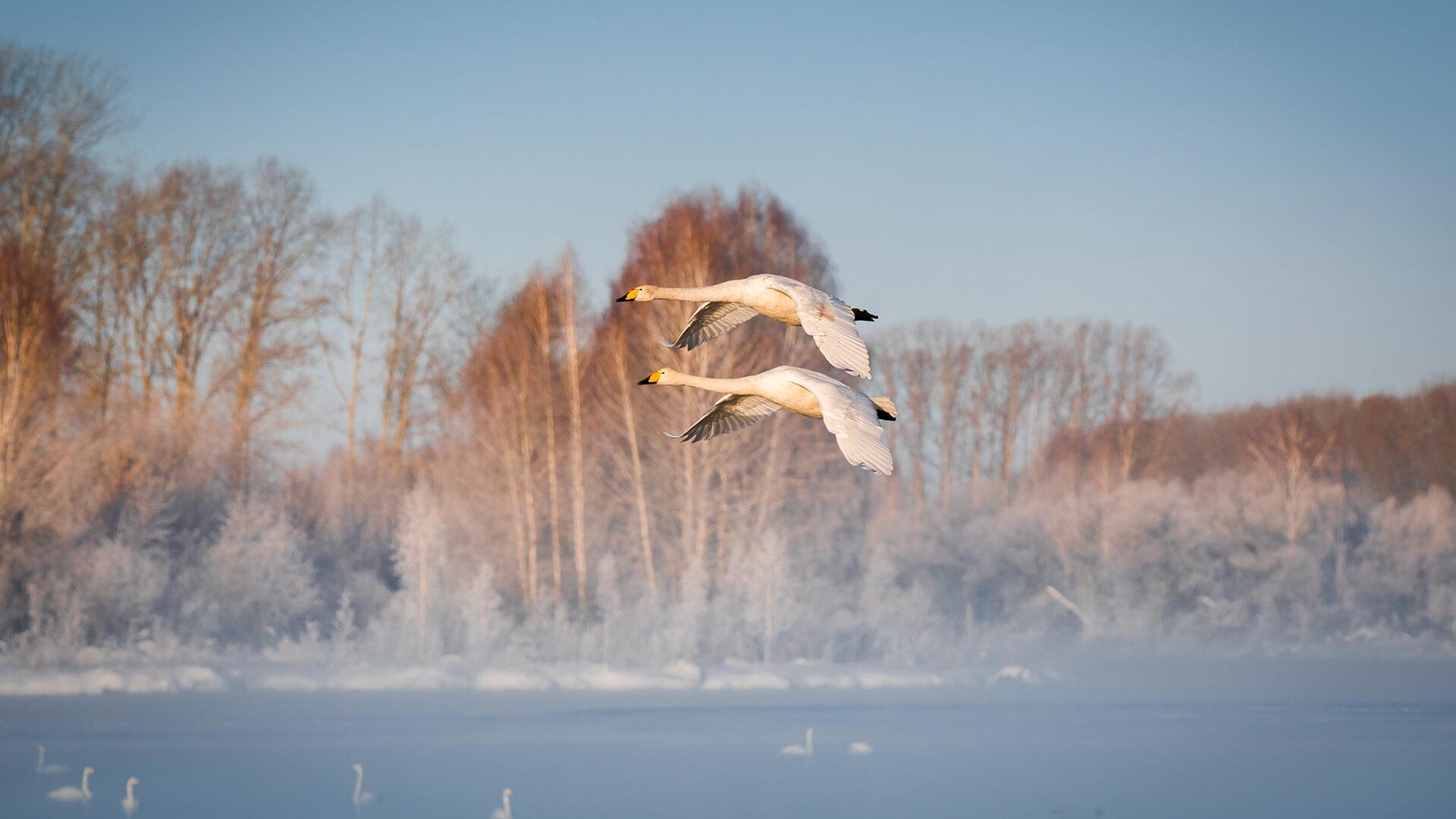 Legion Media
If using any of Russia Beyond's content, partly or in full, always provide an active hyperlink to the original material.