Who's 'Bentley Girl' & how a Russian girl became a global meme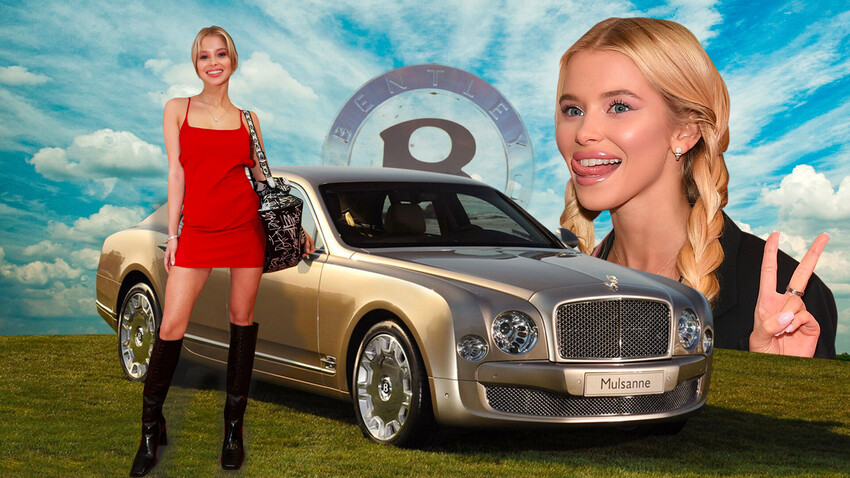 Russia Beyond (Photo: AP; Getty Images; Sergei Karpukhin/TASS; Ekaterina Chesnokova/Sputnik)
With a soulful voice, Alla Bruletova says the word 'Bentley' and touches a car. That's basically the whole ad, which, nonetheless, had a much larger reach than initially anticipated.
Who is Bentley Girl?
Russian blogger and model Alla Bruletova starred in a commercial with a Bentley Mulsanne for a dealer center. However, it wasn't your regular car advertisement that everyone is used to: they decided to film it in the style of an ASMR-video – those are videos where people make quiet sounds on purpose, as if right in the viewer's ear, with the goal of evoking pleasant sensations. Unexpectedly for everyone, the ad with Bruletova went viral.
Alla is a 24-year-old model and actress from the city of Ivanovo. She began building her career in the model business at 15 years old, when she starred in a commercial for knitwear manufactured in her native city.
Having graduated from school, she moved to Moscow and continued to star in clothing brand commercials. Along with that, she decided to start blogs on YouTube and TikTok.
A meme that got out of control
In the viral video, Alla, wearing a short black dress, lightly taps various car parts with her fingernails and says the word 'Bentley' with a soulful, silent voice. The viewers found this video so funny that social networks spawned parodies of the ad; Alla herself became a global meme.
Now car enthusiasts from all around the world create 'reviews' of tractors, tanks, and their favorite Zaporozhets cars, imitating Bruletova's mannerisms. TikTok and YouTube even got hashtags #ASMRBently and #BentlyGirl – with them, you can watch the most popular parodies.
Bentley is, first and foremost, compared with other cars. Both with foreign ones:
And with Soviet classics:
There are also those who compared this business class car with more exotic vehicles, like military SUVs and a German World War II tank.
Videos have also appeared with means of transportation that are not used by a lot of people:
If using any of Russia Beyond's content, partly or in full, always provide an active hyperlink to the original material.