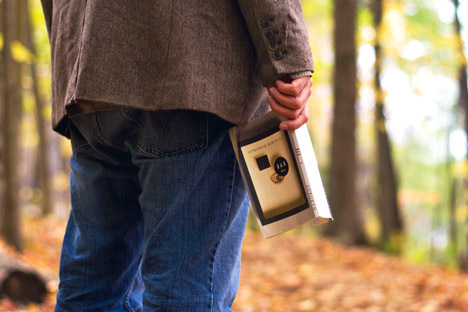 Russia's émigré writers to present the country's literature in New York. Source: flickr.com / nwhite1
Alexander Genis was born in Ryazan in 1953. He immigrated to the United States in 1977. "My choice of America was kind of random, however it might sound," Genis said. "I didn't know anything about the country except Hemingway and Faulkner."
But he knew he wanted to get out of the U.S.S.R., he said, and he knew he wanted to devote his life to Russian literature. Shortly after coming to New York, Genis befriended fellow émigrés Joseph Brodsky and Sergei Dovlatov. Since then, he has written more than a dozen books that are bestsellers in Russia and has hosted his weekly radio show in Russian on Radio Free Europe/Radio Liberty for twenty-seven years. The author is also a a contributor to the independent newspaper Novaya Gazeta, where he covers stories like the punk band Pussy Riot, now in prison after playing an anti-Putin prayer in the national cathederal.

"My main concern lately is that the political situation in Russia repeats itself," he said. "Currently, the situation [in Russia] is similar to what we've been through in the 60s, then in the 90s, and now, it seems, again."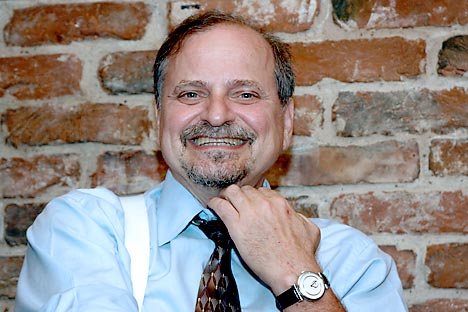 Alexander Genis. Source: ITAR-TASS
During the last decades of the Soviet Union, dissident writers, actors, and other cultural and intellectual figures such as poets Yevgeniy Yevtushenko and Andrey Voznesensky became opposition leaders. Genis said that seeing people like Dmitry Bykov, Leonid Parfenov and Boris Akunin do the same thing makes him sad. "It's scary too, because Perestroika didn't change much," he added. "Intellectuals went into politics, then the initiative was seized and very different people got the power. Now we see what it led to."

He does appreciate the work of his peers Vladimir Sorokin and Victor Pelevin, who he believes are the most important contemporary Russian authors. "It's very interesting to see Sorokin, who at the beginning of his career was a conceptualist, who used words as colors, now become very politicized. His 'Day of the Oprichnik' is very strong, and has come true, if we look at what's going on in Russia now."
Yuri Miloslavsky of Kharkov came to the United States in 1973 to study at the UNiversity of Michigan. His doctoral thesis examined cultural and stylistic nuances of Pushkin's private correspondence. Miloslavsky is a poet, journalist and literary historian. Currently he is writing two novels that are slated to be published soon. "They both unfold in the U.S. and they both deal with intriguing subjects for me, such as Russian-Americans," the writer said. "It doesn't mean the novels will be socially or politically charged, one of them is historical and another one is a romance-adventure story." Miloslavsky said he is captivated by the American heartland as well as the expanse of the North American continent.

"Not many people remember now, that for the first 125-130 yeears of the United States, Russia was their key ally and a partner," Miloslavsky recalled. "Russian Tsar Alexander I and our greatest, in my opinion, President Thomas Jefferson were friends and they had an intimate correspondence. Later the best American poets praised Russia's Alexander II in their poems. And it was Alexander II who supported the American Revolution with a Russian fleet, which was crucial at that point. So I believe that we'll get our relationship back to that level."

Still, the dual existence of Russian Americans, their lives and their perception of themselves, is his favorite topic. "I'm worried that I've not written much in my life, that's why I'm writing both novels almost at the same time, and they both are about Russian Americans."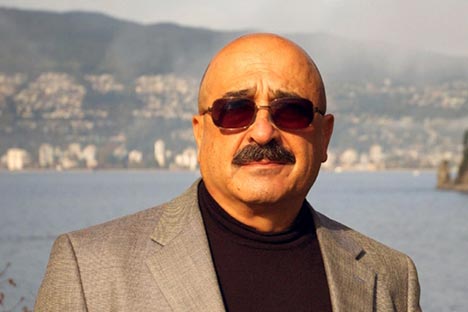 Yuri Miloslavsky. Source: Press Photo
When speaking about Russian literature, he complained that Russians are too demanding, having been spoiled by the amount of literary geniuses in their history. "If fifty years passes, and no genius emerges, people tend to think, it's the end of the world," he said. "What took French literature five hundred years, happened in Russia over a century. We look out one window, and there is Dostoyevsky, in another window there is Pushkin, we come out to the porch, there is young Tolstoy coming… I wouldn't worry about this pause, a new genius will come soon. A the same time I have to mention, that contemporary American literature is very impressive quality-wise, I have a feeling, the more complicated life in America becomes, the more sophisticated American literature turns out to be."
Marina Adamovich was born in 1958 and came to America in the early 90s, a wife and mother of three children in search of a job. Twenty years later, she is an emigration historian, literary critic and editor-in-chief of the oldest Russian émigré magazine, Novy Zhurnal. The magazine was founded in New York in 1942 by immigrant writer Mark Aldanov, who was also known for his critiques of the Soviet regime. The goal is to support writers but also to help Russian immigrants reflect on their new reality as well as keep their literary traditions. "It's not just a literary magazine, it's a part of the intellectual, cultural and spiritual life of our community," Adamovich said. "We, as members of its editorial staff, are trying to find ways to realize at least some of our higher aspirations."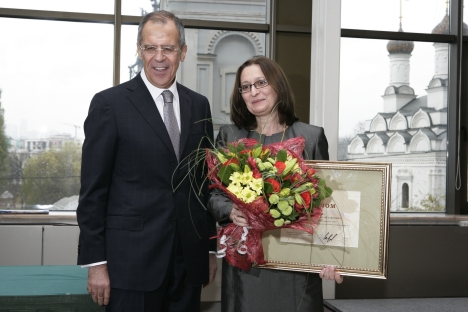 Marina Adamovich, right, and Russia's Foreign Minister Seregei lavrov, left. Source: mid.ru
The magazine's editorial staff recently co-organized an international conference "Russian Emigration at the Crossroads of the 20th-21st Centuries" with Columbia University's Harriman Institute. "The main thing for us is to show that the culture of Russian immigration is still alive," Adamovich said.

The editor said she also pays close attention to Russian-American relations. "The U.S.S.R. was Enemy No. 1 for the U.S. for many years, and such stereotypes are hard to break," she said, adding that if both sides make the effort, creating closer ties is "doable."
All rights reserved by Rossiyskaya Gazeta.