Russian bookshelf: Liberty Island by Nikolai Klimontovich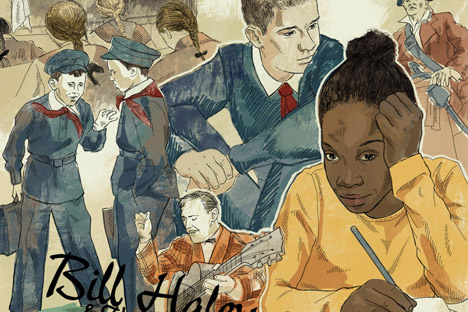 Do you want to get more familiar with the Russian modern literature? We are happy to offer you audio books from our Russian Bookshelf. Enjoy the listening!
For those who want to become more familiar with Russian contemporary fiction, we have launched our audio book series for easy listening. Enjoy!
Nikolai Klimontovich
Liberty Island

Drawing by Natalia Mikhaylenko
Voice over by Igor Rozin
Translated by Kate Cook
Edited by Daria Donina, Alexander Ganiushin
Back music: Buena Vista Social Club, Bill Haley
Born in 1951, Nikolai Klimontovich is a novelist, playwright, and literary journalist. Trained as a physicist he became a prolific and successful writer with a dozen prize-winning novels and plays to his name. His novel Road to Rome came out from Glas in 2005. Some of his stories and plays have been translated into Norwegian, Swedish and Polish. Many of his novels were nominated for the Russian Booker and other major prizes.
All rights reserved by Rossiyskaya Gazeta.