A virtuosic translation of Shishkin's 'Maidenhair'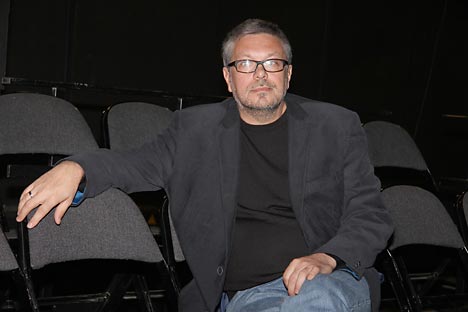 Shishkin started "Maidenhair" more than a decade ago, but had to rewrite it when he moved to Switzerland where he "translated words into destiny." Source: PhotoXpress.
Mikhail Shishkin, arguably Russia's greatest living novelist, advises readers, "whoever can be happy right now, should," and, in the great tradition, relates joy with suffering
Many people say Mikhail Shishkin is Russia's greatest contemporary novelist. He was the first Russian writer to win all three major literary awards. His work is rich and complex; his style is uniquely textured and allusive. His 2005 novel "Maidenhair" appears this month in Marian Schwartz's virtuosic English translation. His latest, "Pismovnik," will follow next spring.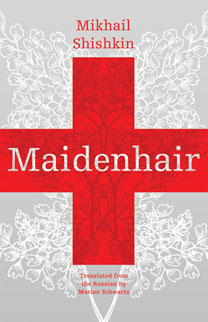 "Maidnehair" is published on October 23rd 2012 (November 8th in U.K.) by Open Letter Books, University of Rochester]
Shishkin said in a recent speech at Oxford University that an author is "a link between two worlds." The hero of "Maidenhair" is – as Shishkin himself was – an interpreter for the Swiss immigration authorities; this character is also an interface between realities. The novel opens with a reference to Xenephon, which the interpreter is reading during his breaks, and then plunges into a series of interviews with asylum seekers, often from Chechnya, recounting horrors; "I lived in an orphanage since I was ten. Our director raped me."
Both questions and answers morph into a series of evocative monologues, interspersed by memories, letters to the interpreter's son, or extracts from the diaries of a Russian singer of whom the interpreter was once meant to write a biography. Her personal loves and tragedies give the novel a human core.
"Maidenhair" is not light reading. The interlocking narratives fuse and fragment in this literary masterpiece, whose ambitious goal encompasses the recreation of language in order to express truths about love and death, loss and happiness. One idea that weaves its way into each of the stories is that "whoever can be happy right now, should," that pain and joy are connected: "True enjoyment of life can only be felt if you've known suffering."
Whole pages without paragraphs catalogue the minutiae of personal recollections, the details of life that mean nothing and everything. There are references to detective novels as the narrator tries to infer the truth from tiny clues. The "Maidenhair" of the title is a fern that grows wild among the Roman ruins the interpreter visits with his wife. This delicate, green weed "grew here before your Eternal city and will grow here after."
It is one of many recurring images that come to signify so much, like the disappointingly muddy River Tiber, representing reality: "You have to love that Tiberian world!" the interpreter's re-imagined teacher tells him towards the end. She also criticizes the novel's key stylistic feature: "You always mixed everything up!" The ancient Greeks are one thing, the Chechens another, the teacher tells him, but in Shishkin's tale, they become aspects of united human experience. Soldiers and lovers tell their stories: "And there will always be war for tomorrow."
Shishkin started "Maidenhair" more than a decade ago, but had to rewrite it when he moved to Switzerland where he "translated words into destiny." It has less in common with self-conscious postmodernism than with the fresh experiments of the early twentieth century. Shishkin's work has been described as "refined neo-modernism". His dense, lyrical prose suggests the influence of "Ulysses", but Shishkin objects that "Joyce doesn't love his heroes"; in "Maidenhair" love is the crucial answer to most of the hundreds of questions.
In another image from the novel, a prisoner carefully scratches a boat on the wall of his cell until one day he steps into it and sails away. Art can change and restore reality: "Unless life is transformed into words, there will be nothing," Shishkin said in Oxford. After a century of "decrees from above, prayers from below" and the prison slang that rose to fill the vacuum, "the language of Russian literature is an ark, an island of words where human dignity is supposed to be preserved."
It's a huge mission for a writer and there is sometimes an unbearable intensity as the metaphors sprout and writhe throughout the novel. But however difficult they are, to read or to summarize, it is hard to wish the five hundred breathtaking pages of "Maidenhair" any less than they are.
All rights reserved by Rossiyskaya Gazeta.