Leningrad Siege: When poetry aids in survival
As Leningrad sifted through the rubble and began its long recovery from the Nazi's 900-day Siege during World War II, people would greet the poet Olga Berggolts and thank her for the poems they said helped them to survive.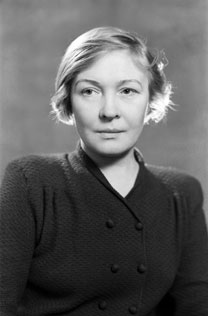 Olga Berggolts. Source: ITAR-TASS
Berggolts lived in the city during the blockade and broadcast her poems to bolster the populace. Knowing that she was on the other end of a microphone, barricaded like them, gave Leningraders something resembling hope.
After all, amid shelling and starvation, she was still writing poems. And she would recite these poems, about the suffering, about the fear, about the horror of death, and the unbearable lives they were living.
In a film called "Day Stars," (Igor Talankin, 1968) Berggolts is depicted as reciting to soldiers: "Mother worries, grieves/ What should I write my distant mother?/ How to reassure her/to lie?"
By the end of the poem, however, she shows no fear, only resolve. Berggolts decides not to protect her mother. Rather, she decides to tell "the truth."
The poet, a charismatic beauty in her early thirties, broadcast her poems over the only radio station operating during the Siege.
Her grave but mellifluous voice flowed straight into their homes during one of the worst wartime ordeals for citizens in history, yet it is almost impossible to find her poems today in English.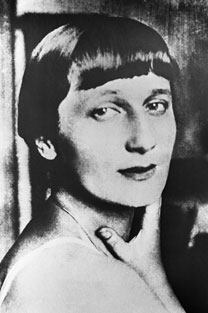 Anna Akhmatova. Source: ITAR-TASS
Berggolts was inspired and influenced by the already revered Anna Akhmatova, who also wrote poems from Leningrad and bore witness to the first artillery shelling of the city.
"A rainbow of people running around/And suddenly everything changed completely," Akhmatova wrote. (The full poem is included in Anna Akhmatova's "Poems," translated by Lyn Coffin with an introduction by Joseph Brodsky.)
Many less famous women also acted as scribes for the city, keeping diaries and journals and writing poems, partly to save themselves from insanity, and in part to make sense of the horror around them.
Some of them are published in English, including, Vera Inber's "Leningrad Diary." Inber almost died of starvation, but still managed to describe her life.
Tanya Savicheva, a child during the siege, witnessed the death of every member of her family, and her heartbreaking, telegraphic diary reads like a requiem:
"Zhenya died on Dec, 28th AT///a 12 p.m. 1941. …Unlce Lesha on May 10th at 4 p.m. 1942. Mother on May 13th at 7:30 a.m. 1942…Savichevs died. Everyone died. Only Tanya is left." If Tanya had survived the siege - she died of tuberculosis in 1944 - she would have been 83 years old last month.
Hours, Days and Years of Hardship
Berggolts, like Akhmatova, had endured many dark days long before the Leningrad Siege. She was pregnant with her third child when she was arrested by the NKVD, the secret service, and lost her child during interrogations in 1937.
Family members were imprisoned and executed, and her two young daughters died before the war. Her powerful poem "The Trial," documents the effect of the brutal purges in the years before the Siege. Her most famous works from the time of the blockade, "Leningrad Notebook" and "Leningrad Poems" are available in Russian.
"And this was as arid as hell ever got," Akhmatova wrote about Leningrad in 1941. One of Akhmatova's themes before and during the war was her survivor's guilt—she became, for Russia, their "Muse of Wailing."
Yet Brodsky noted that in her poems about the dead, she was the most disciplined, and did the least "howling," in their honor. Berggolts' war poems also showed an incredible discipline, as if the most restrained voice was needed in the face of terror impossible to grasp.
All rights reserved by Rossiyskaya Gazeta.