Editor's choice: 100 words about a book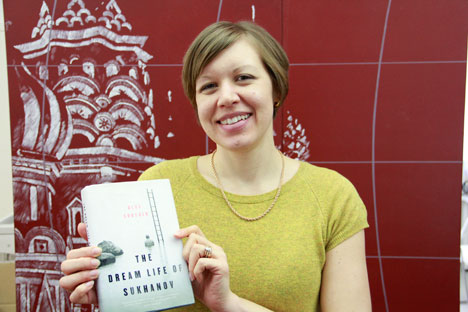 Lara identifies herself with the main character of Grushin's 'The Dream Life of Sukhanov'. Source: Personal Archive
Lara McCoy, RBTH Managing Editor, talks about "The Dream Life of Sukhanov" by Olga Grushin – and launches a new RBTH blog for book addicts.
It was easy for me to identify with the main character, the art critic and magazine editor Sukhanov. Although he had tried always to do the right thing, in mid-life, he felt that the sacrifices he had to make were not worth the success he had managed to achieve.
Although I think some readers could be frustrated by the ambiguous nature of the plot, for me its construction was a beautiful way to let the reader find an interpretation that resonates best with him or her.
Additionally, for a Moscow expat, Grushin's vivid descriptions of Moscow landmarks in the Soviet era provided an interesting contrast to my own experiences of the locations.
All rights reserved by Rossiyskaya Gazeta.