Portraying a Russian Jewish émigré artist who settled in New York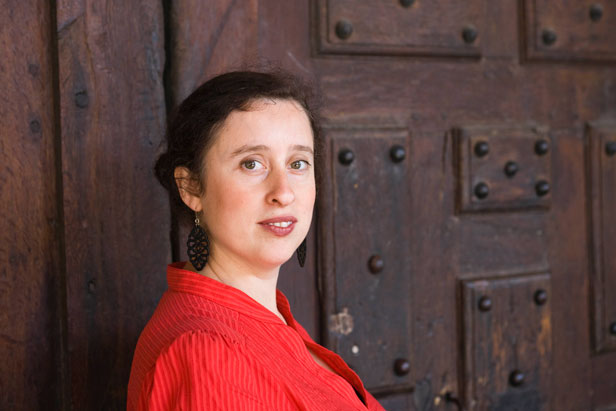 Anya Ulinich: "I couldn't go to college for a long time because of my immigration status, I felt isolated and nostalgic." Source: Opale / East News
These days, Anya Ulinich is working on an autobiographical graphic novel based on the last two years of her life.
The balance of power between parents and children often shifts when families move to a new country.
At least that's what happened in Anya Ulinich's family: "All of a sudden kids who adjust easier and speak better English become in many ways responsible for their parents, and switch roles," said Ulinich, a tall, big-eyed brunette with fine features.
She was the one who filled out all the medical forms, immigration forms and other paperwork, she recalled.
Young Anya's friend, who already lived in the United States, wrote a letter of invitation and the family applied for a tourist visa.
"I was very proud of myself," she said. Her parents applied for political asylum; Ulinich married an American at the age of 19 and her younger brother won the Diversity Lottery and received a green card. All of them eventually gained U.S. citizenship.
Yet, Ulinich said, nothing was quite what she expected. "I didn't picture what Phoenix, Arizona, would look like," she said.
Before the age of 17 she had never travelled abroad, except for a short trip to Italy. In the beginning, she found herself homesick and disappointed. "I couldn't go to college for a long time because of my immigration status, I felt isolated and nostalgic," she said.
Ulinich's first passion had been painting. She studied arts since childhood, continued at Arizona State University, the Art Institute of Chicago and received an MFA from University of California Davis.
She started writing only when she moved to New York in 2000. "You know New York's real estate situation? I was forced to start writing because I didn't have enough room to paint!" she explained. It's hard to tell whether she is joking.
Ulinich's first novel, "Petropolis," tells the story of a Russian-Jewish immigrant named Sasha Goldberg. As a mail-order bride, Goldberg escapes the dull town of Asbestos-2 in Siberia. But that's just the beginning of her adventures.
"Writing this novel I was able to see Russia from outside, to get out some psychological anxiety," Ulinich said. As soon as she realized she had a novel on her hands, she "started writing like a maniac."
"I was motivated by political outrage, I was trying to poke holes in the traditional (and simplistic) immigration narrative of 'escape and redemption.' "
It took her at least five years and eight different edits, but once "Petropolis" was published, it earned prestigious awards including the Goldberg Prize for Fiction.
Alice Munro and Bernard Malamud, Grace Paley, George Saunders and Anton Chekhov are all sources of inspiration for Ulinich. "I like reading other people's fiction, but sometimes I get too envious and don't want to write again."
Ulinich, who is 39, has readers and fans in more than a dozen countries, from Serbia to Korea. She has a very small Russian readership, however. Surprisingly, her work has not yet been translated into Russian.
These days, Ulinich is getting back to her roots: She is working on an autobiographical graphic novel based on the last two years of her life.
"Combining both [art and writing] feels great," – she said about the graphic novel, which will be published by Penguin. "I'm happy to be back to painting after a ten-year break."
Some excerpts of the graphic novel can be found here.
All rights reserved by Rossiyskaya Gazeta.