On being chosen: the great writer Ludmila Ulitskaya speaks up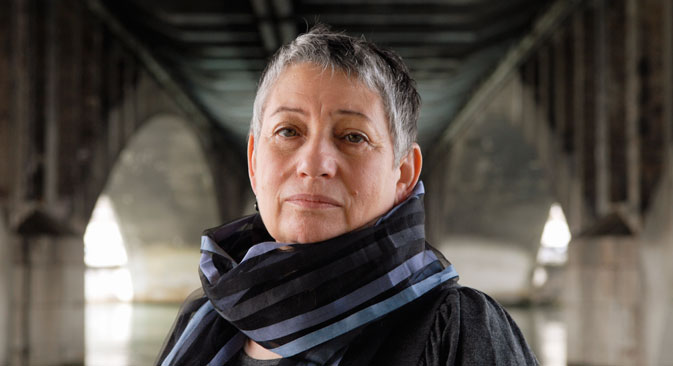 The Russian intelligentsia has ceased to exist in the classic understanding of the word. However, the same applies to the proletariat. Source: Getty Images/Fotobank
Widely regarded as Russia's most celebrated contemporary writer, Ulitskaya talks to RBTH about her recent novels, "Daniel Stein, Translator," the East and West of the Russian soul, her life's work and greatest objection to Soviet rule.
Russia Beyond the Headlines: What is your approach to choosing the theme of a novel?
Ludmila Ulitskaya: I do not choose themes, they choose me. The only exception was "The Green Tent." I regarded it as my duty to write a novel about the generation normally termed the shestidesyatniki, or the folk from the 60s. I gather from many conversations that today's young people blame the generation of the 1960s for the current state of affairs. And the process of 'Stalinization' that I observe daily demonstrates that the lessons of Soviet rule and its cruel repressions have not been fully learned.
In "The Green Tent," I specifically wanted to show this general severance of young people in the early 1960s from their various abilities and fates, and the deformation, if not ruin, they suffered because of the ruling powers. This is really my main grievance towards Soviet rule, for decades it tormented people with fear and consequently stripped away their sense of personal integrity and self-respect.
RBTH: The book draws upon both biology and psychology. Has the collective consciousness of Russians evolved since the 1960s?
L.U.: Collective consciousness is formed over millennia and I do not think that 70 years of Soviet rule dramatically changed anything. Feudalism and serfdom, which was abolished in 1861, and three centuries of the Tatar-Mongol yoke also left their mark. Half of the Russian nobility had Tatar surnames. Do you see the implications of this, what level of dependence on the Tatar conquerors there existed in the Russian state? Who can say where the border lies between East and West in the Russian soul?
RBTH: What role does the intelligentsia play today?
L.U.: I subscribe to the view that the Russian intelligentsia has ceased to exist in the classic understanding of the word. However, the same applies to the proletariat. There are intellectuals, functionaries, a mass of people dissatisfied with the power exercised over them – possibly more than there were in the Soviet system. The old clichés do not work, but there is no substitute for them on the table. There is a vast cloud of empty demagogy on very dangerous soil of national revival, the national idea, and longing for former might.
The cultural field is diminishing but this process can be observed in Europe too. A writer, however, has only one task that merits respect: to look at the world that surrounds them and reflect it as best they can. And so I am looking.
RBTH: "Daniel Stein, translator" is an unconventional novel at the intersection of creative writing and non-fiction. What prompted you to take it on?
L.U.: I was compelled to write this novel by a whole series of internal circumstances. It was the most grueling work I had ever undertaken, and I can absolutely say that I emerged from this as a changed person.
RBTH: Did you know the man who inspired the Daniel Stein of the novel?
L.U.: My connection with Brother Daniel was profound, even though my personal acquaintance with him was fleeting. In 1993 he flew to Belarus via Moscow and spent the whole day at my home. I already knew of his extraordinary fate through another priest, an Orthodox one, Father Alexander Men, who is also no longer with us. They had been pen pals but unfortunately their letters were not preserved. These two servants of Christ's church shared were both Jews. There is nothing surprising in this – all of the first apostles were Jews. But people constantly forget this, just as they forget that Christ was a Jew, observing all precepts of Jewish life and announcing that he had come to the world not to break the law but to uphold it. And the question of questions, you must agree, is exactly which law had he come to uphold?
Brother Daniel was also deeply preoccupied by this question.
The novel was a great personal accomplishment, as I barely survived the great burden of all these complex themes. But not for a minute do I regret traveling this long and arduous path – Daniel and I met in 1993 and the work was published in 2006! At the time of our meeting I was undergoing an acute crisis, many aspects of my life had been severely shaken and I was grappling with the loss of customary support. But now, after this whole story has run its course, I tell my friends that crisis is a gift of fate.
RBTH: What does freedom mean for you?
L.U.: When I know the answer to this then I will write a novel about it.
All rights reserved by Rossiyskaya Gazeta.