The Spectre of Alexander Wolf haunts new readers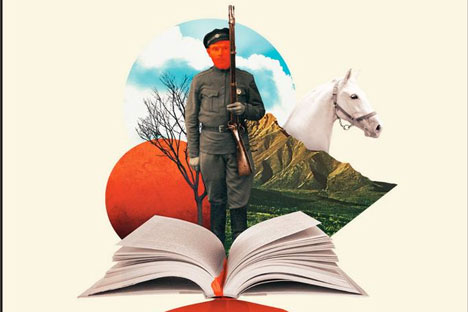 Gaito Gazdanov's existential novella explores love, death, literature and war.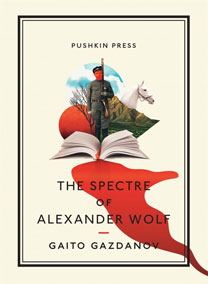 The spectre of Alexander Wolf by Gaito Gazdanov (June, 2013). Source: amazon.com
On a torrid summer's day in the Russian Civil War, one young soldier shoots another and rides off on the dead man's horse. As part of history, the event is "an insignificant detail," but the reluctant murderer regrets this moment almost every day. Years later, he reads a story, "The Adventure in the Steppe," which exactly describes the event from the point of view of the other soldier, the one he killed.
This is the compelling start of Gaito Gazdanov's existential novella, exploring love, death, literature and war. "The Spectre of Alexander Wolf" was a hit in the 1940s and was translated into English in 1950, but lapsed into obscurity. Conductor and artistic director, Valery Gergiev, who shares Ossetian roots, helped revive Gazdanov's global reputation recently and within the last year Alexander Wolf was published in both French and German.
A new English translation by Bryan Karetnyk appears this month, as one of a series of eminently collectable, pocket-sized gems of world literature from Pushkin Press. Karetnyk elegantly conjures up the "dry sobbing of hooves" on cracked earth, or the "rose-grey shadow" of a forest fire, and follows the protagonist through bars and boxing rings and narrow Parisian streets.
There seems to be quite a craze at the moment for rediscovering neglected Soviet-era masterpieces. Several recent collections have included translations of stories by Nadezhda Teffi or Alexander Grin. Academics and translators in London are staging readings and celebrations of forgotten poets like Maria Petrovykh and Boris Slutsky.

Gazdanov was born in Saint Petersburg in 1903, but grew up in Siberia and Ukraine. He fought for the White Army as a teenager and fled to Paris in 1923, where he wrote by day and drove a taxi at night. Later, he worked in Munich for Radio Liberty, where he hosted a show about Russian Literature.
This meandering story suggests late nights in a lonely cab. There's an unmistakable whiff of Dostoevsky in the narrator's obsession with identity and his unpunished crime. Dostoevsky's "The Double," written a century earlier, similarly pursues these ideas to the point of insanity.
Duality, otherness and split personalities are recurrent themes. Gazdanov neatly illustrates the narrator's fractured thoughts by interspersing lines from an article he is composing in his head with reflections on the woman he has just met, the future, the surrounding streets.
There are hints of Sartre's nihilism, flashes of Nabokov's émigré restlessness and several narrative tricks, which seem to prefigure postmodernism. The narrators are unreliable and the chronology unstable, but the characters are real and alive, even when they are supposed to be dead. "He could play the piano and drink pure spirits; he loved women and never played cards," says a friend and rival about "Sasha" Wolf.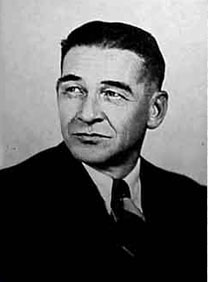 Gaito Gazdanov was buried in Sainte-Geneviève-des-Bois Russian Cemetery in Paris. Source: Press Photo

Gazdanov's discursive curiosity means this small book punches above its weight in philosophical terms. An uncanny epigraph from Edgar Allan Poe at the start of Wolf's imaginary story also roots the narrative in Gothic traditions, but – like many other Russian novelists - Gazdanov defies generic boundaries.
"This is beginning to resemble a detective story," the narrator says at the start of his quest to track down the enigmatic Wolf. A few pages later, he meets the mysterious Yelena Nikolayevna and swerves into an interconnected love story, before seguing back into psychological thriller.
Any attempt to label "Alexander Wolf"is frustrated. The romance is tempered by irony and the tension diluted by metaphysics. This deliberate mixture is part of the book's charm. Readers wanting a pacey thriller or logical whodunit should look elsewhere, but those interested in questioning the hidden and often-incomprehensible connections between human beings will savor this intriguing tale.
All rights reserved by Rossiyskaya Gazeta.