Invisible photographs haunt Shargunov's memoir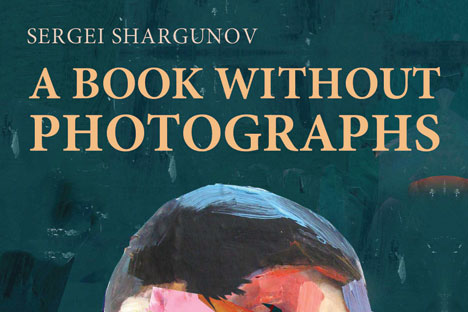 Sergei Shargunov's first book translated into English offers an intimate portrait of recent Russian history.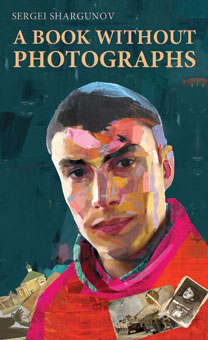 'A book without photographs' by Sergei Shargunov. Source: Glagoslav
Not many thirty-year-olds have written autobiographies. But Sergei Shargunov has already tried to run for public office, reported from war zones and co-founded the "Free Press" website, so he has plenty to write about. Like fellow activist and writer, Zakhar Prilepin, he deliberately blurs the line between novel and memoir.
"A Book without Photographs" tracks the last few decades of Russian history through snapshots of the author's life. His account of trying to break into politics presents an uncomfortable picture of contemporary Russia; he is told: "It's in the interest of the state for you not to be here."
Shargunov was born in 1980. His father was an Orthodox priest with an underground printing press so naturally he grew up distrusting those in power; "anti-Soviet things – underground books, magazines, radio voices - … attracted me," he writes, but he also felt the lure of their opposite, the communist world, forbidden in his family.
As a journalist, Shargunov follows wars in Chechnya and Georgia, and revolution in Kyrgyzstan. As a child of the Soviet era, who witnessed conflict in Moscow in 1993, he represents a generation living through seismic changes.
His stories and novels have won and been listed for several awards, but this is the first time one of Shargunov's books has made it into English. It should be a literary event. Errors and inconsistencies of translation or editing were distressingly frequent in the advance copy, but the publishers insist the final version will be better.
The book's subtitle is "The Secret Album"; Shargunov often refers to missing or damaged photographs from the past. From ultrasounds to cemeteries, our lives are mapped out in images. From dark room wizardry to digital abundance, they have captured and recorded the shifting shadow play of recent history.
In a black-and-white photo of the Moscow barricades in autumn 1993, the teenage Shargunov, who has gone to watch, is hidden in billowing smoke. Many of the images he describes are lost, obscured or desecrated, accidentally or on purpose: his school photo, scratched by the cat; Lenin defaced with horns, fangs and four-letter words; the over-exposed film on his graduation trip, or his grandmother, shredding pictures of Hitler "with a yellow fingernail."
The survival or destruction of photos becomes a powerful metaphor for the capriciousness of memory, the unpredictable past. It takes on a more sinister aspect when his memory card is confiscated at gunpoint or his phone is stolen.
"My cell phone had a lot of photos on it. Of the Ossetian War. Of my Son." These missing images, which he has described earlier, become further secret albums. The photos of corpses and soldiers from the 2008 war tell one story, while the loss of pictures of his son Vanya, in "white and blue pajamas in his crib" or "fur coat and hat" ready for snow, illustrate the loneliness of Shargunov's quests through interwoven glimpses of his troubled personal life.
One of the liveliest chapters recounts Shargunov's journey to Chechnya, reporting for a magazine. He hears the stories of people who feel "no one listens to us." One teenage girl's poem mourns the death of her brother: "Russia we will take revenge/ And turn you into smoke."
Having seen far more of life than the average thirty-something, Shargunov is finding a new community through his writing: "My new comrades are readers." It is to them he entrusts "this album of mine with invisible photographs" and it is through his writing that he hopes to change the world.
All rights reserved by Rossiyskaya Gazeta.