Peek-A-Book. Join RBTH contest!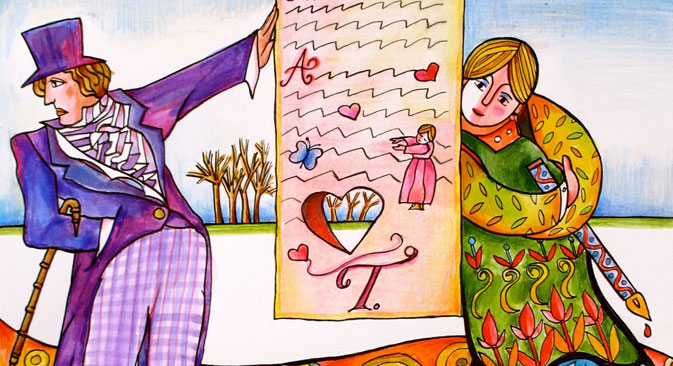 Find out how deep is your knowledge of Russian literature.
Examine these five pictures illustrating famous Russian literary heroes.
Do you recognise them all? And do you know the authors? Have a guess and write down the names of the book and the author. The closer the better!
Send your answers to contest@rbth.ru with the subject line RBTH_ReadRussia between Feb. 26 and March 12. The correct answers will be announced on the RBTH Facebook page on March 14.
The winners will receive a Russian book from our partner ReadRussia! Act quickly if you want to be in with a chance of winning. Entry is open to UK residents only and the prizes will be awarded only to the 7 lucky participants who submit correct entries first!
1)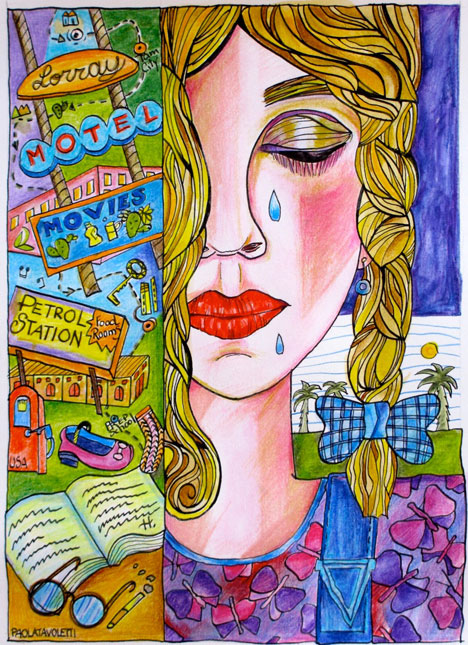 Source: Paola Tavoletti
Initially rejected by publishers for sexual content, the novel was published in Paris, where it caused a scandal. Despite this, in 1955 the English writer Graham Greene called it "one of the best books of the year."
2)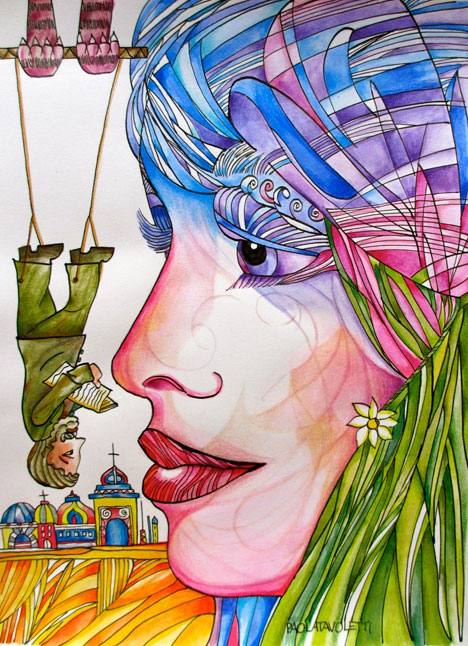 Source: Paola Tavoletti
Speaking of this book, which remained unpublished for 30 years, Vladimir Lakshin in 1968, in the literary monthly magazine 'Novy Mir' wrote: "The episode is interrupted by a cheerful scene of horror, the phantasmagoria of mystical borders on farce, and the page is lyric peppered with particular comedians, explosives such as gunpowder. Remember a step back and laugh, remember another and meditate, and a third all of a sudden makes you sad, troubled."
3)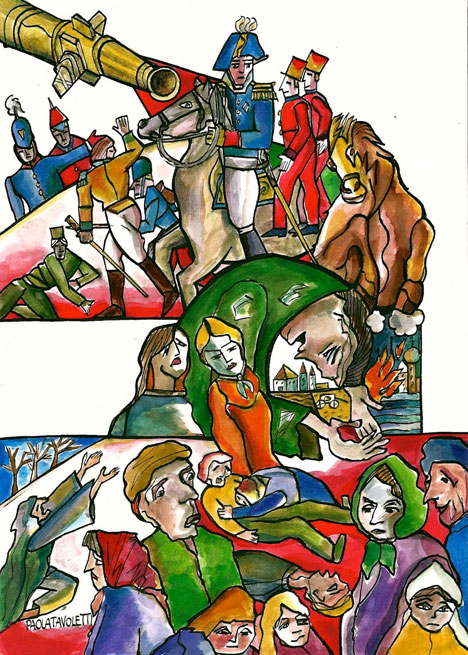 Source: Paola Tavoletti
Six years of work. The general philosophy of this novel is based on an assumption that luck and bad luck in the historical process does not depend on the will and talent of individual men, but from what they reflect in their own business what is at the base of the natural forces of historical events. The same author, however, was very proud of his other works. Once, one of his readers expressed their enthusiasm and gratitude towards this type of literature.
In response, the writer said: "What does it matter if someone has turned to Edison and told him to enjoy it for as dancing the mazurka. Well I give importance to my other books."
4)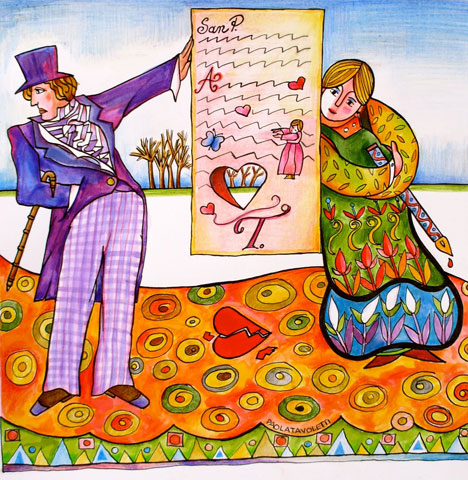 Source: Paola Tavoletti
This novel accompanied the life of its author from 1823 to 1831. He has been called "an encyclopedia of Russian life" as well as "the sum of the experiences of the poet, the summary of his hopes and its disappointments." Based on a seemingly very simple plot, the work depicts the reality of the time in every aspect of life, and is considered one of the greatest masterpieces of Russian literature.
5)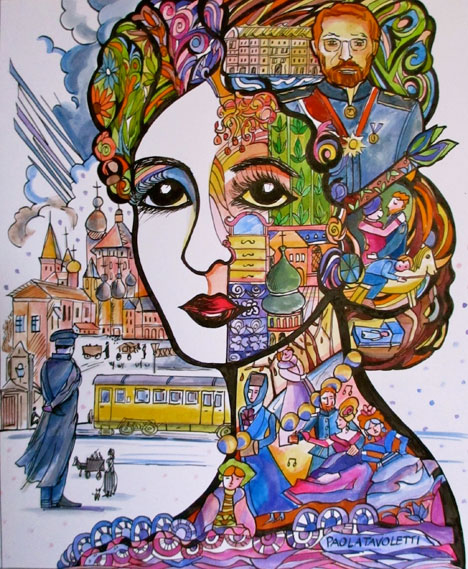 Source: Paola Tavoletti
A woman torn between opposing forces, between the choice of two different worlds and ways of life. The face is divided into two different representations. The inner struggle, tension, memory, dream, love. "This only proves that you have no heart," he said. But his eyes as she knew, said he had a heart and that's why I was afraid. I think she said, taking off a glove, that if there are so many talented how many heads, there are many kinds of love many hearts.
All rights reserved by Rossiyskaya Gazeta.