Meet Yuri Mamleev: Insanity, murder, and sexual depravity on the quest for divine truth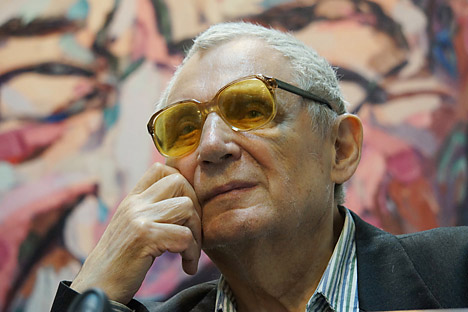 "Metaphysical realism" of Yuri Mamleev shocked readers, defied conventions and revolutionized Russian prose. Source: PhotoXpress
Sex and death preoccupy this novelist, whose greatest work, mystical novel «Shatuny», is finally available in English, under the title "The Sublimes."
In the 1960s, a secret circle of philosophers met in the Moscow apartment of Yuri Mamleev. They called themselves "sexual mystics," opposing the cultural restrictions of the official regime with drunken orgies, occult rituals and black magic.
Listen to the critics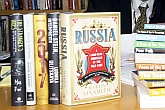 Fyodor Sonnov, antihero of Mamleev's groundbreaking novel "Shatuny," is a serial killer driven by metaphysical angst "as if with each murder I were solving a puzzle." On the third page he kills a stranger, then sits down to eat his sandwiches and tell the corpse about his life. There are fairy tale elements (lonely cabins, giant axes, hidden gold), but the novel as a whole is a uniquely bewildering exploration of life, death and insanity.
"Shatuny" was written in the late 1960s and the author's readings of it circulated unofficially on audiotapes, making him famous in the cultural underground. Mamleev immigrated to the United States in 1974, and then to France in 1983 – but finally returned to Russia and was published there in the 1990s. A bilingual edition of "Shatuny," with a full translation by Marian Schwartz, is finally published this month. The English title "The Sublimes" refers to a grotesque gang, which gathers in a village near Moscow. They are obsessed with the idea of seeking a divine truth – but they look for it in the bowels of the human psyche.
One character cultivates "on his scrawny, sinewy body various colonies of fungi, herpes, and pustules, which he scraped off – and ate." A dying man thinks he's a chicken; a woman drinks the blood of live cats, another eats chocolate cake off a diseased corpse. There are sweating eunuchs, mad gravediggers, and a solipsist who caresses himself until "his entire body seemed to be gushing sperm." It makes Margarita at Satan's ball look like child's play, even if Mamleev shares Bulgakov's fascination with human depravity.
Beneath the surreal horrors, readers can recognize the influence of the extraordinary era in which the novel was conceived. He mentions the "secret, cellarly-metaphysical corners of Moscow." A math teacher in a Soviet school, Mamleev spent evenings writing, drinking, and discussing esoteric philosophies.
His new brand of "metaphysical realism" shocked readers, defied conventions and revolutionized Russian prose. Internationally, it fits well with other sixties icons. Imagine the violence of "A Clockwork Orange" crossed with J.G. Ballard's erotic perversity and the existential nihilism of Yukio Mishima, but in a distinctly Russian format and flavor.
Writers like Viktor Pelevin and Vladimir Sorokin, whose works are influenced by Mamleev, have turned scatological or sadistic scenes into blazing satire. Mamleev's father, a professor of psychiatry, died in the Gulag. It's easy to read the novel's earthly hell as an anti-Soviet parable, but its vision goes beyond the political, challenging fundamental aspects of society, sanity and sanctity.
Emptiness in all its forms is a recurring theme: the space around a murdered corpse, or the gap, licked at by filthy cats, where Mikhei's hacked-off genitals are missing. In the middle of the novel is a dream in which the narcissistic philosopher Anna observes a man approaching her own bed and throwing back the blanket to reveal a "coiled emptiness," leaving her soul with "a definite chill."
Some see Mamleev as a Russian Kafka, others as a latter-day Gogol. The only visibly present author in "The Sublimes" is Dostoevsky, whose portrait hangs on the truth-seekers' walls like an icon, "his fixed gaze full of suffering." "Any spiritual human achievement is like a rat's squeak compared with Dostoevsky," Mamleev writes.
Mamleev's characters, like the thinkers in his real-life salon, debate the nature of mortality and of "this mysterious, black world where we have been abandoned." Despite the unholy pandemonium of his imagination, he appears ultimately to believe that God "is still man's sole fortress amid all this metaphysical chaos." It is faith that keeps him trawling through the monstrous and the meaningless in search of salvation.
"The Sublimes" is published by Haut Culture Books and available in a limited, handcrafted edition or as a free e-book. The book was presented at the London Book Fair, April 8-10.

For more information about UK-Russia Year of Culture visit The Kompass, special RBTH section for all UK-Russian cultural events

All rights reserved by Rossiyskaya Gazeta.