A scientist from Sakhalin is promoting lesser known Russian literature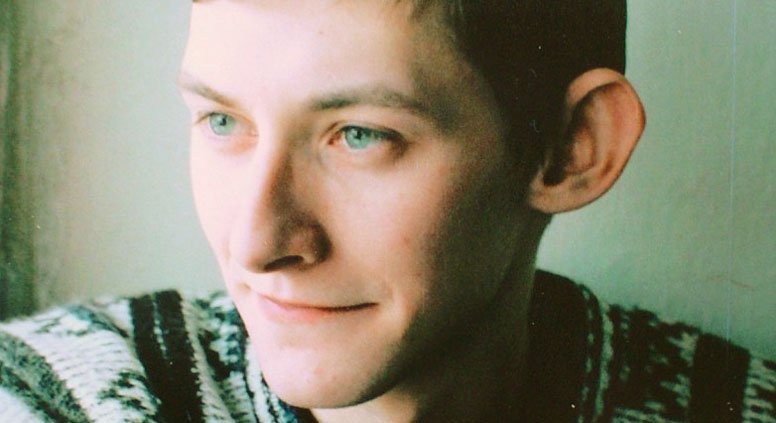 Grigory Ryzhakov, a Russian biologist and science fiction writer living in the UK, is creating an online guide to bring modern Russian literature to an English-speaking audience.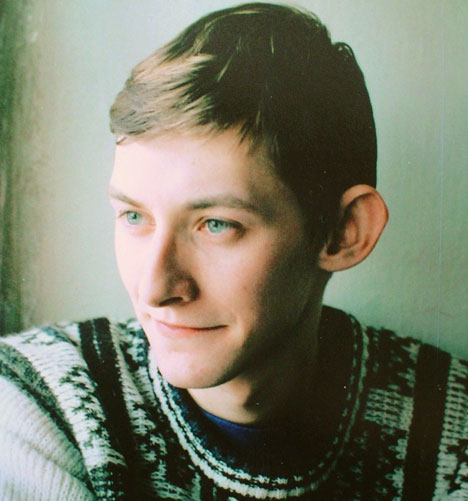 Grigory Ryzhakov. Source: Personal archive
"It's about revenge," said Slothin. "Life is deeply meaningless. Someone creates things – others destroy them. This is evolution. It's about change. Yes, I'm a destroyer. I'm good at it, admit it."
This is an excerpt from the techno-thriller "Made in Bionia," written by Grigory Ryzhakov. Originally from the far-eastern Russian island of Sakhalin, Ryzhakov studied biochemistry at Moscow State University, before completing his PhD in molecular biology at the University of Cambridge. He now works at Oxford University.
Science before fiction
Ryzhakov is a rare breed of author; alongside his own books he actively promotes works by other writers and even references them in his fiction. He is also a sci-fi writer who is actually a scientist, which gives his work a healthy dose of credibility. However, while writing scientifically accurate books is important to him, Ryzhakov also sees writing as a way of extending his scientific work, as he can use it to explore areas that science simply can't cover – at least not at the moment. "I put my ideas into my fiction," Ryzhakov explains. "I'd like to communicate concepts that may predict something in the future, when science progresses."
Grigory likes to set his works in a parallel world – a satiric parody of the real one. His writing includes elements of the grotesque and phantasmagoria and bears the hallmarks of magical realism as much as science fiction.
"I self-published my first book because I decided that no publisher would bother printing short novellas. I publish through online distributors like Amazon, Kobo, Smashwords, but I also can use these platforms to publish books via print-on-demand technology."
Ryzhakov made his literary debut in 2012 with "Becoming Agie," a pair of books about a transgender Russian scientist. The first novella is a medical thriller, and the second one is an adventure story. In 2013 "Becoming Agie" was a runner-up for the Rainbow Award for the best transgender novel. Books with transgender characters are very few and far between, but Ryzhakov had a specific aim in choosing such niche subject matter.
"I wanted to show that people who are outside the mainstream still have normal relationships, exactly like everyone else. One of my characters is an expat – and transgender – who falls in love with someone who has Usher syndrome."
From Abramov to Zoshchenko
Answering the question if his stories are more Russian or British, Ryzhakov says he considers himself "very Russian." And, as he has a Russian brain, his literature is also Russian.
Ryzhakov's secondary project is to introduce the British and American reading public to Russian literature they might not have heard of: "In my first novella two characters have a discussion about Russian books, and one of them says that she's working through Russian literature according to a specific system: alphabetically, going author by author. She's already reached the letter P – quite an advanced stage. I mentioned some obscure Russian names like Mamin-Sibiryak, for instance."
Even when it comes to well-known authors like Tolstoy and Dostoevsky, the western audience only knows a small number of famous novels. So in his latest book Ryzhakov includes a discussion of Dostoyevsky's "Netochka Nezvanova," which has been translated in English but remains largely unknown to English-speaking readers. "All these references are not out of place in the book – they are somehow connected to the plot," Ryzhakov says.
A guide designed for readers
Ryzhakov started a blog discussing unknown Russian literature online, and he soon started getting plenty of requests from people asking him to recommend some new Russian books: from political thrillers to sci-fi. He realized that, although there are many Russian books available in translation, the information about them is very unsystematic. He decided to create a short guide to tell readers what genres are available in translation.
"People go to websites like Russian literature online or Lizok's bookshelf where they find Russian literature being mentioned plenty of times but not surveyed in a systematic way or they stumble upon academic essays on Russian books. I wanted to create a guide purely for readers."
Ryzhakov is choosing the books based on their popularity or if they've received national awards, such as the National Bestseller, Big Book Prize, etc. He realizes that this project can't be an exhaustive list of all available books, so he has decided to feature the most prominent authors. He plans to finish the basic version as soon as possible, with a view to updating it in the future.
"Eventually I would like to create a bigger guide that will also cover yet-to-be-translated titles, so translators and publishers interested in modern Russian books could use it as a reference. I will make sure it will be widely available and people will know about it."
"Russia is now experiencing a new age in literature, especially in poetry. We need to tell readers that it all exists. It's great that programs such as Read Russia and The Institute of Translation, media like Russia Beyond the Headlines and The Calvert Journal all publish information to help to create awareness among British and American readers, but this should be done for other countries as well. There is no lack of interest from readers – there is a lack of information."
All rights reserved by Rossiyskaya Gazeta.