'Russia needs support for its book culture instead of missiles and oil'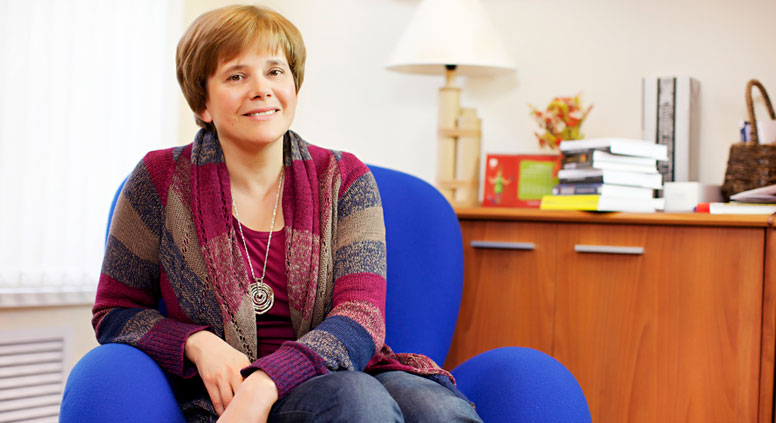 Irina Prokhorova: 'Our aim is to develop the book world.' Source: FotoImedia
RBTH spoke with Irina Prokhorova, the director of the Mikhail Prokhorov Foundation, a charitable foundation for cultural initiatives, about the translation of Russian literature into foreign languages and about how to educate new generations of readers in Russia's regions.
RBTH: This year the Mikhail Prokhorov Foundation celebrates its 10th anniversary. How did it all begin?
Irina Prokhorova: The foundation was established on March 3, 2004, but we had come up with the idea a year earlier. We realized that we couldn't just hand out money; we needed to clearly conceptualize who we wanted to help – and how. The idea took shape when my brother became the director of MMC Norilsk Nickel. We decided to support the cultural development of the regions, beginning with Norilsk. In 2004 this was a novel idea, whereas now it is expressed on a government level.
There is no "one size fits all" policy when it comes to familiarizing people with culture – you have to tailor your approach to the situation. Unfortunately, benefactors often take the capital's snobbery into the regions; they present high culture and have the attitude that if people don't understand it, that's their fault. You can draw a parallel to the way many American foundations go to, let's say, Africa and try to "foster democracy" there. And after a legitimate failure they conclude that the people aren't ready for democracy. But the problem is that they don't understand the specifics of the local culture. That is why we tried to include the local community as much as possible. We talked to librarians, artists, photographers and teachers. We asked for economic, demographic, sociological data on the regions. We read books about the history of Norilsk and Krasnoyarsk Territory.
RBTH: And what, in your view, do the Russian regions need first and foremost?
I.P.: To begin with, they need explanations. During the Taimyrsky Cactus Festival we organized workshops to explain the meaning of modern art. Why do people find this art so complex and difficult to understand? Not because they are barbarians, but because no one has ever taught them the language of this art. We must return these people's self-esteem and encourage their independent creativity, as very original projects really are being produced in the regions. Our country is diverse - there are many cultural communities and lots of discoveries that are often ignored. People learn quickly – they quickly understand things. Russia has a very vigorous creative community.
Of course, people treated us with suspicion at first. They thought that the foundation is a cover for some kind of financial machinations. Our goal was to prove that the foundation is completely transparent. Anyone can receive a grant - they don't have to be the son or daughter of a government official. And in the end we succeeded.
RBTH: This year is the fifth anniversary of the Transcript Project, which supports translations of Russian literature into foreign languages. Has this been an effective project?
I.P.: Support for translations works better than any system of propaganda. We review applications from publishers three times a year. There are 150-200 applications – good applications – each time. At first we were only contacted by publishers from continental Europe – Serbs, Spaniards and Italians were particularly active. But now the English and the Americans have caught on, which is a great breakthrough as there have always been few translations from Russian on the American market.
We have developed clear criteria that are as convenient as possible for the publishers. Most foundations require a translation contract before you can obtain a grant, but we're willing to support the translator in the application phase.
RBTH: Tell us about your foundation's Book World Program.
I.P.: This program's main event is the Book Culture Fair of Krasnoyarsk, which is in its eighth season this year. Our aim is to create a festive atmosphere to inspire people not only to choose a book, but also to immerse themselves in contemporary culture – to talk to writers, musicians and artists. The fair also includes special programs for libraries, distributors and literary magazines. Our aim is to develop the book world, which is currently in a poor state: the literature is superb, the publishers are courageous, but books aren't being distributed. The objective of the Krasnoyarsk event is to restore the book distribution system.
Bookstores are constantly squeezed out of city centers. They can't survive on the market: the rent is high; there is a lot of financial pressure. Russia needs a state program for supporting book publishing. Book culture has a humanitarian role – it needs to be supported, not abandoned to the whims of fate. Our infrastructure must be improved. In America, for example, there has been a crisis with bookstores recently, and as a result there has been a resurgence of small bookstores all over New York. The city gives them grants to develop – the amounts are small, about $50,000, but that is enough for the initial spurt. There are shops with their own clientele now. We can learn from this: books are not only business, they are first and foremost a mission. No quantity of missiles and oil will make our country great if it doesn't have highly educated people.
In Russia 2015 will be the official year of literature. I really want to see systematic events supporting the book industry. The industry needs to be supported as a whole – after that it will reach the readers by itself.
All rights reserved by Rossiyskaya Gazeta.