Diary of a Perestroika kid: An unfamiliar view of a memorable time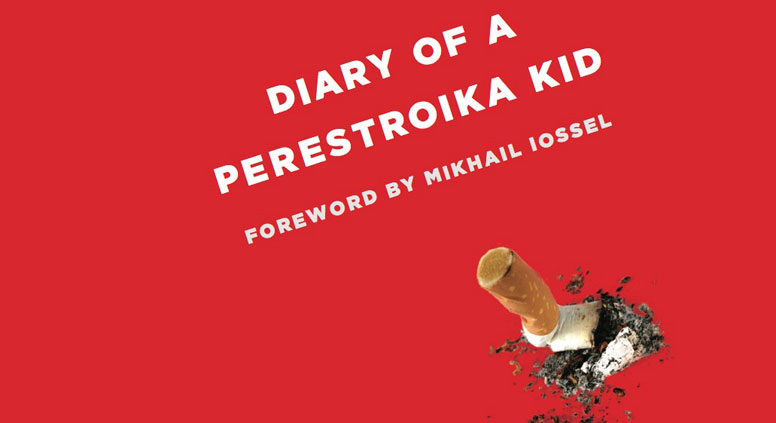 Russian writer Vladimir Kozlov remembers his childhood in the Soviet Union.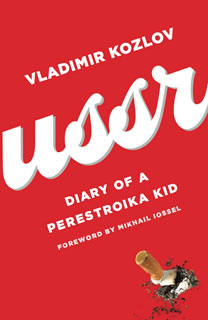 USSR: Diary of a Perestroika kind by Vladimir Kozlov, Fiction Advocate, 2014. Source: Amazon.com
For anyone who grew up in the late Soviet Union, as Vladimir Kozlov did, "U.S.S.R.: Diary of a Perestroika Kid" must be an almost-edible slice of nostalgia. From kefir rubbed into sunburn, Victory Day rehearsals, Moldovan cognac, trolley buses or cabbage soup with sour cream, the book is packed with fresh and evocative details while the political undercurrents of a society on the brink of change run beneath the domestic dialogues.
It is the details that define this subtly understated book rather than narrative tension. The protagonist, Igor Razov, is growing up in Mogilev, an industrial city in eastern Belarus, not far from the Russian border. His life is full of school and trolley bus rides and seaside holidays in Odessa, in what is now Ukraine.
For those of us who grew up on the other side of the iron curtain, "Diary" is a glimpse through the keyhole at a parallel world of beet-weeding work camps, picnicking on family graves at Easter, pioneer pins, general secretaries "dropping like flies" and exhortatory signs saying things like "Let's implement the food ration program." Fortunately the English language edition has footnotes, explaining every unfamiliar thing — from brands of jeans and beer to the mythology of Soviet heroism.
One of the most striking aspects of the book, however, is how familiar it feels: snowball fights, fridge-raiding teenage hunger, chemistry homework, model cars, masturbation jokes, volatile older sisters and the fear of nuclear war. As an evocation of youth, with its momentous but mundane trials and frustrations, Kozlov's novel has a universal appeal.
This aspect was part of the attraction for Anchorage-based translator Andrea Gregovich: "There are so many parallels between his Soviet childhood and my American one," she said. Her translation does justice to the colloquial vigor of Kozlov's prose. The subtitle "Diary of a Perestroika Kid" also serves to makes the book more accessible by putting readers in an era they immediately recognize.
In a joint introduction with Gregovich, author and translator look back to 2009, the year Kozlov wrote the novel, and reflect on how quickly the "reset-button" optimism of that year has turned sour. They conclude: "What was originally a nostalgic look back at Soviet childhood now offers a valuable cultural perspective in the current climate of geopolitics." To understand the formative influences on the children of the last Cold War, they argue, is to gain a better understanding of the adults they are today.
Kozlov was born in Mogilev in 1972 and his books have been long listed for several Russian literary awards. He recently made an independent film adaptation of his 2012 novella "Desyatka," which also appeared in English earlier this year as "Number Ten."
All rights reserved by Rossiyskaya Gazeta.