From grand art deco buildings to modern, stylish facilities kitted out with the best technology, Moscow has some very interesting libraries. Every year on Biblionoch (Library Night), libraries and bookstores open later than usual, and to celebrate we have picked seven of the best libraries that foreigners can visit.
1) The Russian State Library, aka The Lenin Library
The jewel in the crown of Moscow's libraries, it has grand reading rooms with old wooden tables, famous green lamps and the feeling that many deep thinkers have strolled through its corridors.
In addition to its special atmosphere, the library boasts the largest collection of books in Russia. The library's main collection covers 367 languages, and it also houses recordings, rare books, dissertations, newspapers and other unique publications.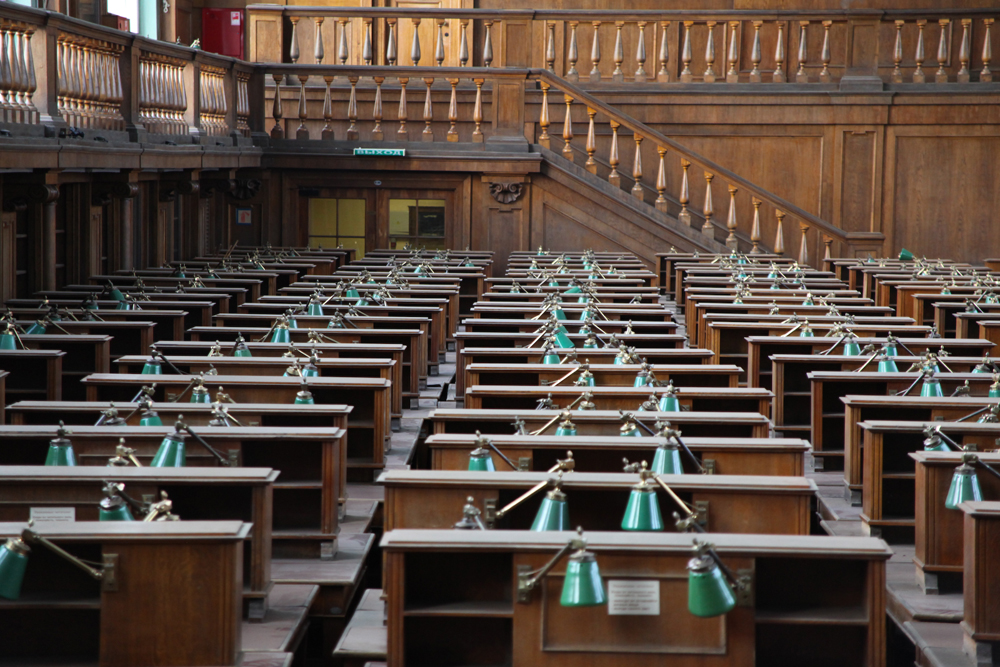 Inside the Russian State Library, or Leninka. Source: Angelina Vorobyeva. For more photos click here
Address: 3/5 Vozdvizhenka Street
Opening hours: Mon-Fri 9:00-20:00; Sat 9:00-19:00.
Foreigners can join from the age of 18 with a passport.
2) The Russian State Youth Library
This library is aimed at young people and has both a Comic Strip Center and a bookstore called Botanika. One of the library's branches is in a beautiful Art Nouveau mansion built in 1903.
The library also hosts evenings with poets and writers, discussion clubs and even yoga seminars.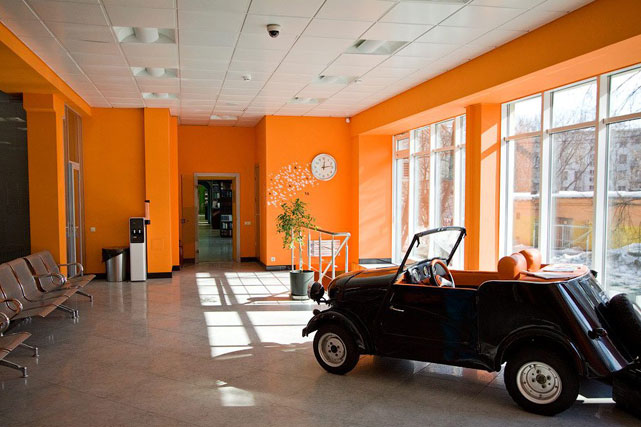 The Russian State Youth Library. Source: Press photo
Address: 4 Korpus 1 (main building) B. Cherkizovskaya Street; 12 Building 1 (Nosov Mansion) Elektrozavodskaya Street
Opening hours: Mon-Fri 11:00-22:00; Sat-Sun 12:00-20:00. Nosov Mansion is open on weekdays, 12:00-19:00.
Foreigners can join from the age of 14 with a passport.
3) The Dostoevsky Library
In 2013, the library was fully renovated to a design by Boris Kupriyanov, the owner of the Falanster bookstore. It is now one of the most beautiful and stylish libraries in Moscow, with a fairly informal atmosphere. In addition to reading print and online books, you can watch TV series for free. If you visit the library frequently, you can request your own mug.
The library hosts roundtable discussions on various historical topics and book launches, and has the aptly named Philosophical Café if you need to replenish your caffeine levels.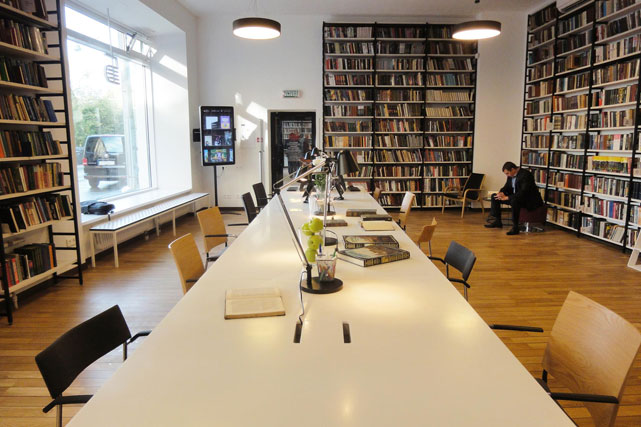 The renovation was made by architecture agency Svesmi. Source: Press photo
Address: 23 Chistoprudny Blvd
Opening hours: Mon-Fri 11:00-5:00; Sat-Sun 12:00-18:00.
Foreigners do not need to register for a reader's card.
4) Prospekt Library
This is another stylish Moscow library that was renovated by the same designers who worked on the Dostoevsky Library. One of its main advantages is that it is open until late.
It hosts lectures, workshops and film screenings.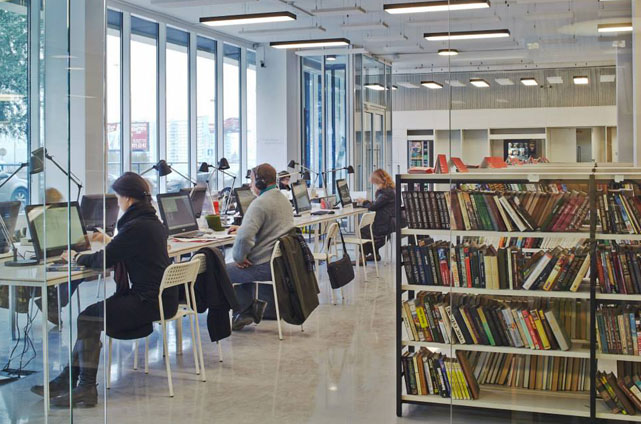 The library is just one minute walk from a new metro station Troparevo. Source: Press photo
Address: 127 Leninsky Prospekt
Opening hours: Mon-Sat 12:00-22:00.
Foreigners can register for free with a passport.
5) Sergei Eisenstein Cinema Art Library
The Eisenstein Library is a cultural center where you can find plenty of books and magazines about cinema and other arts.
Lectures and film screenings are held almost every day. Directors and actors regularly showcase their films.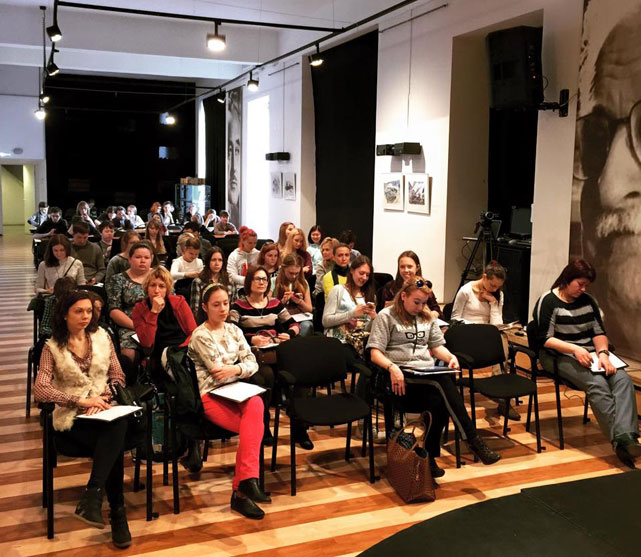 During the lecture in the Eisenstein Library. Source: Press photo
Address: 5/10 Karetny Ryad
Opening hours: Mon-Thu 11:00-20:00: the reading room is open until 21:00.
Foreigners can join from the age of 14 with a passport.
6) The Turgenev Library and Reading Room
This was the first free public library in Moscow, and people visit it for its unique historical atmosphere as well as to read. It was founded in 1885 with funds provided by Varvara Morozova, a Moscow philanthropist, and was originally named after the famous writer Ivan Turgenev. The building that houses the library is also unique: it was built by the architect Adolf Knabe in 1895.
The "Turgenevka", as the library is known locally, regularly hosts various activities – book presentations, contests and games.

The mansion for the library was built in 1895. Source: Press photo
Address: Buildings 1 and 2 Bobrov Perulok 6
Opening hours: Mon-Fri 11:00-20:00; Sat 12:00-19:00.
Foreigners can join from the age of 14 with a passport.
7) The Photo Library
This new library has opened in the popular design center Artplay and houses clippings from domestic and foreign photo magazines. It has a particularly notable collection of retro editions, such as Soviet art photo albums, as well as clippings dating from the 1960s from the magazine Sovetskoye Foto (Soviet Photo), and the Czech magazine Fotografi.
The Photo Library is a private enterprise, so you have to pay to visit.
Single visit / monthly subscription: 300 rubles; biannual subscription: 1,250 rubles; annual subscription: 2,000 rubles.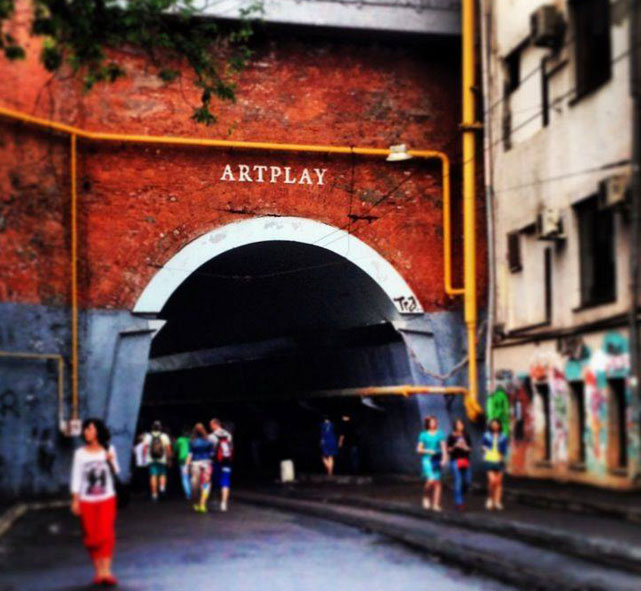 The territory of former factory, Artplay. Source: Press photo
Address: 10 Korp. 8 Syromiatnicheskaya Ul. (Artplay)
Opening hours: Mon, Tue, Thu 11:00-16:00; Wed, Fri 15:00-20:00.
Foreigners can register for free.
This is an abridged version of material first published in Russian by Bolshoi Gorod
All rights reserved by Rossiyskaya Gazeta.