New book sings the praises of Feodor Chaliapin's tour to Australia and New Zealand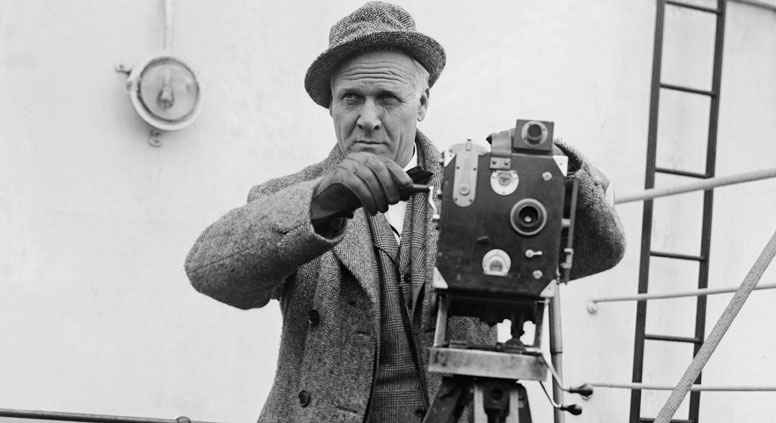 Russian opera singer Feodor Chaliapin aboard a ship with a movie camera, 1929. Source: Getty Images / Fotobank
TASS correspondent Nikolai Gorbunov has written a new book revealing lesser known facts about the opera singer's life.
When the great Russian singer Feodor Chaliapin left Russia in 1922, his first long tour was to the southern hemisphere, where in just three months he gave 25 critically acclaimed performances. In his new book, Feodor Chaliapin in Australia and New Zealand, Nikolai Gorbunov discusses the performances that the Kazan-born singer gave in those countries, alongside details of his life and work that fans might not already know. 


"Not much research has been done on Chaliapin's tour to Australia and New Zealand," Gorbunov told TASS. "There is still not much information about his performances to audiences in Australia and New Zealand – concerts that began his legendary tour across the world and brought him global fame.
"

Chaliapin was the first person to bring high Russian culture, art and music to Australia and New Zealand. Although he toured intensively, he never cancelled a concert, giving performances in Melbourne, Sydney, Adelaide, Wellington and Oakland.
Chaliapin's concerts included work by composers from different countries, which he sang in their original language, but his primary concern was to introduce Russian music to opera fans in Australia and New Zealand. According to Gorbunov, "The audiences took to the famous Song of the Volga Boatmen most of all."

As time passed, Chaliapin's tour was almost forgotten, but 87 years later, in April 2013, the residents of Christchurch, New Zealand, arranged an evening commemorating the great singer, and since then fans of his have started to meet at a local Russian cultural centre.

Nikolai Gorbunov has been an overseas TASS correspondent for a number of years. Feodor Chaliapin in Australia and New Zealand is his fifth book and covers 16 years in the singer's life and work (1922-38).
First published in Russian by TASS
All rights reserved by Rossiyskaya Gazeta.