For much of his poetic career, Joseph Brodsky moved between two languages: Russian and English. His writing was profoundly influenced by fellow poets writing in English, many of whom became friends and sources of inspiration.
Joseph Brodsky was one of the most prominent Russian poets of the 20th century. As a young man in the Soviet Union he refused to bow to the conformist attitudes of the day, writing poems that were characterized by a sparkling wit and independent thinking. Given the USSR's repressive, censorship-driven society it came as no surprise when he was arrested for "social parasitism" in 1964 – eventually spending 18 months in a remote village as a punishment – and ultimately expelled from the country in 1972. His poetic style combines technical brilliance with the intimate, lyric poet's concern with transcendent themes such as exile, love, death, nature. It is a measure of Brodsky's skill as a poet that he was also able to master the poetic form in both his native Russian and English, a language that enchanted him from an early age.
Learning English by night
As a young poet in Soviet Russia, Brodsky pursued his interest in English verse with admirable determination. Brodsky's biographer Lev Lossef describes how he spent his time in exile in Norenskaya "slowly making his way through English texts:
"At night, in his hut on the edge of a village on the banks of a stream, there was nothing to distract him […] His object was not to learn another language; it was to learn another poetry."
Brodsky's fascination with poetry in English would last for his whole life. He translated the works of several poets into Russian, and in later years began to write his own poems in English. He also wrote several essays in English, many of which can be found in the award-winning collection Less Than One: Selected Essays.
Growing into poetry with Robert Frost
An important early influence on Brodsky's verse was the American poet Robert Frost. Many years after his first encounter with Frost's poetry, Brodsky recollected his astonishment when he first read translations in Russian at the age of 22. "With Frost," Brodsky mused in a 1975 interview for the Paris Review, "it all started:"
"I was absolutely astonished at the sensibility, that kind of restraint, that hidden, controlled terror. I couldn't believe what I'd read."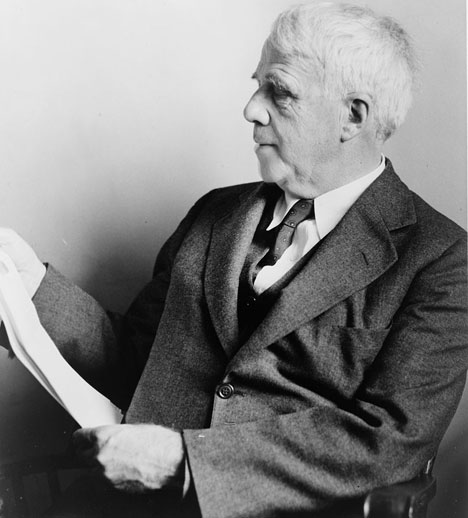 Robert Frost, picture taken bystaff photographer of Library of Congress. Source: wikipedia
Brodsky saw the restraint of Frost's writing as a way of expressing a uniquely American experience. Discussing Frost's poetry with Solomon Volkov, he suggested that the "absence of emotion" was "representative of an art that simply doesn't exist in Russian."
WH Auden: 'The greatest mind of the 20th Century'
Brodsky's admiration of Frost indirectly led to his discovery of works by the English poet W.H. Auden. In the Paris Reviewinterview, Brodsky recalls sending his poems to Frost's Russian translator, who replied with the suggestion that one of them "really resembles Auden in its sense of humor." Brodsky sought out examples of poetry by Auden, who became his friend and mentor after Brodsky left the Soviet Union in 1972.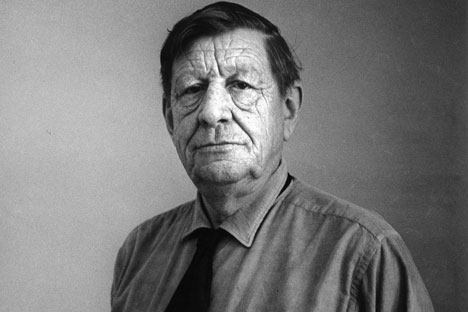 An Anglo-American poet WH Auden. Source: Ullstein Bild/Vostock Photo
It is difficult to underestimate Auden's significance for Brodsky's writing. The writer and critic John Bayley suggested that "without Auden, Brodsky would possibly never have made himself into a poet writing in English." After the elder poet's death, Brodsky mused that "belief in the immortality of his soul becomes somehow unavoidable." Discussing his efforts to write poetry in English, Brodsky explained that:
"My sole purpose… was to find myself in closer proximity to the man whom I considered the greatest mind of the 20th Century: Wystan Hugh Auden."
Auden's poem In Memory of W.B. Yeats was a particularly important reference point for Brodsky, who wrote of his fascination with its description of "time that is intolerant" yet "worships language and forgives." Critic Adam Weiner suggests that this relation of language, time and space became a "cornerstone" of Brodsky's own poetic practice. Auden's poem also provided a template for Brodsky's tribute to the poet T.S. Eliot, where he declares that "in the rhyme / of years the voice of poetry stands plain."
Moving into English
After his departure from the Soviet Union and subsequent move to the U.S., Brodsky became close with the American poet Robert Lowell.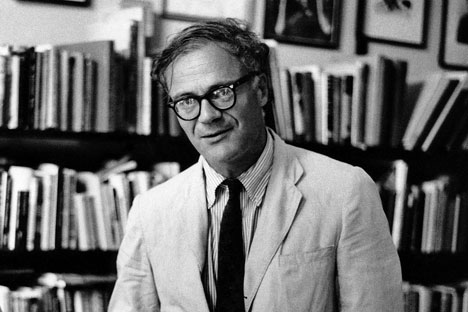 Robert Lowell at the Grolier Bookshop in Harvard Square in the 1960s. Source: Elsa Dorfman / wikipedia
They met when Lowell volunteered to read translations of Brodsky's poems on stage at the 1972 International Festival of Poetry, which Brodsky attended with Auden. The critic and expert Derek Bethea judges that both elder poets had a great impact on Brodsky as they helped him settle into his new life in America:
"It was these two – Auden and Lowell – who left an indelible personal residue on Brodsky and his language at a very vulnerable and impressionable time."
It was also at Lowell's funeral that Brodsky first met fellow Nobel Prize winner Derek Walcott.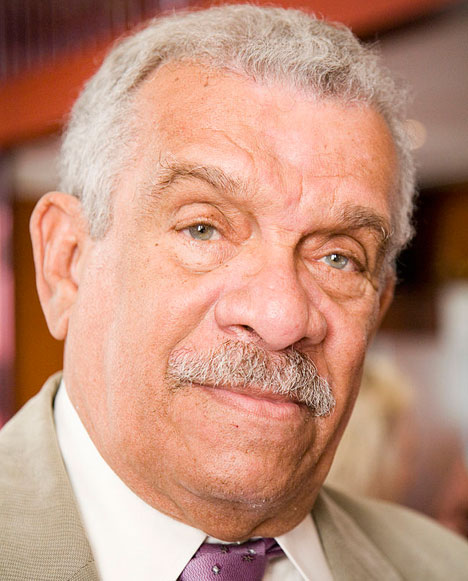 Nobel Prize winner Derek Walcott, picture taken in 2008. Source: wikipedia
"I found working with Walcott that his intuition is stunning," Brodsky confided in a 1993 interview with Blair Ewing, and the pair became close friends and mutual influences, translating each others' work and sharing poetic techniques. Brodsky and Walcott also joined with Irish Nobel Laureate Seamus Heaney in the book Homage to Robert Frost, revisiting the influence of one of Brodksy's early favorites.
In 1985 Walcott praised Brodsky's "industry, his valor, and his intelligence." These qualities are most evident in Brodsky's passionate pursuit of poetry in English throughout his career, as he endeavored to draw together two great literary traditions in his own verse.
All rights reserved by Rossiyskaya Gazeta.