Literature Summer festival lightens up with British and Russian writers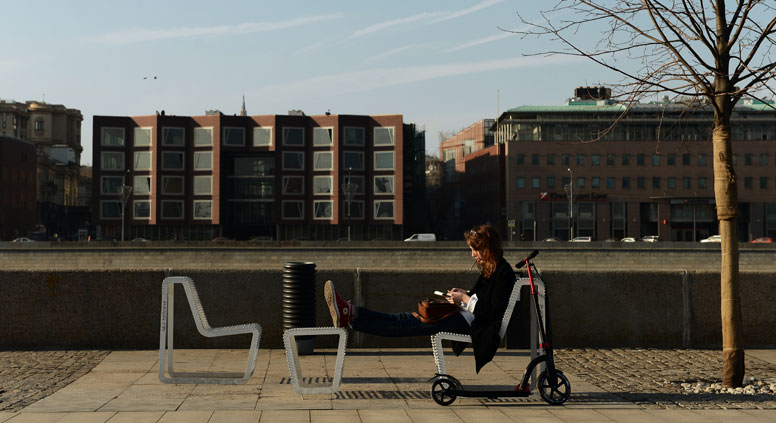 Renewed "Museon" Arts Park Source: Evgenya Novozhenina / RIA Novosti
Moscow's "Muzeon" Arts Park will be hosting a one-day summer festival Literature Summer on June 27, as reported by the event organizers the British Council in Russia.
"Literature Summer" will be part of the much larger and a traditional festival "Ahmad Tea in Russia." The program for adults will include performances of famous Russian and British writers, literary critics, publishers and journalists. Additionally for children, workshops and theatre participation are envisaged.
Russian writer Tatyana Tolstaya is expected to outline differences between authoring the novel at-large and writing short stories, as mentioned within her works.
British historian and an author of historical novels, Robert Irwin will be discussing the traditions of eastern culture and its depiction in the works of European writers, musicians and artists.
Russian theater director Kirill Serebrennikov will be analyzing the interaction of literature and theater, whilst Russian poet Vera Polozkova is set to read new poems.
Historian, writer and laureate of Russian Booker Prize Vladimir Sharov will discuss about a research of an author who is writes a historical novel, about nonfiction, which additionally include his works.
Furthermore, British science fiction writer Ian MacDonald would analyze an envisaged scenario, lawless society, where everything is solved by mutual agreement.
British literary critic John Mallen is to tell which methods modern English writers have borrowed from the classics of British literature.
Finally, the Lectures of British participants of the festival will be held in English, together with parallel translation into Russian.
First published in Russian by TASS news agency.
All rights reserved by Rossiyskaya Gazeta.