Best translators of Russian literature rewarded at ceremony in New York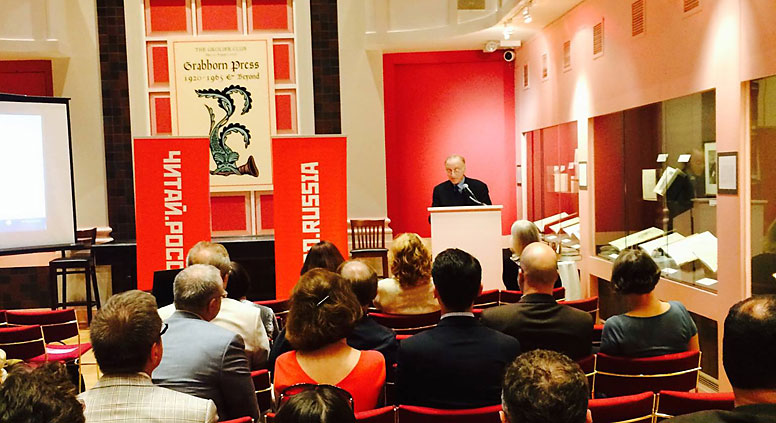 Read Russia Prize 2015 awards ceremony presidented by Gary Saul Morson. Source: Press photo
Oliver Ready wins Read Russia English Translation Prize 2015 for translation of Vladimir Sharov.
The laureates of the biggest translation prize for the best translation of classical and contemporary Russian literature, the Read Russia English Translation Prize 2015, have been announced in New York.
At an official awards ceremony on May 29 in one of the oldest and most respectable book clubs in America – the 130-year-old Grolier Club – Oliver Ready was named as 2014's best translator for contemporary Russian literature for his translation of Before and During by Vladimir Sharov, published by Dedalus Books.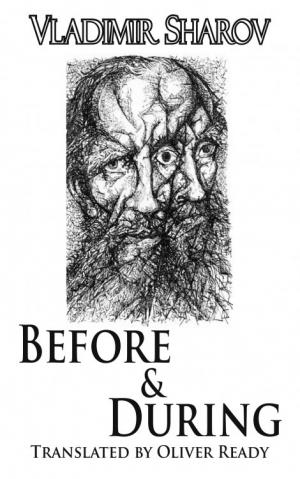 Before and During by Vladimir Sharov, Dedalus Books
Before and During was published in Russia in 1993 and is an action-packed historical mystery. The jury of the Read Russia English Translation Prize, comprising internationally recognized scholars, writers and translators (Richard Lourie, Ronald Meyer and Katherine Tiernan O'Connor), made a unanimous decision.
"The translation must be superior, but not perfect," the jury wrote. "If achieving the perfect is impossible then the superior is achievable. And that is exactly what Oliver Ready has done in translating the essence of Vladimir Sharov's novel in English. Ready has been able to catch the convoluted ideas of the narrator, which combine his love for Christ and Lenin, who simultaneously prays for the sinful Ivan the Terrible, and attempts to come to terms with the Bolshevik legacy."
The jury members also took note of the resounding success of two translations of Leo Tolstoy's Anna Karenina by renowned translators Marian Schwartz and Rosamund Bartlett, published in 2014 by Yale University Press and Oxford University Press.
Read Russia, founded in 2012, is an initiative based in Moscow, New York, and London that celebrates Russian literature and culture. Read Russia gives international audiences fresh opportunities to engage – in person, on screen, and online – with Russia's literary leaders and heritage. The Read Russia English Translation Prize was founded with the support of the Boris Yeltsin Center, the Russian Institute of Translation and the Russian Federal Agency for Press and Mass Communications as part of the Read Russia program.
First published in Russian by Rossiyskaya Gazeta
All rights reserved by Rossiyskaya Gazeta.