Moscow's Sheremetyevo Airport opens own virtual library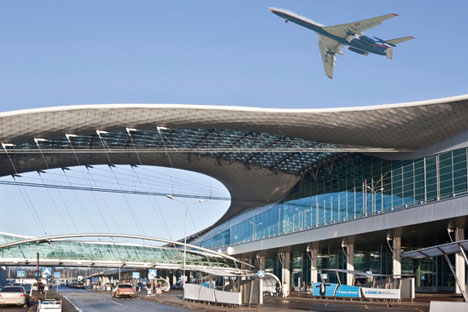 Free e-book downloads at one of Moscow's three international airports
Moscow's Sheremetyevo Airport. Source: Lori / Legion Media
From July 16 people working in or passing through four of Sheremetyevo Airport's terminals - D, E, F and C - will be able to download books in Russian without charge.

The first virtual "SVOya library" lists books with mobile phone readable QR codes on stylized images of bookshelves in the passport control areas of the terminals that permit users to download e-books. The scheme, which includes 16 improvised reading rooms, will be free until the end of 2015. Books can also be accessed via the website.

Currently, the virtual library contains 108 books in Russian, 60 of which works of classical literature and 48 contemporary.

Sci-fi author Dmitry Glukhovsky, whose books Metro 2033, Metro 2034 and Metro 2035, have been top sellers in Russia and abroad, was due to launch the scheme Thursday in the airport's Terminal D.

The library is organized with the support of the Russian Book Union, the Eksmo publishing house and the LitRes online electronic bookstore.
First published in Russian by the official website of the Year of Literature godliteratury.ru.
All rights reserved by Rossiyskaya Gazeta.