Any good Russian book is capable of finding its English reader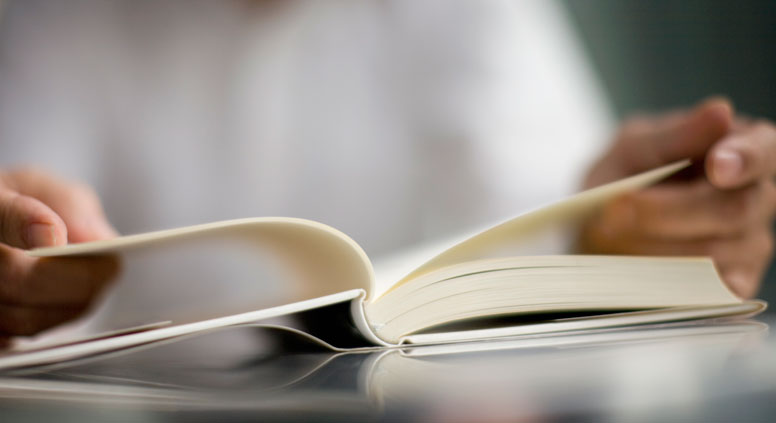 Lisa Hayden: I came to love translation because it gives me the opportunity to choose words and create a literary text without having to worry about plot, character development, and the like. Source: Getty Images
A creator of one of the most comprehensive web resources about Russian literature, Lizok's Bookshelf, Russian literary translator and blogger, Lisa Hayden, discussed the American book market and her passion for Russian literature with the official site of the Year of Literature in Russia.
Godliteratury.ru: How did you start reading Russian literature? And how did you realize you wanted to begin translating professionally?
Lisa Hayden: Everything followed a surprisingly logical progression: when I was around seven or eight, I read some stories about Baba Yaga, then in sixth grade we read a Chekhov story (The Bet), and as a senior in high school, things escalated to Crime and Punishment. I don't remember what happened in between, but those are the key works of Russian literature from my childhood.
I started translating literature relatively recently, probably about seven years ago, though I did some small bits in grad school and for a theater, back in the 1980s and 90s. I can say for certain that I had no plans of becoming a translator when I was a college student: when one of my housemates told me that one of our neighbors was Margaret Wettlin, who translated a slew of Russian classics, I told him that literary translation had to be one of the dullest-sounding jobs on earth. I was pretty clueless back then! I came to love translation because it gives me the opportunity to choose words and create a literary text without having to worry about plot, character development, and the like. Someone else has (I hope!) already taken care of that.
Godliteratury.ru: What's the first Russian book you translated into English?
L.H.: Oddly enough, I can answer that question three ways! If it's the first translation of one book that's already been released, then it's Vladislav Otroshenko's Addendum to a Photo Album, a wonderful novel about a very interesting family of Cossacks. If it's the first novel I translated, then it's Marina Stepnova's The Women of Lazarus; I finished the translation last spring and the book will be released this September. If it's the first book that contains only my translations, then it's a collection of plays by four winners of the Debut Prize: Olga Rimsha, Yaroslava Pulinovich, Ekaterina Vasilyeva, and Ksenia Stepanycheva. It's strange, but each of those books carries a feeling of "first book" for me. Maybe I'm too sentimental, I don't know.
Godliteratury.ru: Please speak a little bit about the market in the United States for foreign literature. Are there any trends? Is there a large interest or demand for any particular kind of literature? If so, why? What drives it?
L.H.: In speaking about general trends in the United States and England – I'm translating three books for a British publisher, Oneworld Publications, and definitely pay attention to England, too – I'd say the main thing I'm noticing now is new small publishers that publish only translations or primarily publish translations. I began noticing that two or three years ago, but when I was at BookExpo America at the end of May, I started sensing it even more than before. It makes me endlessly happy that lots of publishers – some of the new ones as well as other independent houses that have been around significantly longer and might be a little larger – give the impression of really knowing who their readers are.
Godliteratury.ru: And now a little about Russian literature. Do you choose what to translate or do you get requests from publishers you work with?
L.H.: With regard to choosing books, I'm very lucky: I write a blog about Russian literature lizoksbooks.blogspot.ru, so there's no mystery about my tastes and opinions. People know what to offer me! I wrote (positively, of course) about some of the books that I would later translate: The Women of Lazarus, Eugene Vodolazkin's Laurus, and Vadim Levental's Masha Regina. I've just started translating Vodolazkin's Solovyov and Larionov, which I recommended to the publisher.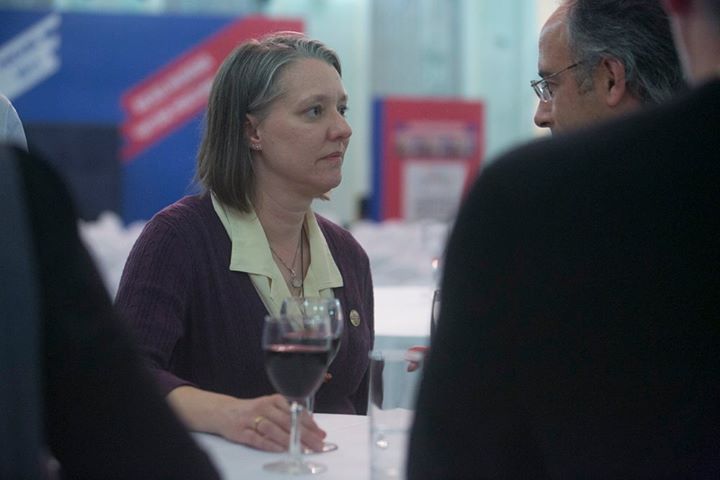 Lisa Hayden in Moscow at Read Russia award ceremony. Source: Anatoli Stepanenko / Lisa Hayden facebook page
It's difficult to answer about demand since I don't work in marketing or public relations, but I do get the feeling that any good book is capable of finding its reader, particularly when the translated editions themselves are high-quality in all senses. As a person with a special love for contemporary Russian fiction, of course I'd like to see more interest in newer books, but I understand that will come with time. Unfortunately, I'm not always the most patient person!
Godliteratury.ru: Finally, are there a lot of translators of Russian literature? And is there a lot of competition?
L.H.: There are quite a few Russian-to-English translators, though I don't know how many of us there are if you were to count absolutely everyone. There are certainly dozens, although there aren't very many who are only literary translators and don't, for example, teach full-time at a university. I think it's a huge advantage that we're so varied: we all have preferences and specialties, and I place tremendous value on the experience and opinions of each colleague, whether the person is an academic with a very specific focus or a professional translator who translates both contemporary literature and classics. It's difficult for me to estimate competition, though I can say that I place tremendous importance on interaction with my colleagues – and here, I would include translators, authors, and publishers – and with the literature itself, since we all have the same goal: translating texts so they're accessible to new readers. I feel, very keenly, the huge honor and responsibility that comes with becoming my authors' English-language voice.
First published in Russian at godliteratury.ru
All rights reserved by Rossiyskaya Gazeta.