In front of the enlistment office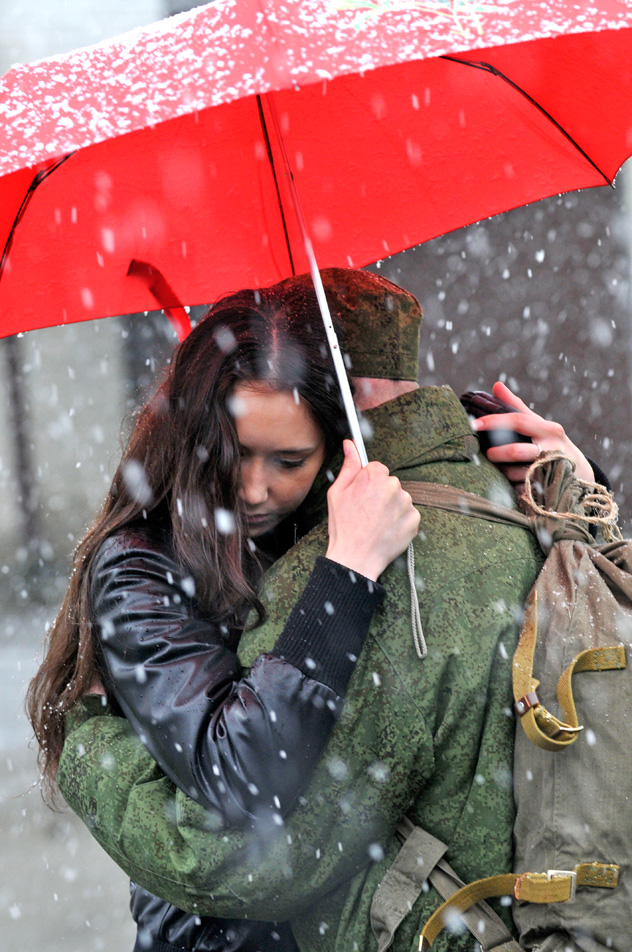 Stavropol : a Russian army new conscript shares a tender moment with his girl-friend as he waits for the dispatch at the military registration and enlistment office in the southern Russian city Stavropol, on April 21, 2011. Photo by DANIL SEMYONOV / AFP PHOTO.
All rights reserved by Rossiyskaya Gazeta.