Faces of War by Yuri Kozyrev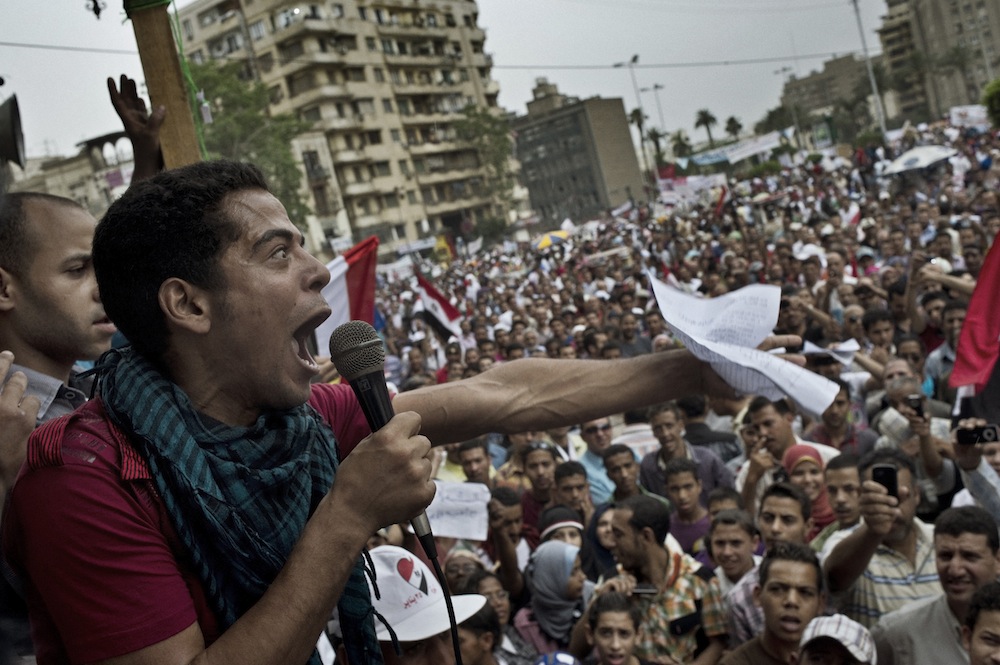 A man shouts demands from a stage on the edge of Tahrir Square during a protest dubbed the Second Revolution on May 27, 2011. Tahrir Square continues to be the stage for Egyptian expression as the country hurtles through the process of democratic transition. But some activists worry that the revolution has been hijacked by whoever has the loudest voice.
YURI KOZYREV / NOOR
Fearless and fiercely talented, the Russian photographer Yuri Kozyrev recently swept the top Bayeux Calvados awards after winning the Visa d'or News Award for his coverage of the Arab Spring. Colleagues say Kozyrev is on well on his way to joining the ranks of the greatest war photographers.
Get the week's best stories straight to your inbox
We've got more than 2 million followers on Facebook.
Join them!