Russian criminal tattoo archive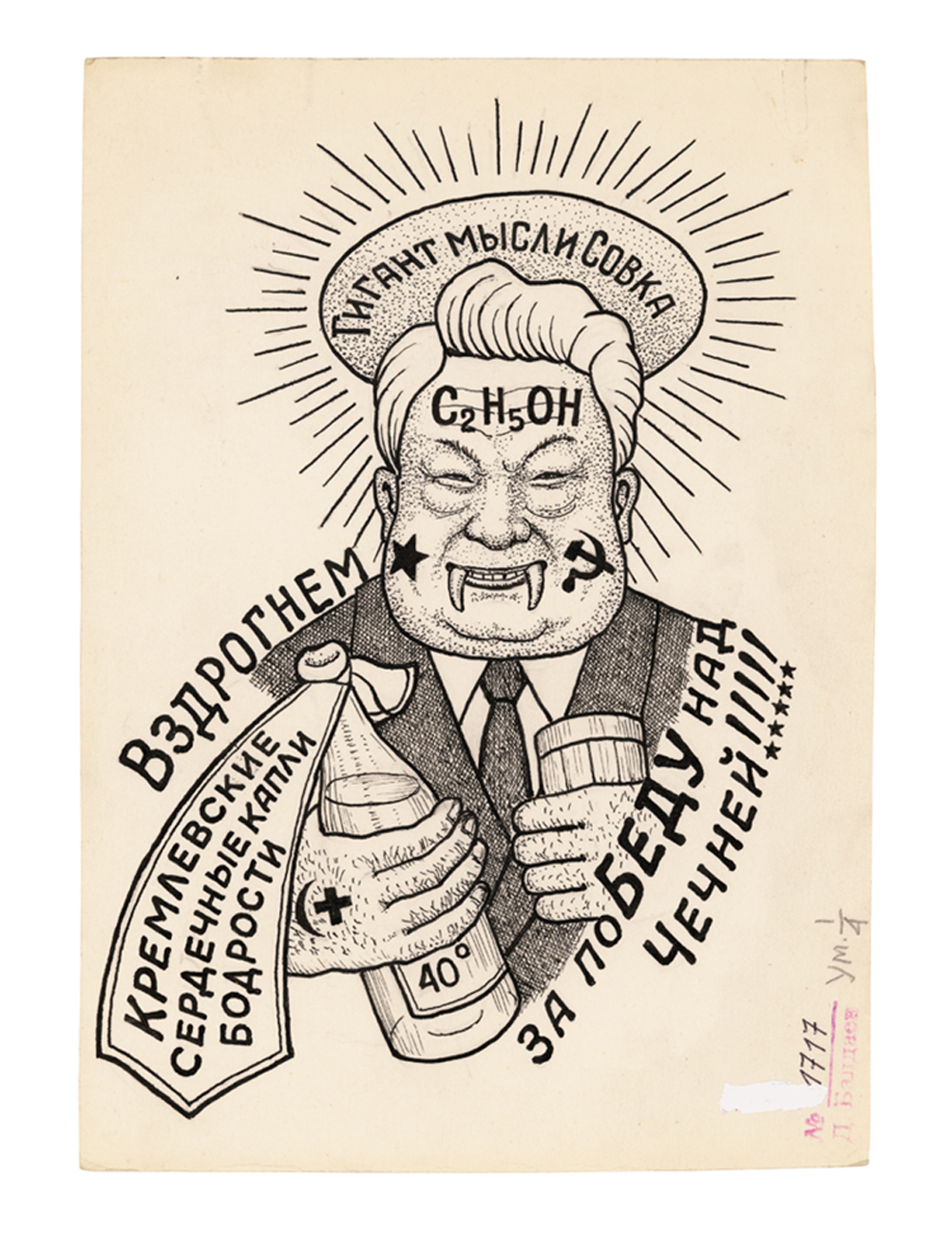 From the top the text reads 'Giant of Soviet thought, C2H5OH [the molecular formula for alcohol]. Down the hatch, Cheering Kremlin Heart Drops, For victory over Chechnya!!!!!'. A caricature known as 'Japanese eyes'. The wearer fought in the Chechen war of 1994-1996.
Danzig Baldaev / Courtesy of
FUEL
In these images the nameless bodies of criminals act as both a text and mirror, reflecting and preserving the ever-changing folklore of the Russian criminal underworld. The next exhibition will be held at "Galerie Max Hetzler" in Berlin, Germany, 28 April – 23 June 2012.