Structure of the IT market in Russia and in Western Europe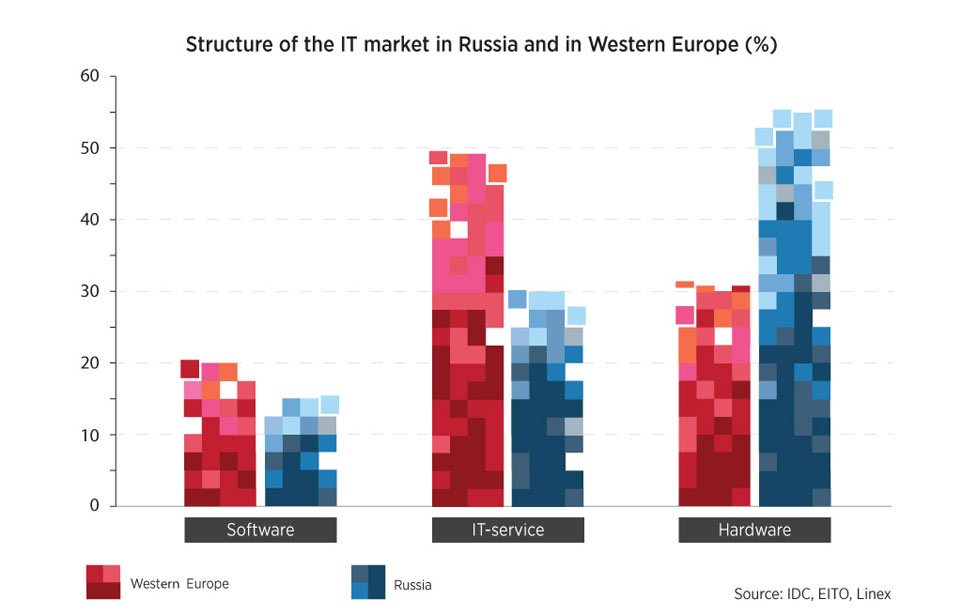 Hardware continues to dominate the Russian IT market, making up more than 50 percent of the sector. In contrast, hardware is only 30 percent of the European IT market. The rest of the segment there belongs to IT services (50 percent) and software (20 percent).
Related article: Russian IT market faces cloudy future


All rights reserved by Rossiyskaya Gazeta.