How many Russians took part in meetings...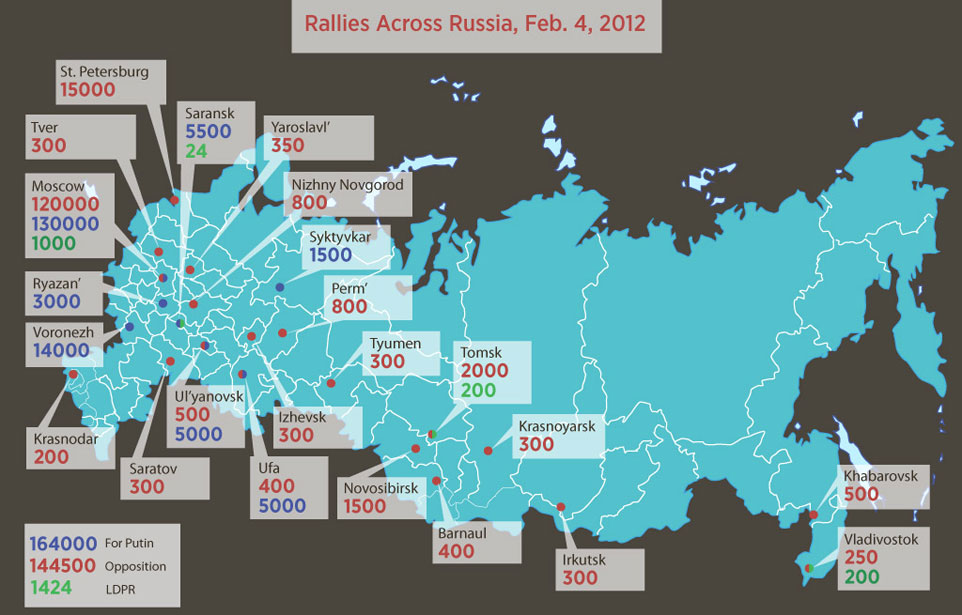 In the midst of Russia's 2012 presidential campaign, protests on Feb. 4 showed that Russians remain ready to take to the streets in defense of their rights – or their preferred candidate.
Related article: Protestors not afraid of the cold
All rights reserved by Rossiyskaya Gazeta.