The 2012 rating of social networks among Russian Internet users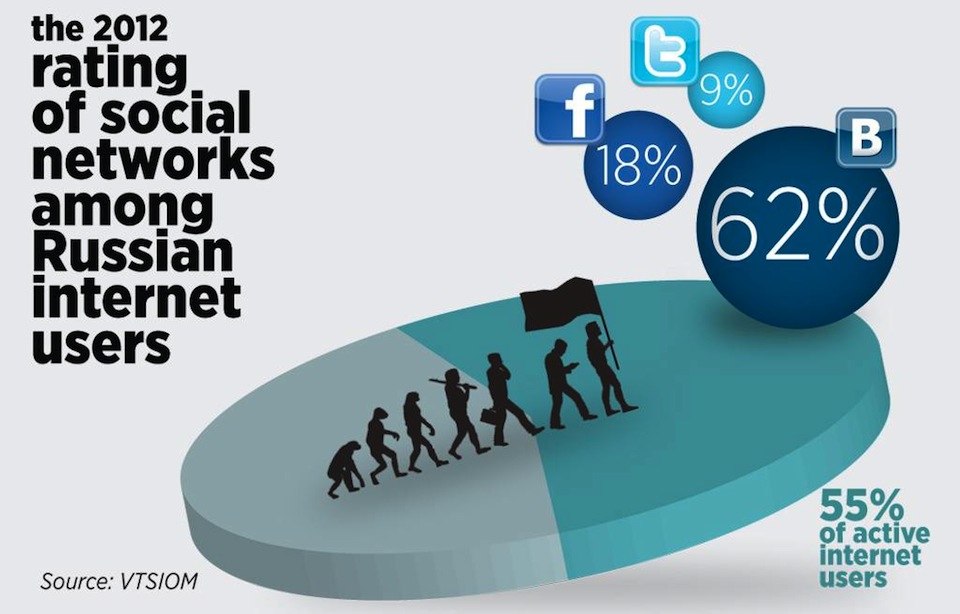 Social networks mirror the social capital and expand the circle of trust between people.
Vkontakte, Russia's most popular social network brings together about 62 percent of Russian internet users leaving behind its American counterpart Facebook (around 18 percent of Russians use it).
Related article: Stagnation produces political change
All rights reserved by Rossiyskaya Gazeta.