Folk Box: Spring at the door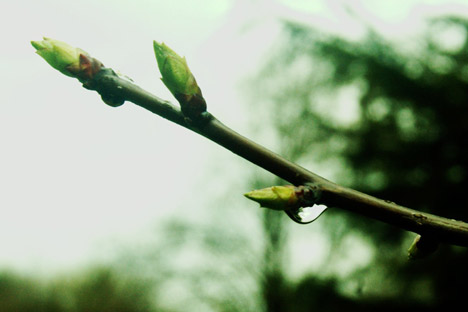 Each week Olga Shapovalova offers to folk music lovers a multicoloured display of customs and traditions, legends and tales, melodies and rythms of Russia.
Source: Nathan deGargoyle/flickr.com
Spring is finally here and nobody can argue with that statement! Russia is vast, the weather can be capricious and changeable throughout the spring season, ranging from mildly warm weather in the south to still adamant frosts in the north. As for here in Moscow… I'm afraid to even mention it, every single spring day here might differ vastly from the previous one, with surprises that shift from dazzling spring sun to blizzard in the bat of an eye!
However, all true devotees of folklore know a whole lot of methods of summoning spring, coaxing it, inducing it to arrive sooner: for this you need to be armed with special songs and tunes that ensure the advent of spring… Even one who doesn't particularly boast an ear for music can sing them. I guess it was especially conceived by our ancestors, who deemed it a must to sing these songs in early spring!
All rights reserved by Rossiyskaya Gazeta.