A network of pipes weave together countries in Europe and Asia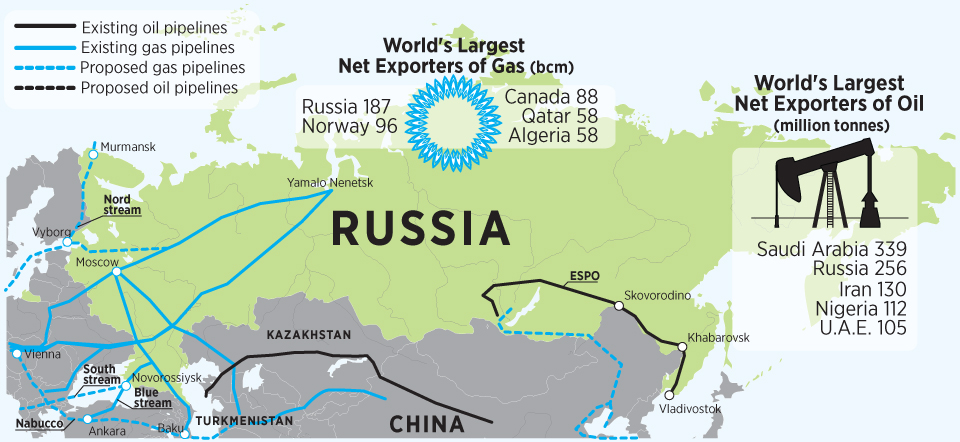 As a leading exporter of oil and gas, Russia is interested in co-operating with big global hydrocarbon consumers, particularly China. Until recently, most oil supplies went to the West but, on the completion of the ESPO pipeline, Russia commenced shipping oil to the Asia-Pacific region.

As soon as the oil production increases in eastern Siberia, the eastward exports will expand. Today, ESPO exports 15 million tonnes of oil via the port of Kozmino and another 15 million tonnes China.

Last year, the major buyers of oil from the port of Kozmino were the United States (27 per cent), Japan (19 per cent), China (18 per cent) and South Korea (13 per cent). Should Russia increase oil supplies to China, it risks becoming dependent on one country, as it may face the importer's price demands.


All rights reserved by Rossiyskaya Gazeta.