Would you like to live in another country permanently?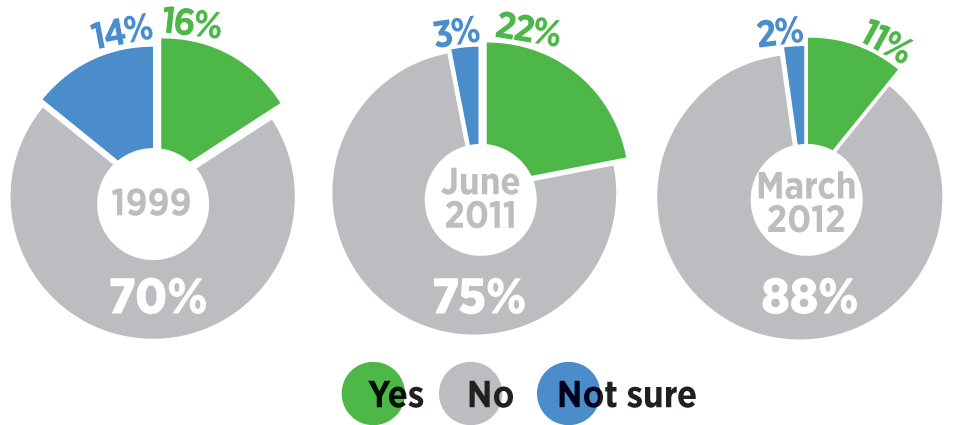 The desire to emigrate from Russia is at a record low despite a turbulent election season marked with a rise in protests, according to state-run pollster VTsIOM. However, the drive to leave is the highest among the young and the supporters of political hopeful Mikhail Prokhorov, a presidential candidate who led demonstrations.
All rights reserved by Rossiyskaya Gazeta.