Passenger traffic in Moscow's airports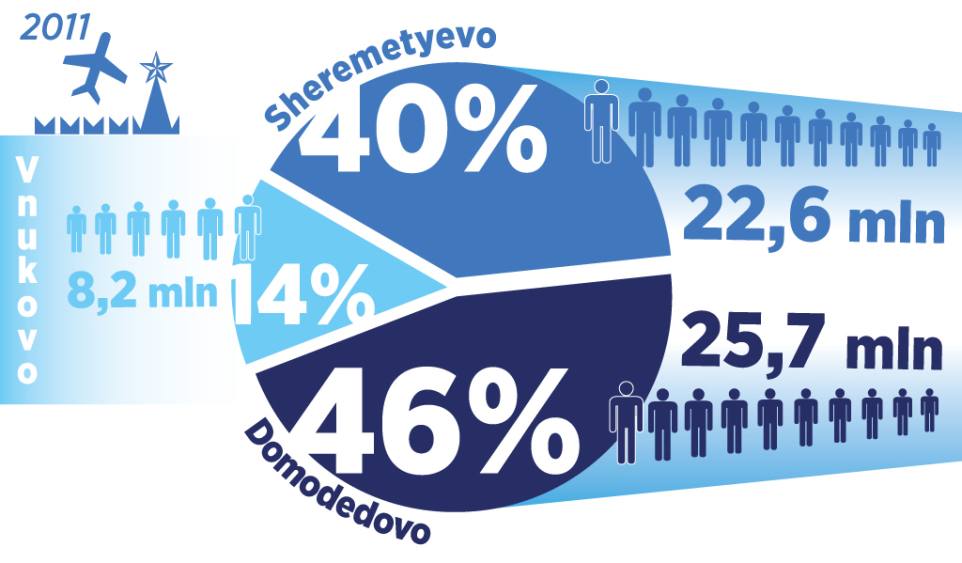 Moscow's three largest airports may merge into a single organization, which would eventually be privatized. For the past several years, Moscow's three biggest airports, Sheremyetevo, Domodedovo and Vnukovo, have been competing with each other for both passengers and airlines. Experts fear that the planned consolidation will have a negative impact on competition.
Related article: Three Moscow airports are to merge
All rights reserved by Rossiyskaya Gazeta.