Russians not enthusiastic about new political parties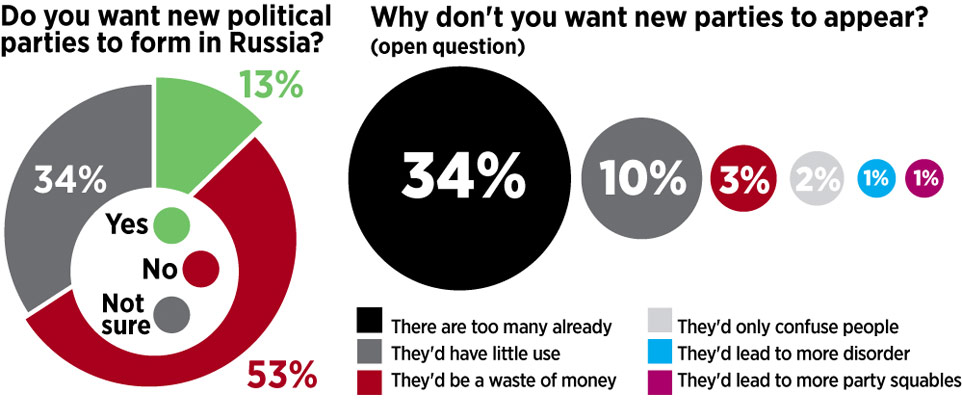 Russian President Dmitry Medvedev signed the Law on Political Parties, which is expected to lead to a sharp increase in the number of registered political parties in the country. The law reduces the minimum number of members for a party from the current 40,000 to 500, and an impressive list of those eager to take advantage of the relaxed requirements has already formed. The Ministry of Justice reported at the end of March that it had received 68 applications to establish new parties.
All rights reserved by Rossiyskaya Gazeta.