Folk Box: The most ancient singing styles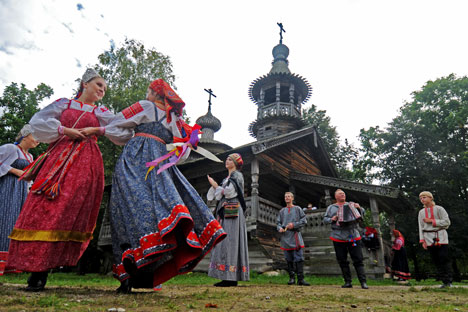 Each week Olga Shapovalova offers to folk music lovers a multicoloured display of customs and traditions, legends and tales, melodies and rythms of Russia.

This is the sort of theme that is sure to intrigue anyone. In fact, it has a hypnotic effect on me as well: we shall be determining the most ancient singing styles.

Just how did the ancient Slavs sing thousands of years ago? And what did centuries ago the northernmost peoples consider to be truly beautiful singing?

Why am I speaking in the past tense? We shall find out how these ancient traditions are being preserved by our neighbours in Lithuania, Estonia, Azerbaijan and other countries and regions…
All rights reserved by Rossiyskaya Gazeta.