Sukhoi Superjet 100 and its competitors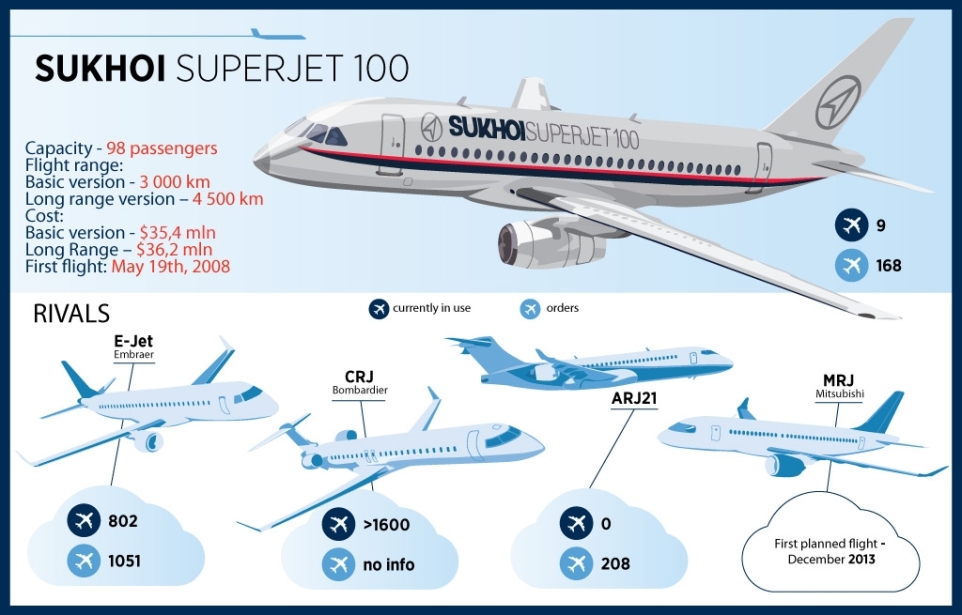 The crash of a Sukhoi Superjet 100 in Indonesia on May 9 has revived the discussion over the future of Russian civil aviation, but experts tend to think that the project, known as SSJ-100 for short, will go ahead regardless of the causes of the crash. The experts' predictions are bolstered by the fact that no official documents on suspension of SSJ-100 contracts have been filed by customers. Indonesia is the biggest foreign buyer of the Superjet, and so far reports that the country's government has recommended that local buyers suspend their contracts have not been confirmed.
All rights reserved by Rossiyskaya Gazeta.