Russia's fictional shipments to Syria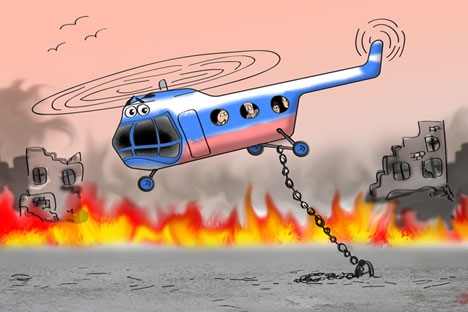 Hillary Clinton, Secretary of State of the United States, announced recently that Russia is arming Syria with military helicopters, which are being used in the war against the peaceful population. The Secretary of State was not ready to back up this information, which was instantly spread across the world by the leading mass media outlets without, it seems, any facts. It very quickly turned out that there were no such deliveries at all. Even a Pentagon spokesman had to admit that the head of the U.S. government foreign affairs agency had not got her facts right.
Related article: Russia's fictional shipments to Syria
All rights reserved by Rossiyskaya Gazeta.