Integration is no reason for confrontation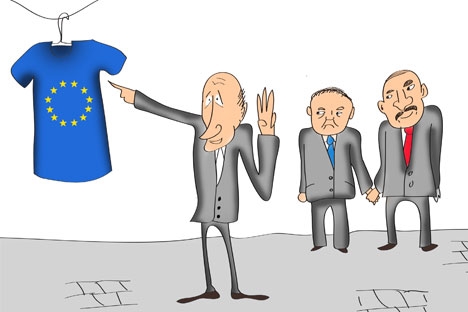 Increasing integration of the countries of the former Soviet Union is among Russia's chief foreign policy priorities. The main objective is not only to preserve and consolidate unity in the political, social, cultural and historical contexts, but also to reanimate trade and economic cooperation and encourage healthy competition. Neither the CIS nor the Customs Union of Russia, Belarus and Kazakhstan was established to escalate any form of confrontation with Russia's neighbors but rather to pursue peaceful coexistence and cooperation with other blocs of nations, including the European Union.

Related article: Integration is no reason for confrontation
All rights reserved by Rossiyskaya Gazeta.