Acquaintance with the millenary history of Yelabuga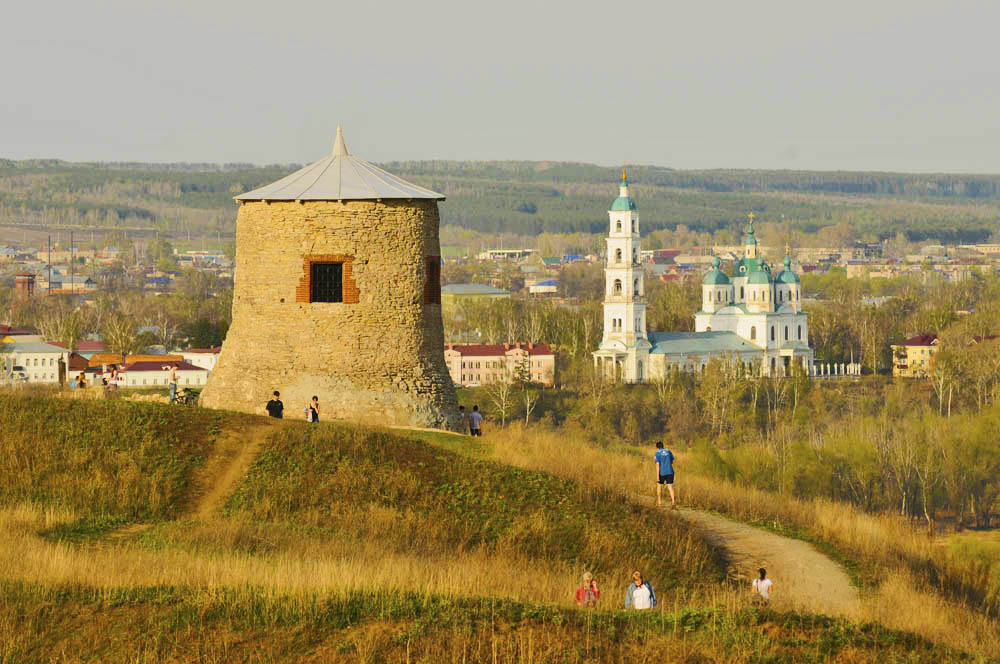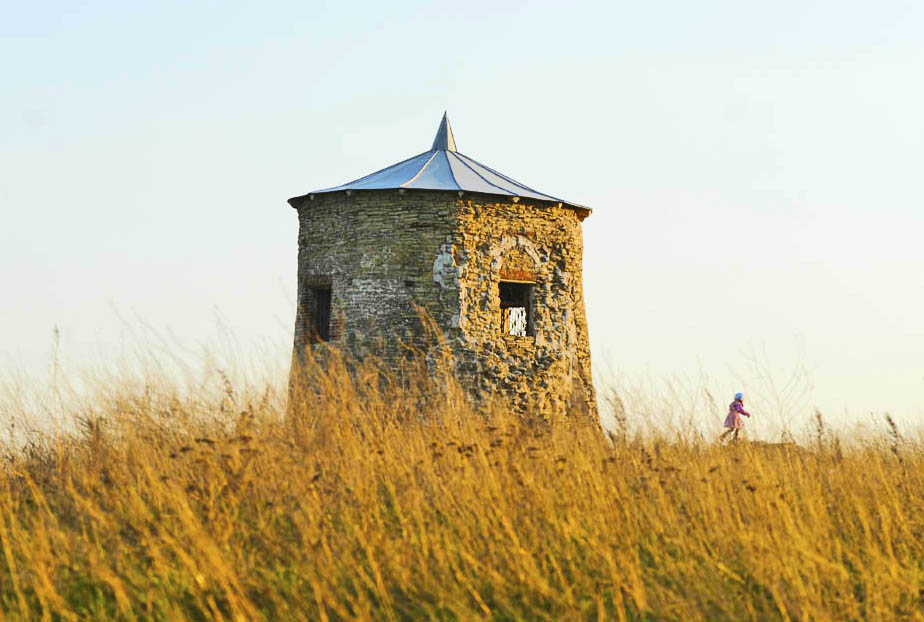 The town preserved a distinctive image of a merchant center of the 19th century so well that in 2000 it was awarded the UNESCO's 'Palm Branch of Peace' gold medal.
Andrey Shapran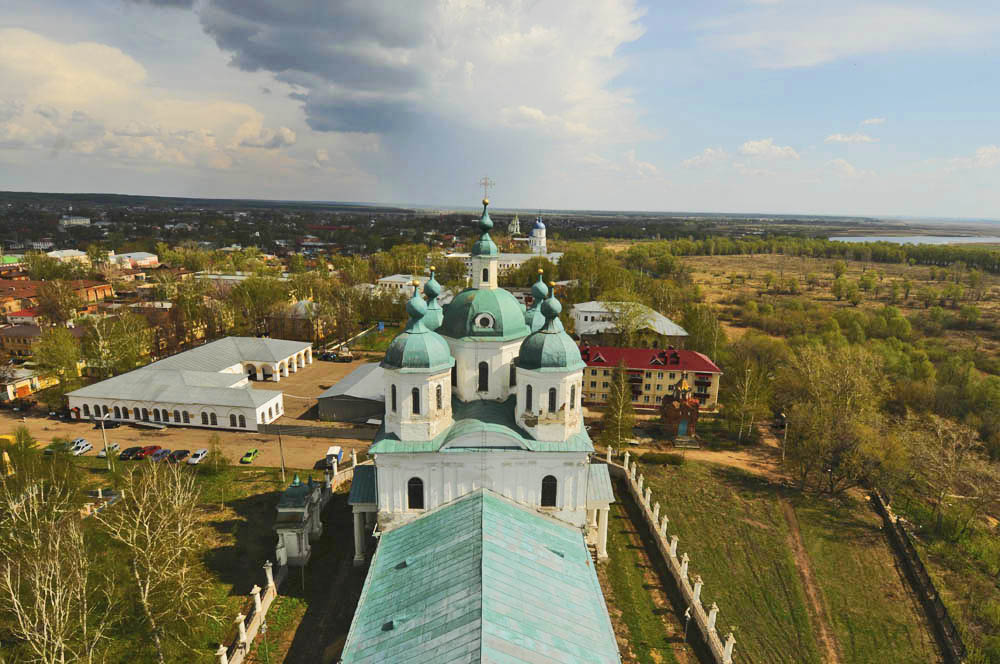 From the hill of the Chyertovo settlement a visitor is greeted by a magnificent view of the neighborhood and lands covered by river arms and gardens, flat horizons of which are interrupted by temples' silhouettes.
Andrey Shapran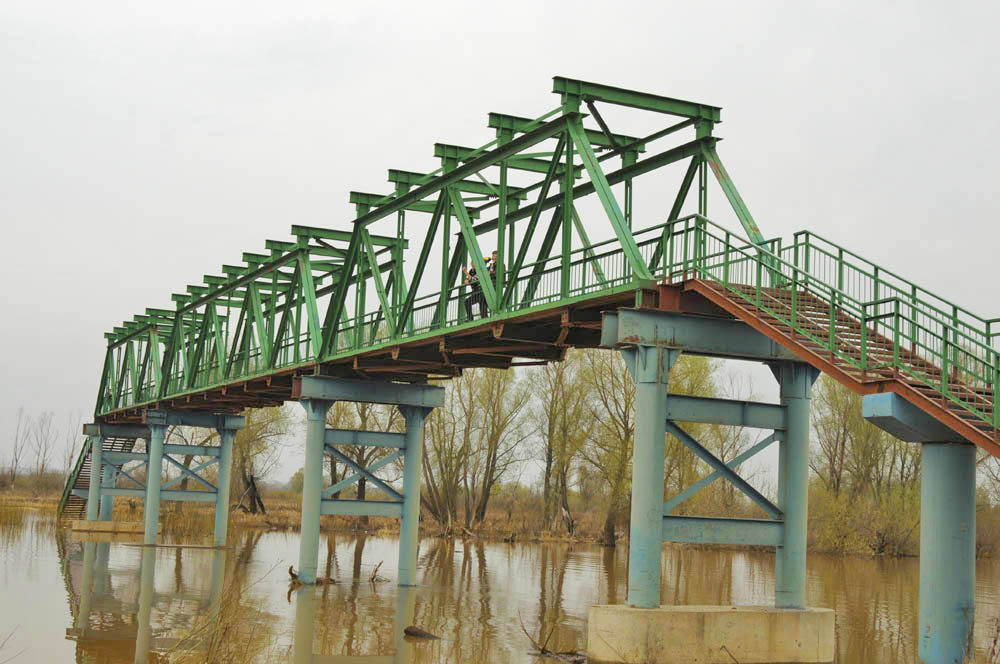 It was a territory of the Yelabuga settlement, which was later named Chertovo (Devil's) settlement, where a crossing over the river Kama was situated for a long time.
Andrey Shapran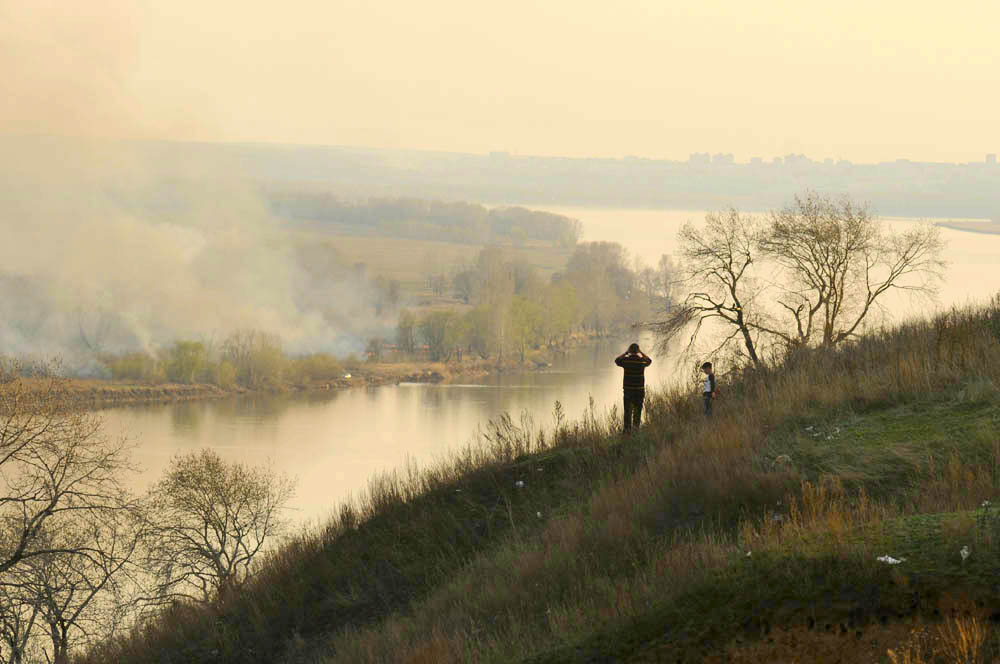 The millenary age of Yelabuga was confirmed by archeological and scientific researches, which proved that the Bulgar estuary settlement at the river Toima had appeared at the turn of 11th century.
Andrey Shapran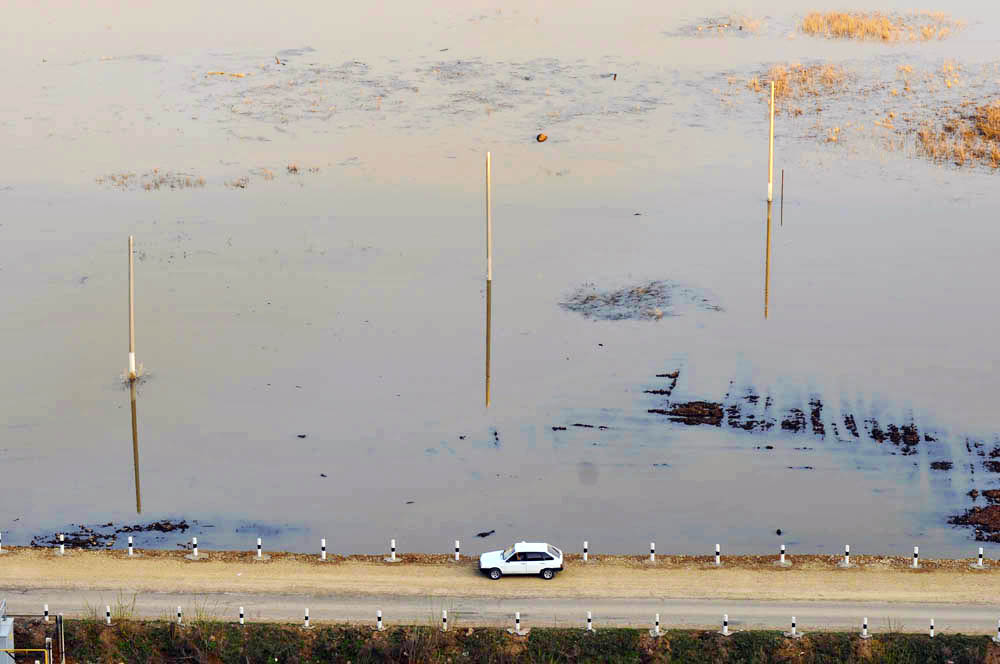 As Yelabuga was situated at one of the most important trade ways, it was developing as a merchant town. It reached its prosperity in the second half of the 19th century, when the town played a leading role on the territory of Kama Region.
Andrey Shapran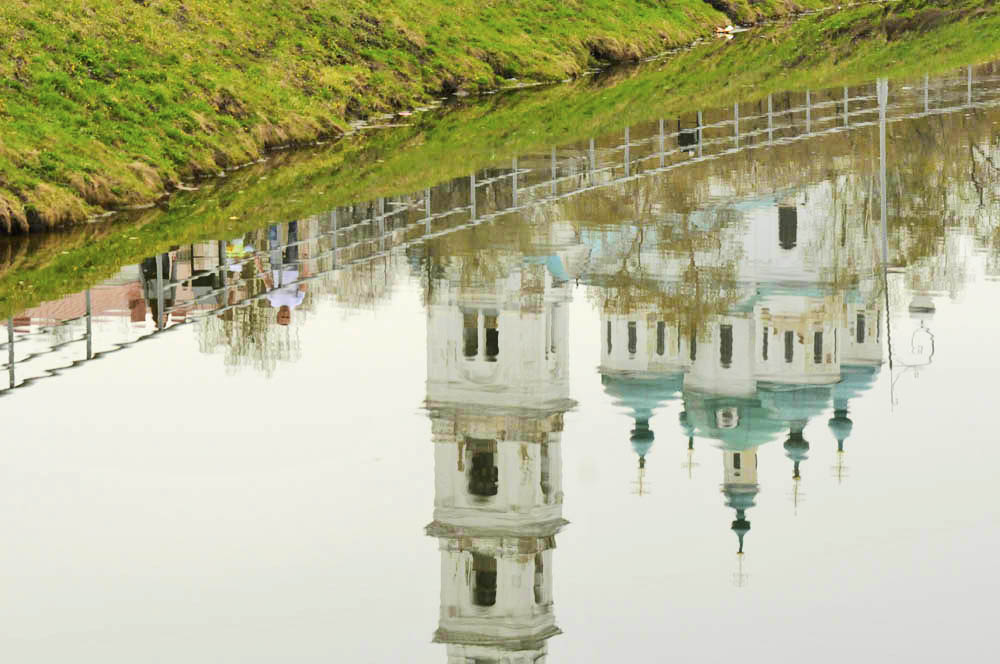 Shishkin Ponds restored in 2007 for Yelabuga's millenary anniversary became one of the favorite recreation places both for the town's citizens and its visitors. Many town events are held there, for instance, the annual All-Russia Spasskaya Fair, in which over 600 craftsmen from almost 70 Russian towns and cities participated in 2011.
Andrey Shapran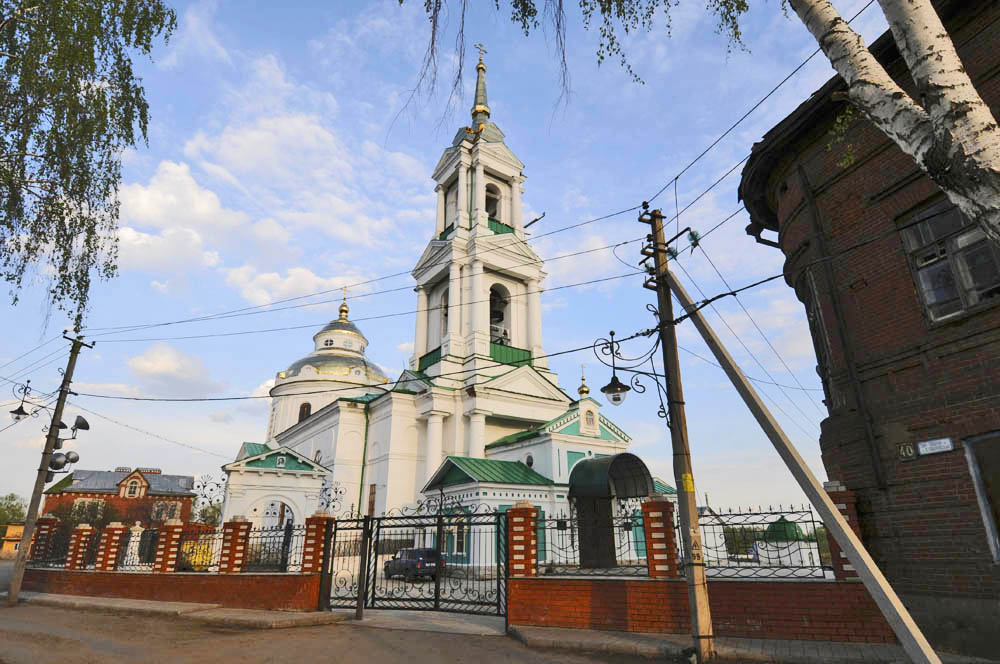 The town got its special image after the fire of 1850 when many wooden buildings burnt down and stone ones, which remain till now, were constructed in great numbers.
Andrey Shapran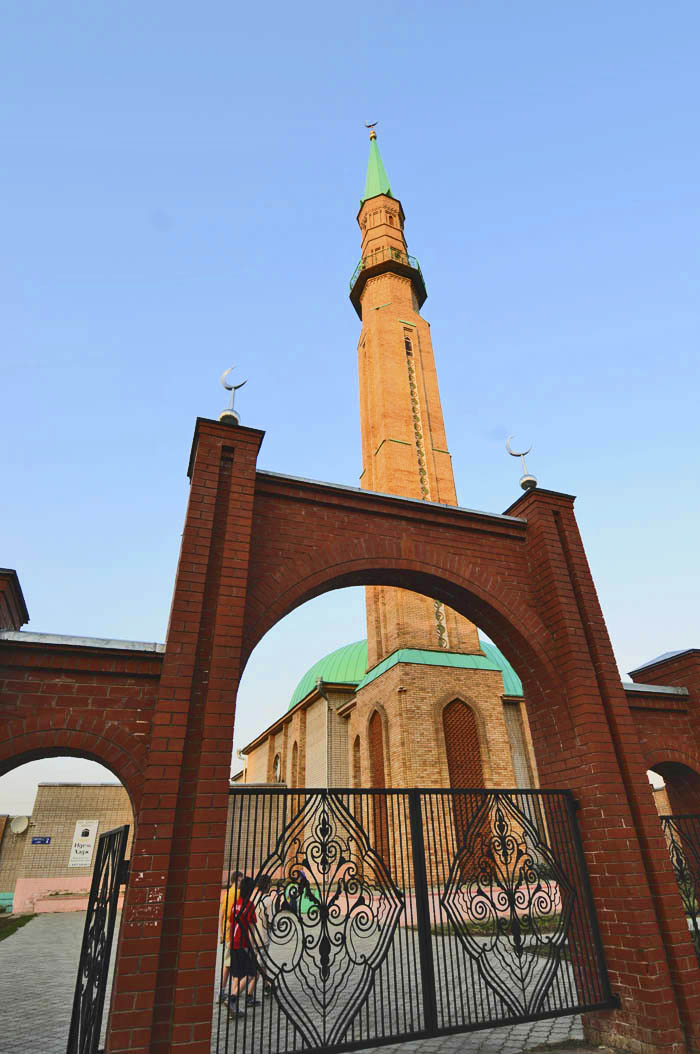 For some decades Yelabuga's citizens lived repairing old wooden and stone buildings inherited from the glorious merchant age. (Modern mosque in the city of Elabuga)
Andrey Shapran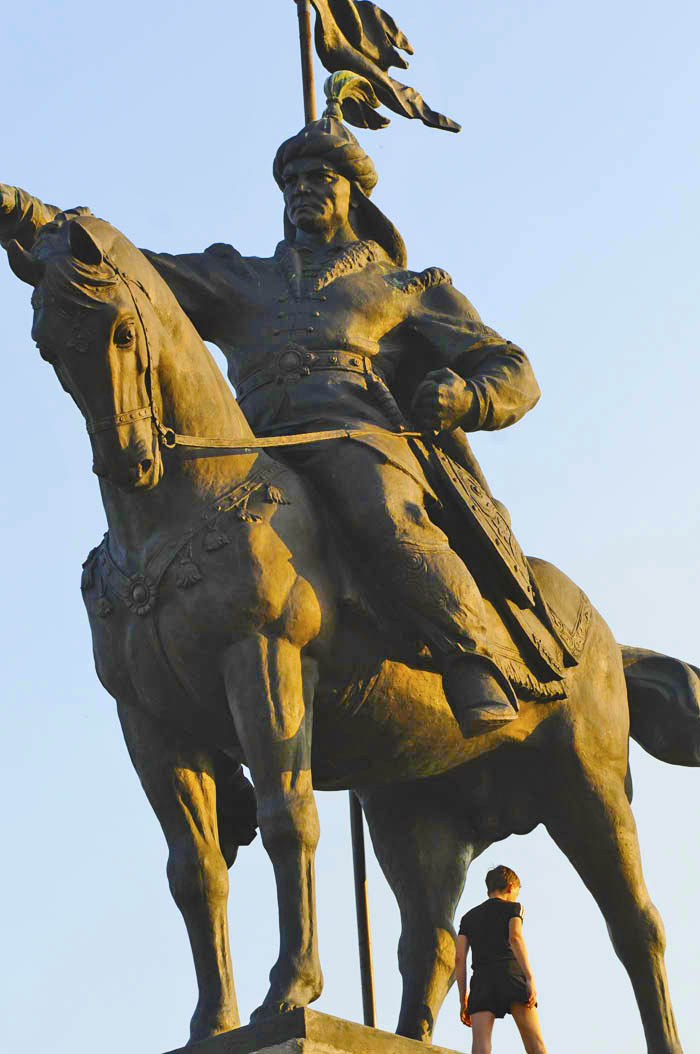 In 1860s Yelabuga could be compared to Vyatka in the number of merchants although its population was 3.5 times smaller than that of the regional center. Yelabuga's merchants owned gold fields in Western Siberia, oil fields, shipping companies, factories and plants.
Andrey Shapran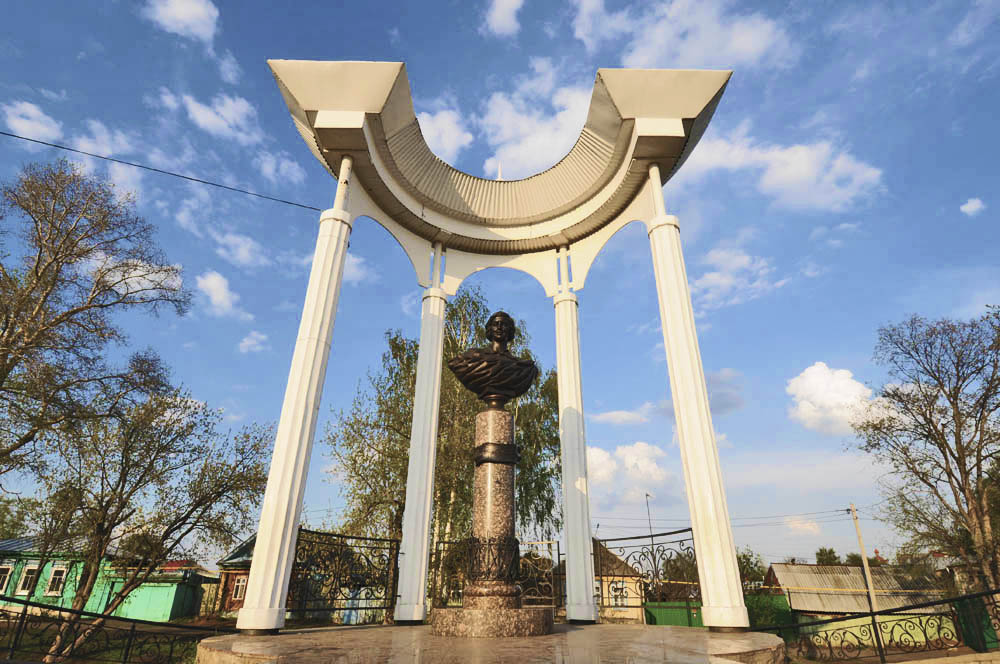 People, famous far beyond Tatarstan, lived in Yelabuga at different times.
Andrey Shapran
The town has a cavalry-girl Nadezhda Durova Estate Museum, a Marina Tsvetaeva Museum, an Ivan Shishkin Memorial House Museum, a doctor and scientist Vladimir Bekhterev Museum, etc.
Andrey Shapran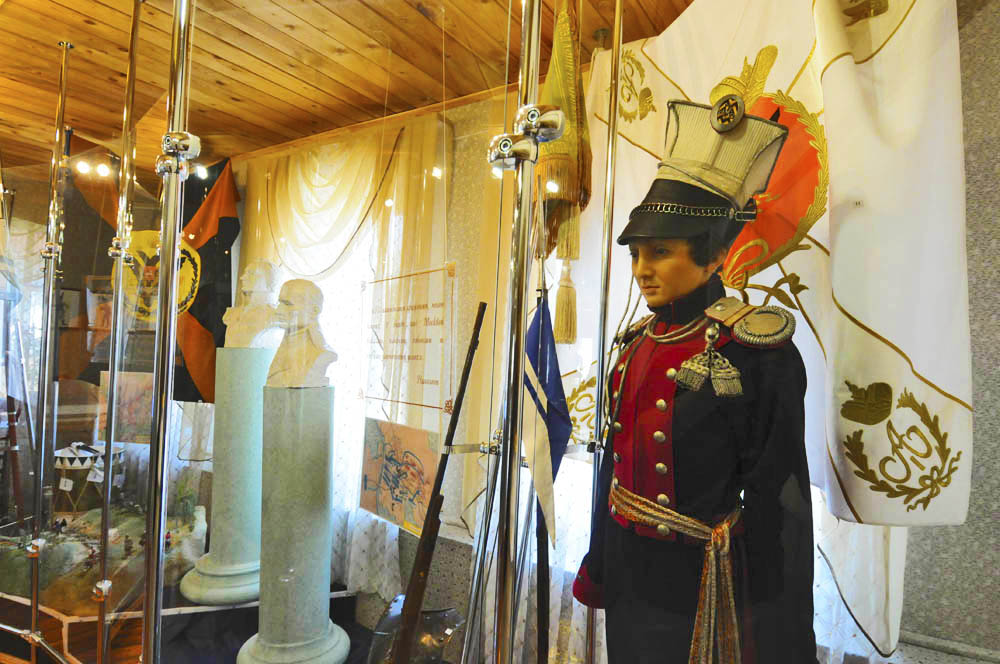 "We offer 10 topical routes for Yelabuga guests. Each museum has its own interactive program. For instance, Nadezhda Durova Estate Museum offers the program 'A Russian soldier has intelligence and strength', under which adults are divided into teams, compete against each other, wrap foot clothing, make fires and try soldier's porridge.
Andrey Shapran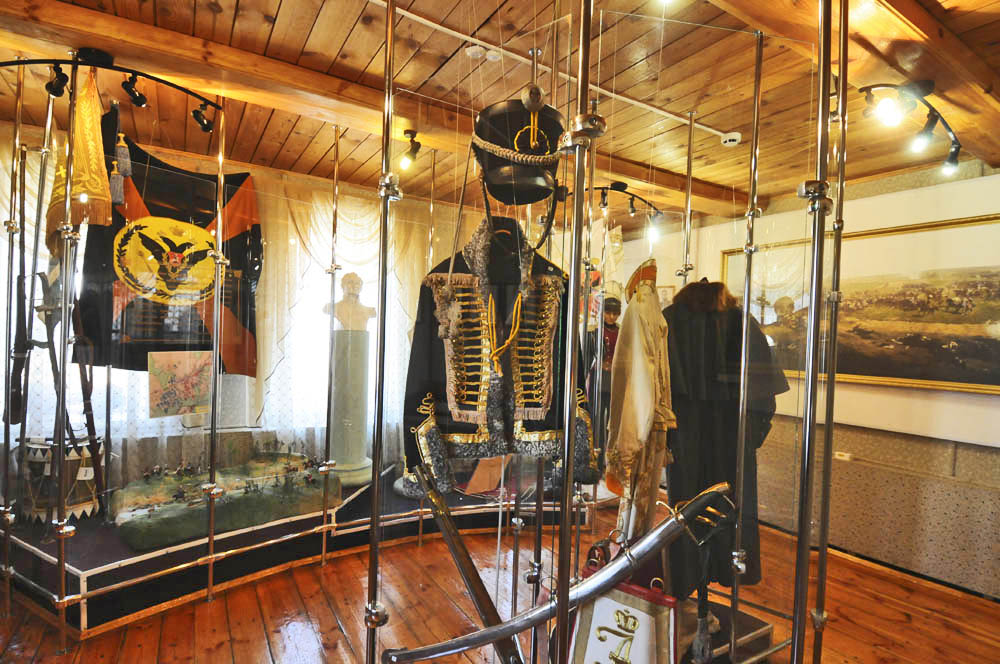 All museums and complexes mentioned are part of Yelabuga State History, Architecture and Art Museum Reserve, which incorporates a regional history complex and other objects.
Andrey Shapran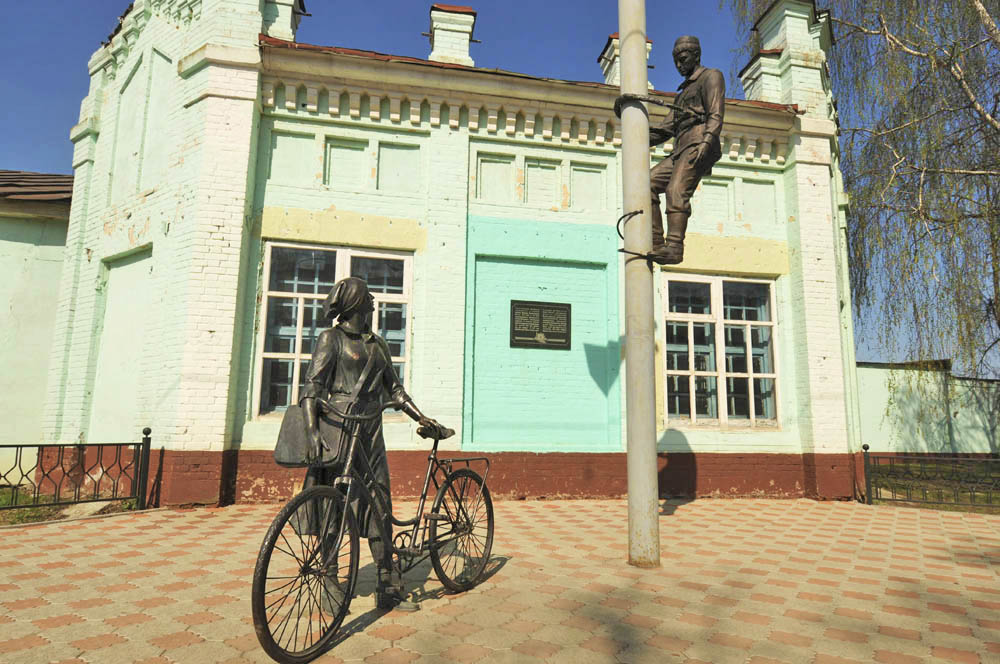 Yelabuga saw no considerable building changes in the 20th century due to Admiral Kolchak. During the combat actions at the Kama in 1918-19, the town's citizens supported the anti-communist White forces and Stalin was so offended by this fact that he released a decree that would forbid constructing any new buildings in the town.
Andrey Shapran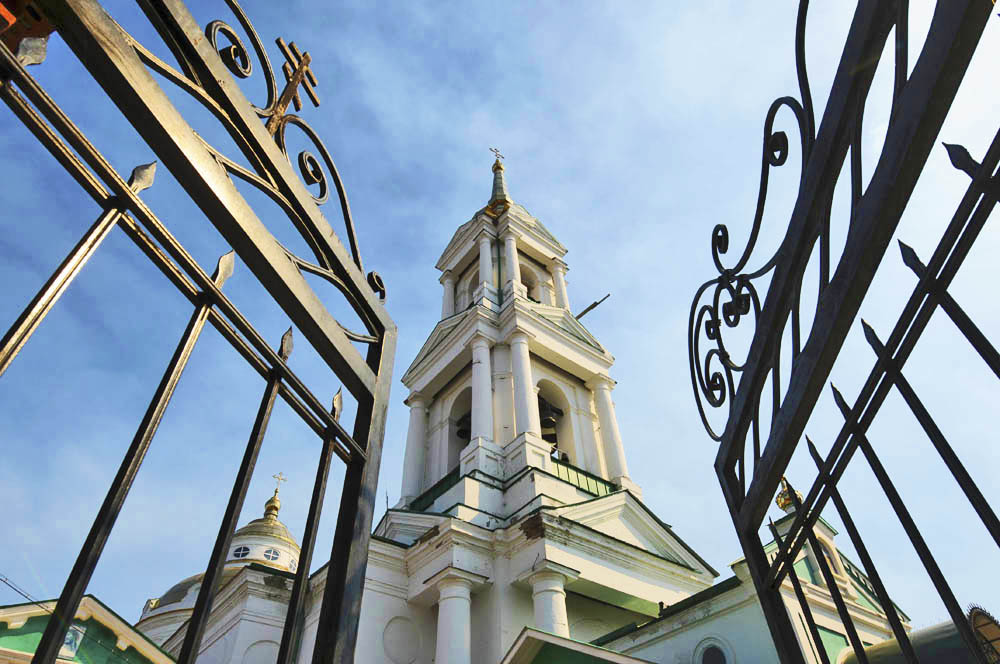 Pokrovskaya Church where a memorial service is held in Marina Tsvetaeva's name every year on August 31, or Petropavlovskoye Cemetery where Anastasia Tsvetaeva, Marina's sister, set a memorial sign: "Marina Ivanovna Tsvetaeva is buried in this cemetery's part."
Andrey Shapran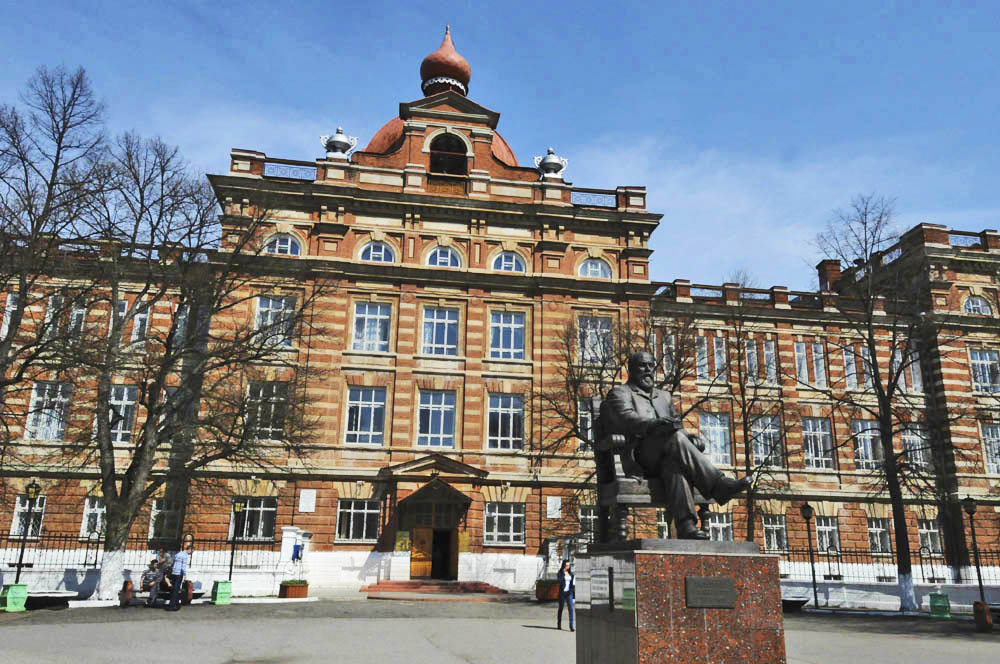 Vladimir Mikhailovich Bekhterev was born in 1857 in the village Sarali of the Yelabuga District in the family of a civil servant. He was a prominent psychiatrist, neurologist, psychologist and founder of the Psychoneurological Institute and the Institute of Human's Brain. An exciting exposition in the Museum of the District Medicine is dedicated to this famous physician. The museum is located in one of the buildings of the district hospital built in 1881 by merchant Baranov. It tells about the development of the regional medicine in Russia by the example of the Yelabuga District.
Andrey Shapran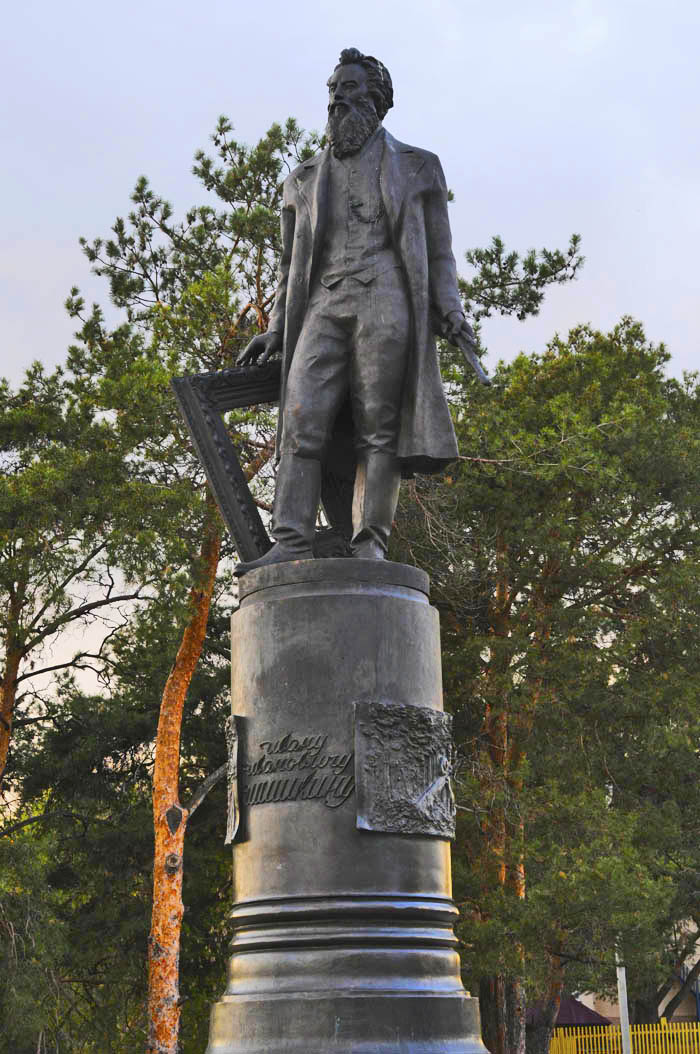 Yelabuga is a town of childhood and adolescence of Ivan Shishkin, the Russian great artist. Tourists can see the only full-height monument to the artist in the world, an Ivan Shishkin Memorial House Museum, a Picture Gallery named after Shishkin and Shishkin Ponds there.
Andrey Shapran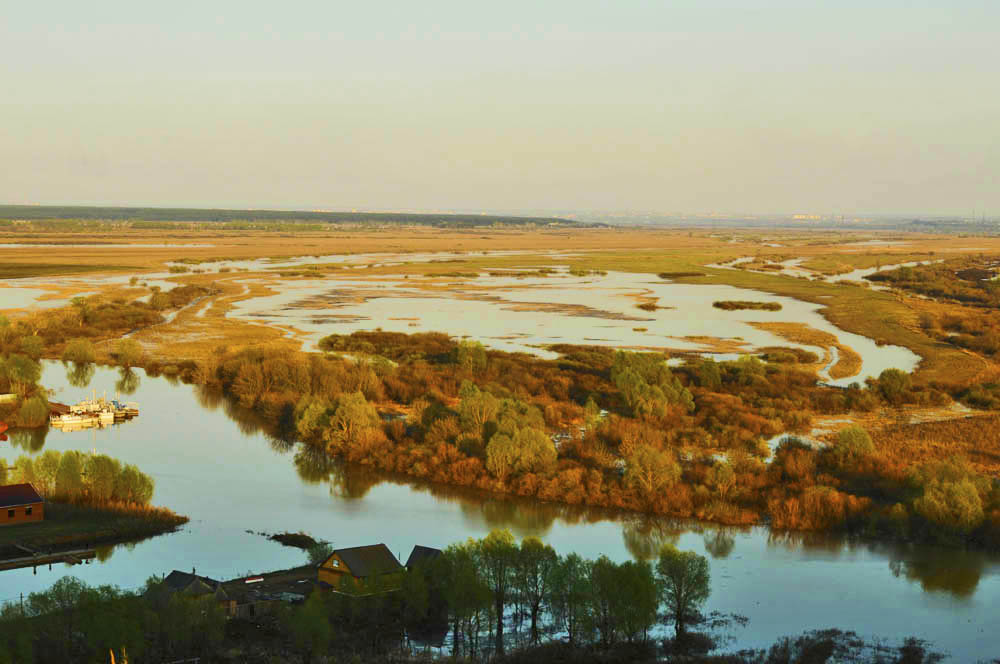 How to get from Moscow to Yelabuga: the simplest way is by air to Nizhnekamsk and then by bus (35 km)
Andrey Shapran
All rights reserved by Rossiyskaya Gazeta.